In 2000, I did a NOLS course, kayaking in Baja, Mexico. As most NOLS grads will tell you, it was the experience of a lifetime. Patrick did a NOLS course as well, a semester course in Alaska, and it fueled his fire to turn Voyager into something much more than just a trip. It became the Voyager Leadership Program. NOLS is just one of many programs out there that offer amazing wilderness experiences for young people, a chance to explore their world, find their own inner strength, and gain boatloads of confidence. What we offer at Deerhorn with the Voyager, Pioneer, and Explorer programs is just a taste of what wilderness exploration is all about. Going on Voyager has encouraged many kids to do longer expeditions, or even major in outdoor education in college.
Soon after returning from my trip, I read an article written by a NOLS grad that captured me and summed up perfectly why wilderness experiences are so important. It was written by Tom Reed and below is an excerpt from that article:
"We who are lured to wild places on this planet are drawn for a variety of reasons. If you read enough adventure magazines, you come to believe that the only reason we go is the adrenaline blast, the thrill, the danger. But I must admit, I am a creature who enjoys the wilderness of the mind-those memories of places and people past, of shared laughs, and fond memories. It's like that old adage: You can take the boy out of the country, but you can't take the country out of the boy. It's mental time travel. Even on my NOLS course in Alaska, working down over a steep scree slope so heinous and slick with August snow that all of us were cursing and muttering irreverent thoughts…We realized that no matter how tough it got, it would come to an end, and all we'd have left was the memory of how great it was. Tough times don't last, tough people do.
Perhaps I'm an eternal optimist, but I can't remember the bad times I've had in the outdoors. Mishaps have become lessons and the unforgettable adventures have become the stuff of dreams… We should remember the magical quality of the wilderness; sometimes just knowing it is out there is enough…You still have to get out there to create your wilderness of the mind. Your time may be short-perhaps only a weekend-but the memories last. You will leave the wild places, but they don't have to leave you. And that's what it's all about, isn't it? For if you don't ever go, if you don't ever take that chance-in life, love, the wilderness, whatever-you won't ever know the pleasure of recollection, will you?"
I did my NOLS course because I wanted, more than anything else, to lead Voyager. I had no experience sea kayaking, and only a little bit with back country ethics. So I took the course to expand my knowledge base, and came back to camp in 2001 to help lead Voyager for the first time. I was not well prepared for that trip, and spent a good portion of it fighting back tears because my boots were too small and not broken in, and my backpack was way too big for me, and caused its own problems.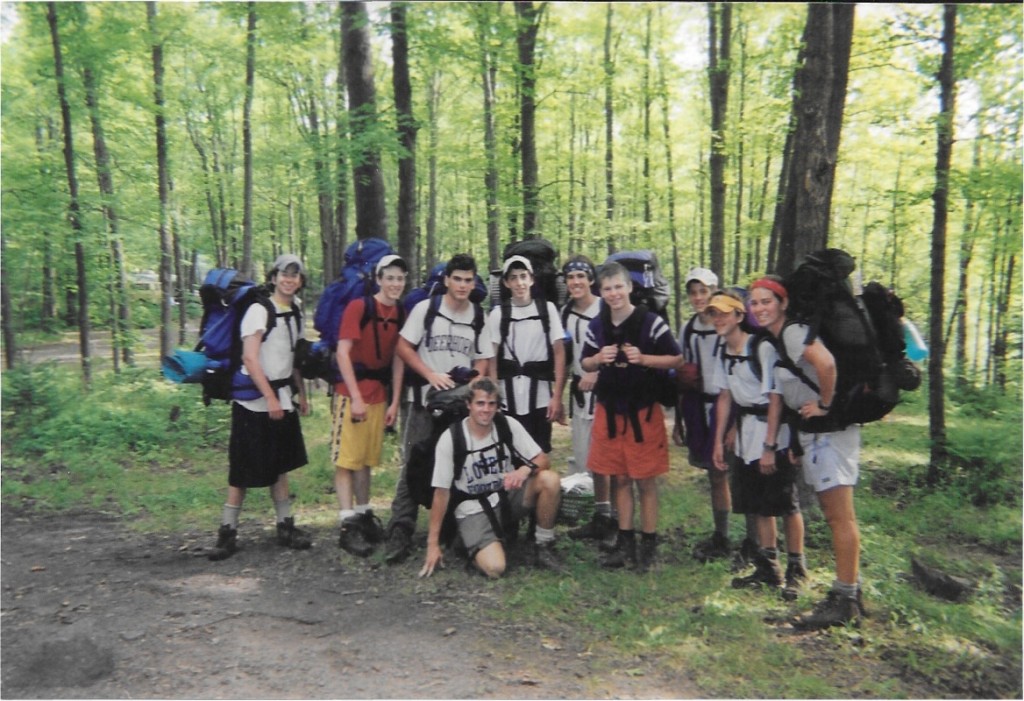 But when I think back to that trip, that's not what I remember most. I remember what an amazing group of guys I got to lead, and bonding with guys like James Heath, Hootie, Brooksy, & John Dudek. I remember their singing "Build Me Up Buttercup" at the top of their lungs on Lake Superior. I remember their admiration and respect that I had hiked 7 miles without complaining in boots that were destroying my feet. And I remember leading with Kurt Pusch, who was there to support me any way he could. Many of those Voyagers returned to work on staff, and I am grateful for all of their friendships. And I am grateful for the experience, which taught me that I am strong, and that strength would carry me through other tough times down the road.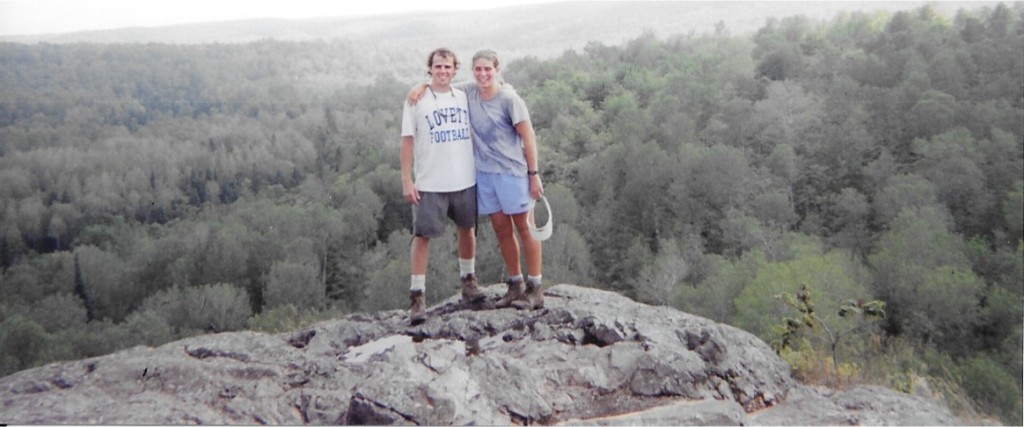 "Tough times don't last, tough people do."