Well, today was definitely a day for the Deerhorn history books. It dawned bright and sunny and we made the mistake of commenting that it was the first time in several years that it has not rained for the Monkey Relays. We totally jinxed it. It was gorgeous and sunny and perfect weather…until 3:00. Then one thunder and the rain let loose. Luckily it was short-lived, although there was one point in the relay where it did thunder again and we had to pause everyone where they were until half an hour had passed without thunder. After the break, the sun shone again and the rest of the day was gorgeous!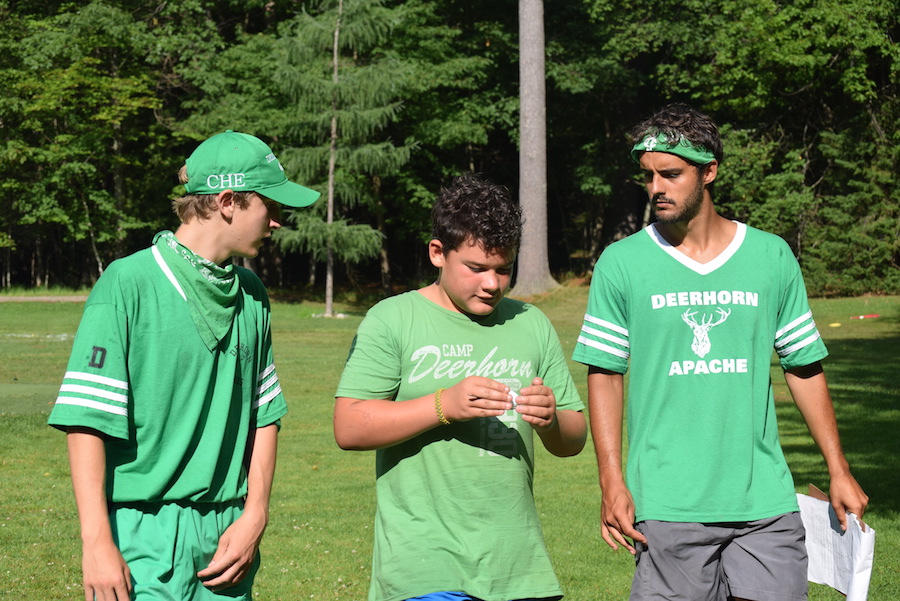 The Monkey Relays have been happening at Deerhorn since 1930. Every activity in camp is involved, and in between each activities, campers are carrying a ping pong ball on a spoon. Activities include saddling and bridling a horse, sailing a sunfish, but also eating a saltine cracker and then whistling Pop Goes the Weasel! The anticipation was high all day, with bananas hanging in the dining room and monkey calls echoing in the lodge. The Apache took the early lead, but Navajo  were ahead when they came to golf. As they struggled to make the putt, all three other teams caught up to them and left them behind. It was as quiet as the Masters while everyone watched the teams try to sink it.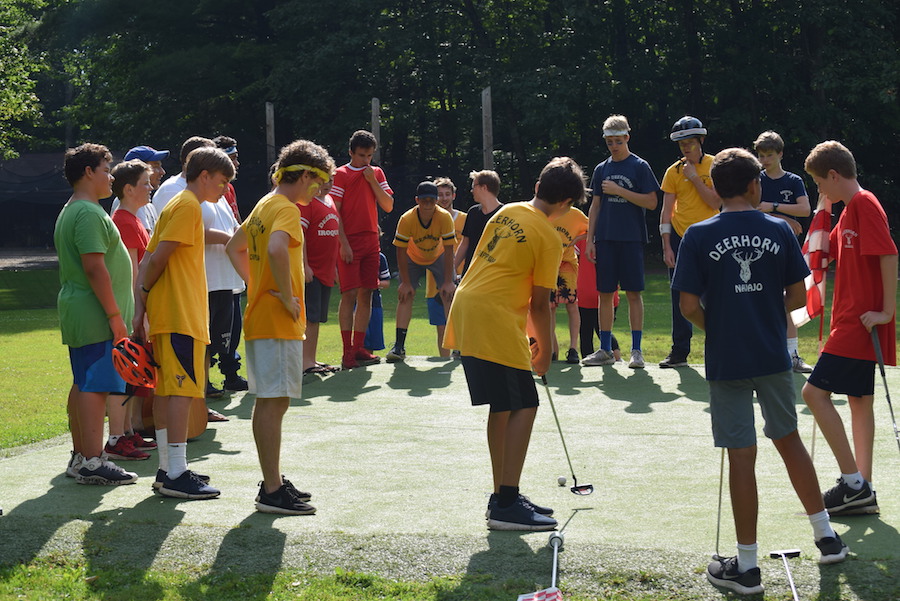 The final event is the Leader sandcastle building contest, where the leaders have to build a pile of sand over an arrow buried in the beach. The Chippewa were in the lead coming into the final event, with the Navajo quite the distance behind in fourth place.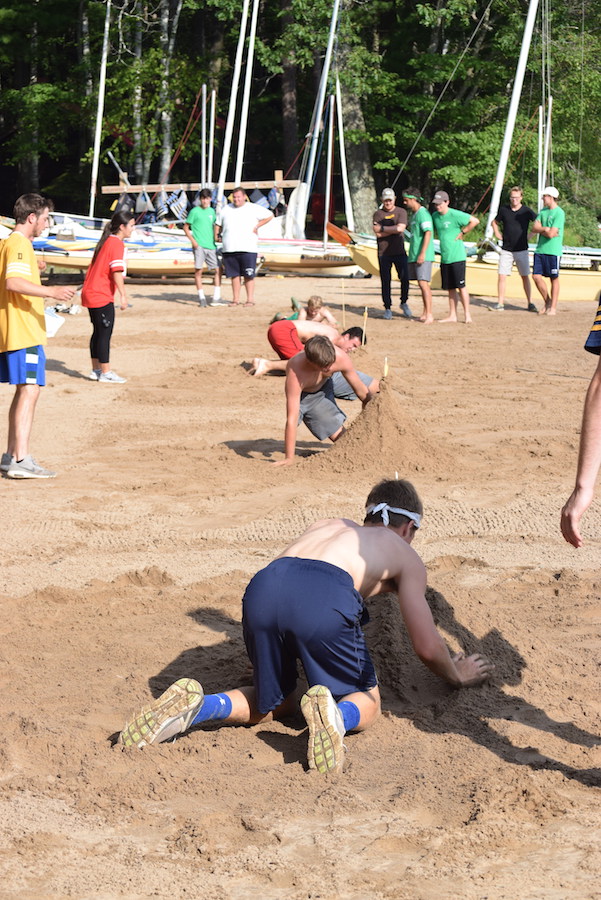 But the Navajo weren't done yet! Parker came from behind to build a lightning quick sandcastle and the Navajo took the victory! Iroquois came in second, Apache third, and the whole camp rallied around TJ as he finished his sandcastle for the Chippewa! It may be an afternoon of fierce competition, but the Deerhorn Creed trumps it all, as kind words to each opposing side are shared. THAT is what Deerhorn is all about.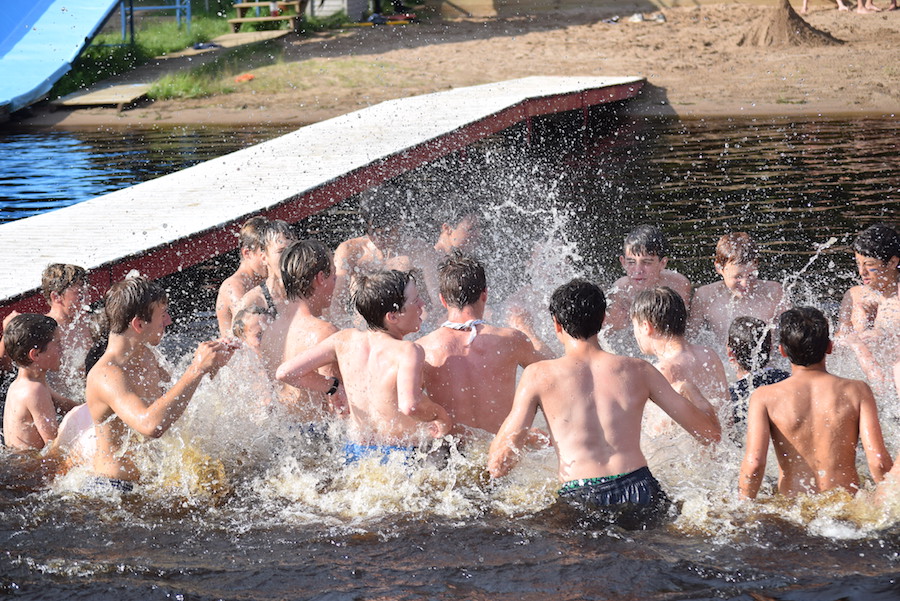 It was an incredible afternoon of team competition, followed by a picnic supper of grilled chicken on the beach, koogee time, and the final campfire of C session. Another incredible Monkeys at Deerhorn is in the books!