What do you get when you combine a giant blue tarp, a hill, soap, water, and a hot 85 degree day? The answer is most definitely pure joy. Pictures most definitely ARE worth 1000 words when it comes to slip & slide in Sports and Games. It started as Slip & Slide kickball, but now it's just an entire day of slipping and sliding and pure fun.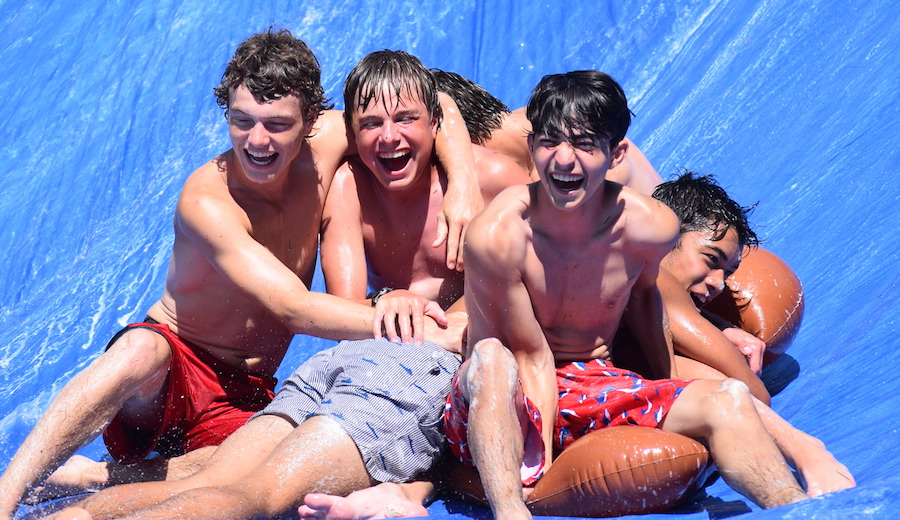 Nothing turns teenage boys into giggling little kids faster than a slippery tarp on a hill. And with the soap and water added in, it's also a great way to get boys to "shower!"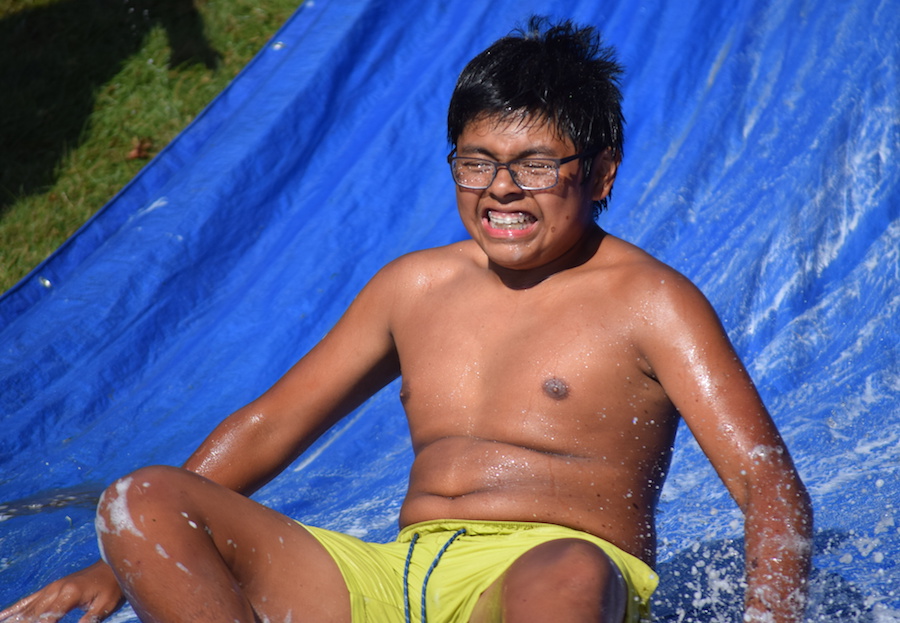 It was definitely a hot one at Deerhorn today, so the waterfront was hopping and it was the perfect Slip & Slide day! Breakfast was cinnamon toast, lunch was Italian subs, and dinner was chicken tacos. Was fun had today at Deerhorn? I think the photos speak for themselves!