Today started another four day Father Son camp. It's another great mix of dads who have been here for years along with those new to the Deerhorn Family. We even have five grandpas joining us for this Father Son session. It's SO fun to have three generations sharing in the experience together. Some of our grandfathers were even Deerhorn campers themselves!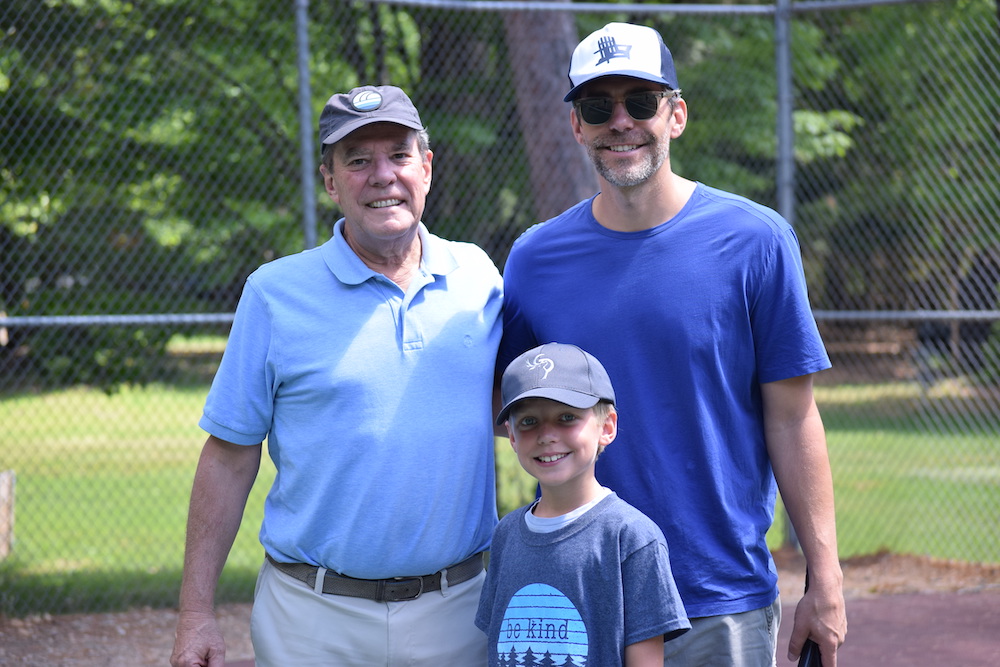 It was a beautiful sunny day filled with sprout ball, archery, riflery, skiing, and kayaking. Breakfast was sausage and egg sandwiches, lunch was meatball subs, and dinner was pork roast and mashed potatoes, followed by heaping bowls of ice cream! Dads and sons arrived throughout the day and immediately jumped right into the action.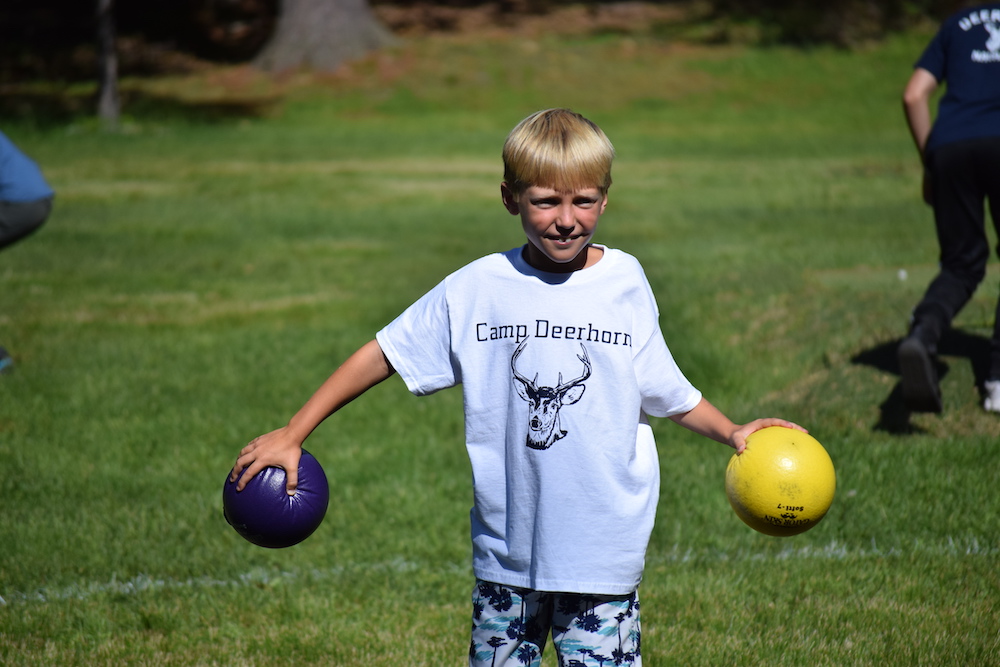 After dinner, there were games of street hockey, kickball, and volleyball that dads and sons had a blast playing. And we always look forward to our nightly Father Son campfire! We're off to a great start! All pictures from this Father Son session can be found on our Shutterfly site.