It was a beautiful day for guided fishing out on the lake! No muskies were caught, but a few were spotted, and dads and sons caught quite a few bluegill, sunfish, smallmouth bass, and others. Most importantly, they had tons of fun out on the water with our awesome guides. Big thanks to Scott, Art, Dan, and Joel for showing our dads and sons the best day!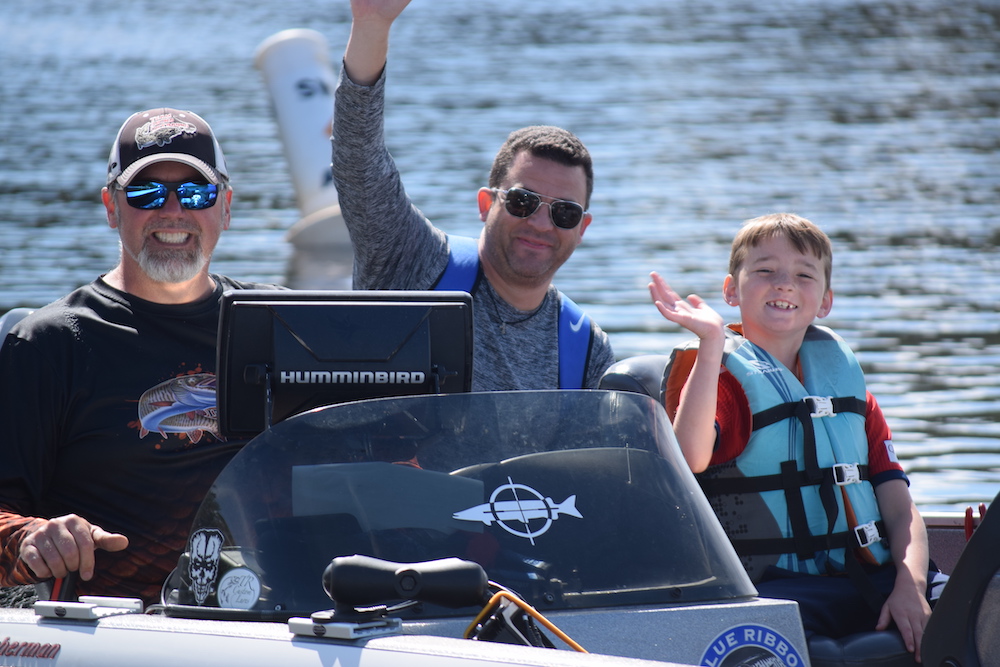 Breakfast this morning was french toast, sausage, and breakfast potatoes. Lunch was turkey wraps and homemade potato soup, and at the table next to ours, the kids declared that it was the "best sandwich" and the "best soup" they had ever had! High praise! Activities ran all day and Sports and Games played lots of different games like Sprout Ball and Star Wars.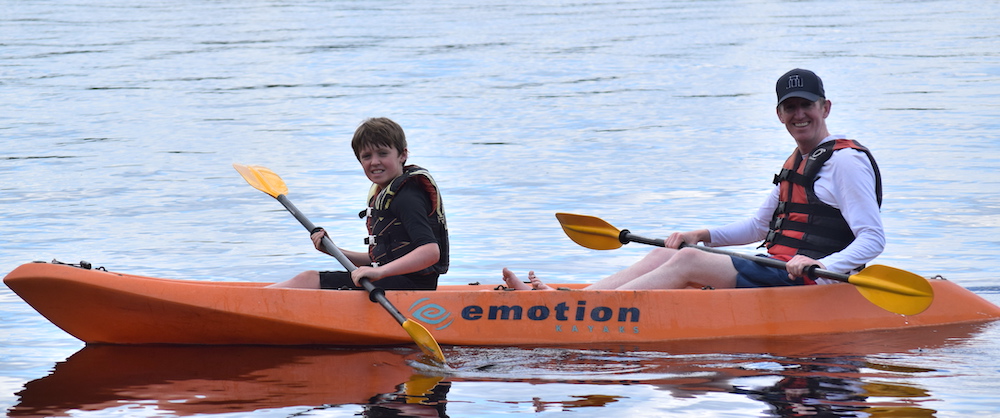 It was a beautiful day to get out on the lake, whether in a kayak, sailboat, pontoon, ski boat, or just swimming or going down the slide! After dinner, we'll play everyone's favorite, Braveheart, where the three teams battle it out for victory, fathers vs kids vs staff. We'll finish off this epic day with another Deerhorn campfire. Last night's was more great entertainment, including Ryan Dufresne telling jokes in exchange for his dad playing a song on his guitar. We love Deerhorn campfires! Days as busy as these, we all sleep well at night…or during the day on a fishing boat, when you're just too tired to fish anymore!