It was another gorgeous day at Camp Deerhorn, chock full of sunshine and joy. The waterfront was busy again today, as the temperature climbed to 85 degrees. But sailing, skiing, swimming, and kayaking weren't the only popular activities. Alvaro said he had so many mountain bikers today that all of our bikes were out at one time! That never happens! He said a lot of the dads were very skilled mountain bikers, so Alvaro definitely got a workout keeping up with them today!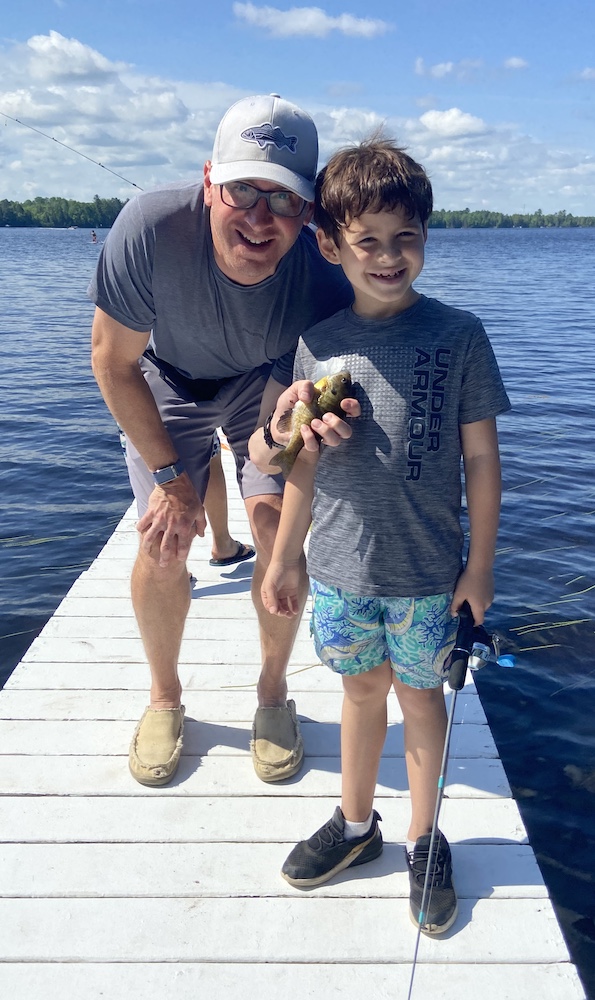 Lots of kids came back for more archery today, and riflery was very busy this afternoon. Sports and Games played a lot of Sprout Ball this morning, but took to the water this afternoon for some water basketball. We had several first time horseback riders and first time skiers as well today!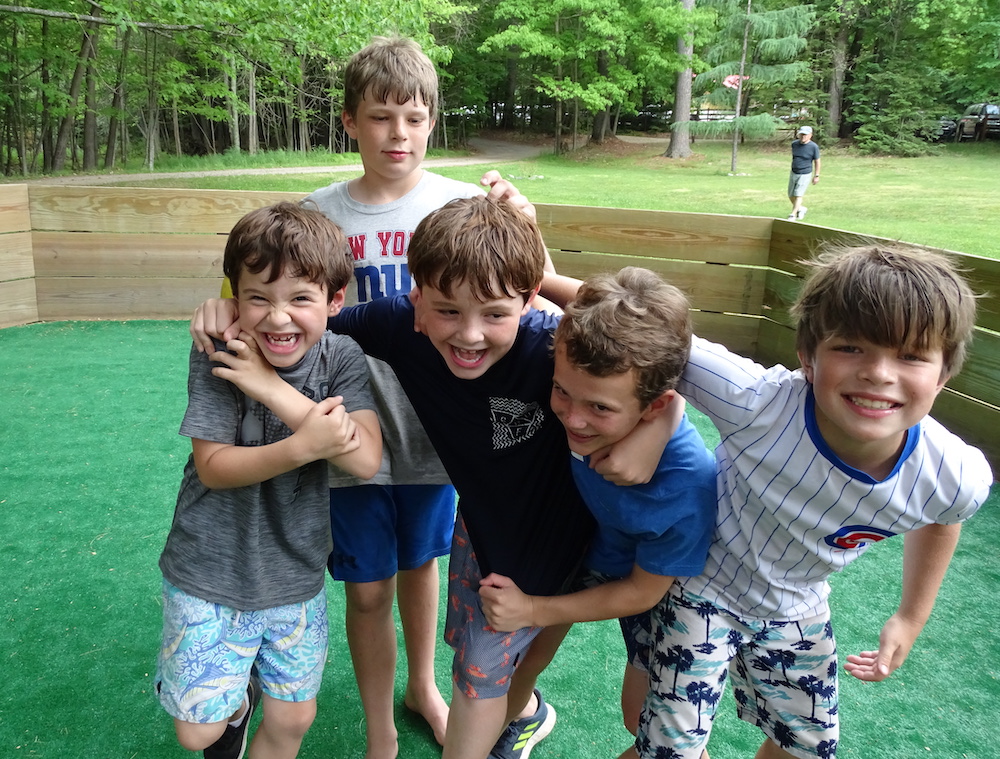 The gaga pit got a lot of use today, and kids are loving the new astro turf floor! Breakfast this morning was pancakes and bacon. Lunch was sub sandwiches and salad, and dinner was pork chops and buttered noodles, with chocolate cake for dessert! The evening activity was fathers vs sons Capture the Flag, and we'll end this amazing day with another Deerhorn campfire!