We LOVE D session! The energy and enthusiasm these boys bring into camp late in the season is a reminder to us all how awesome camp really is. They are SO excited to be here! It's a significantly younger session, as we went from 70 teenagers last session to 33 this session, and we have 40 boys who are 9 & 10 years old. That's awesome! It's also a fantastic mix of new faces and returning friends…lots of potential for so many new friendships forged at camp.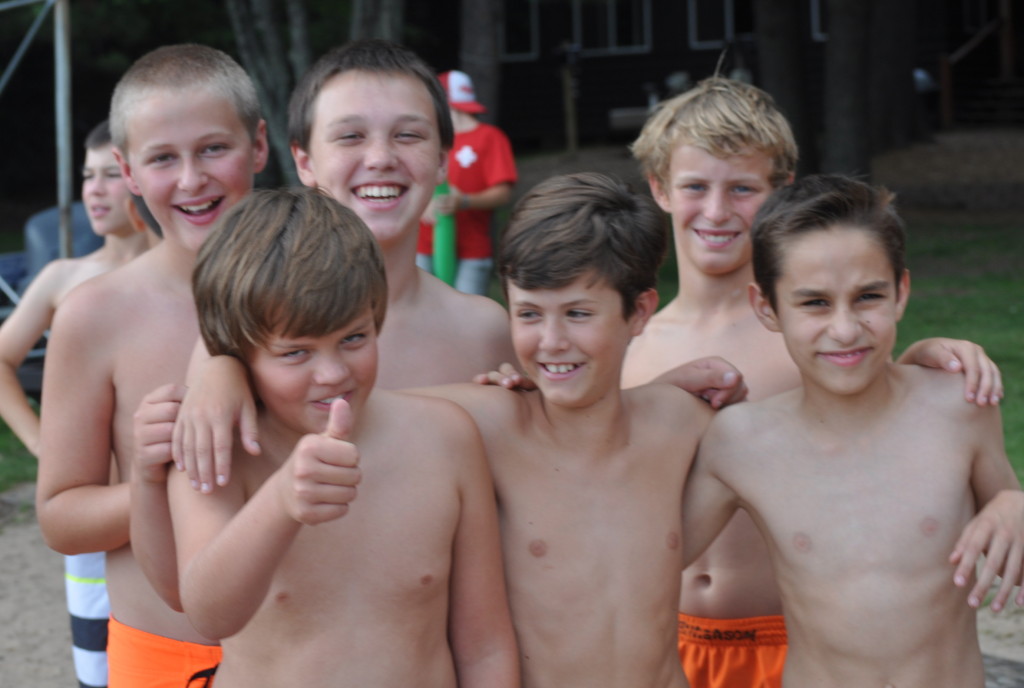 Our 23 boys who stayed over from last session had a ball yesterday afternoon. They loved the water ski show, putt putt, and thought the lumberjack show was awesome.  Several of our older guys said it was the "best changeover day ever."  Sounds good to us!
The boys who stayed over, as well as the ones who arrived by car, were put in activity groups by age today and did activities like archery, tennis, sprout ball, and hockey. The buses arrived around 3:00 full of lots of new friends and smiling faces. Boys moved into their koogees, took their swim tests, and met their koogee mates. Pictures from the bus arrival and swim tests are posted on our Shutterfly site.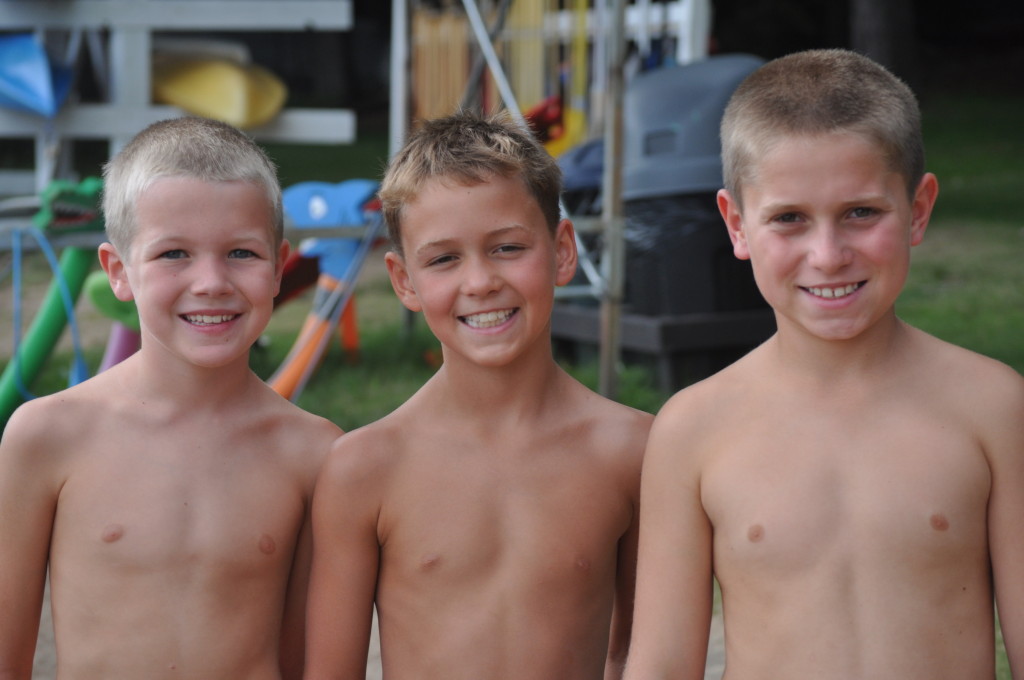 At 4:30, we had a meeting to introduce the staff, then boys got to do about 30 minutes of activities before dinner, like sprout ball and basketball.  Breakfast this morning was muffins, lunch was chicken pot pie, and dinner was the traditional "first night of camp" spaghetti! After dinner, it was the odd koogees vs. the even numbered koogees in a game of all camp Capture the Flag.
Thank you to those of you who have shared your son with us this session. We are glad to have them, whether it's their 1st year or their 4th. We know this session is going to get two thumbs up!