It was an incredibly beautiful day for our first Sunday event of C session. We all love sleeping in an hour on Sundays, and kids love the extra free time in the morning after breakfast that is a rarity at camp. Breakfast was blueberry pancakes, and then the leaders had team meetings and kids played street hockey, ultimate frisbee, or just hung out with their friends.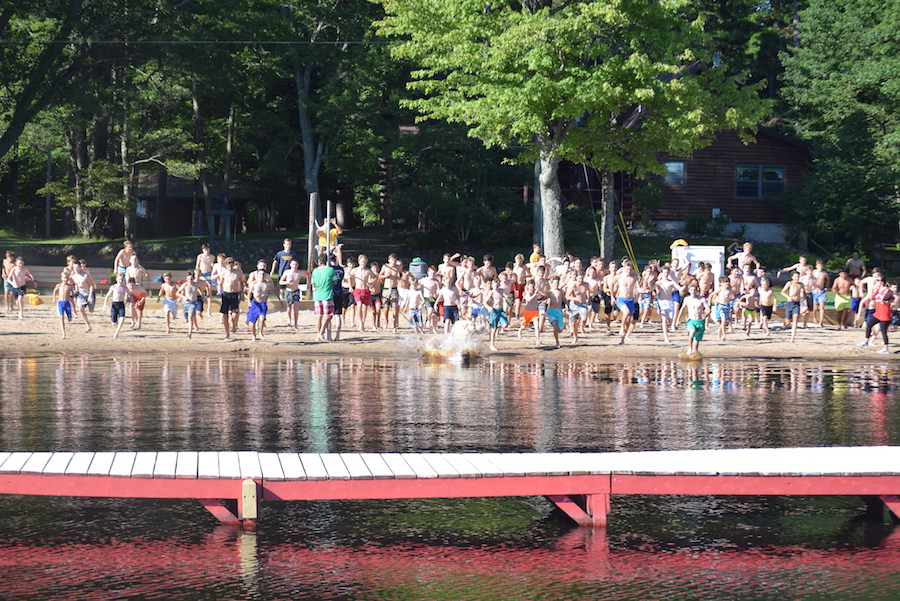 Alvaro gave a wonderful Words of Wisdom in the lodge at 11:30, and we had ham and cheesy potatoes for lunch at 1. This afternoon's big team event was one called Pugawaggan. It is kind of complicated to try to explain but basically there are many events all over camp and each of them are defended by someone from one of the teams. The other three teams have to defeat that chief in order to move on. And as the event progresses, teams pick up members from each event so that by the end the entire team is running together down to the beach.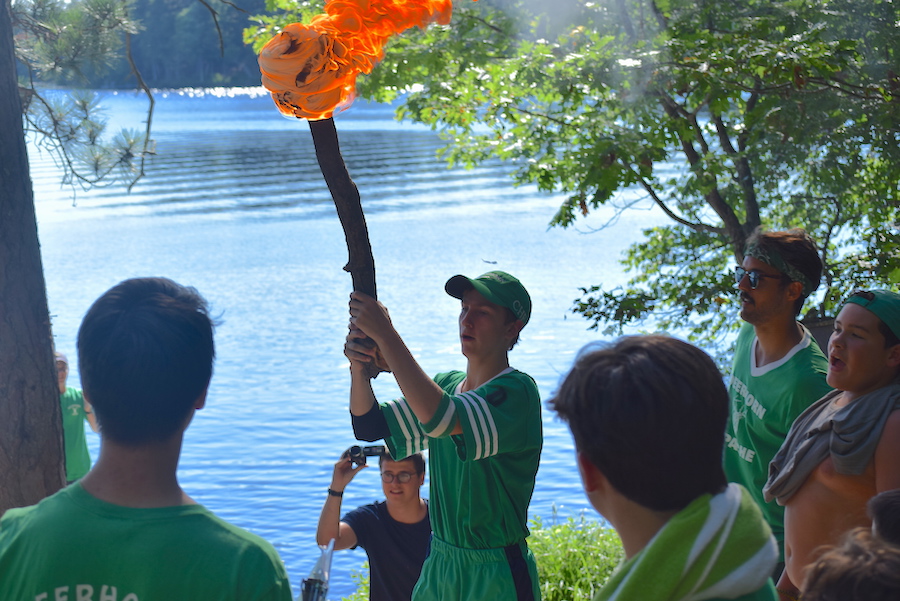 The final stretch of the race is the team leader paddling a half canoe to the campfire ring, where his team is waiting. He lights the ceremonial fire and is declared the victor.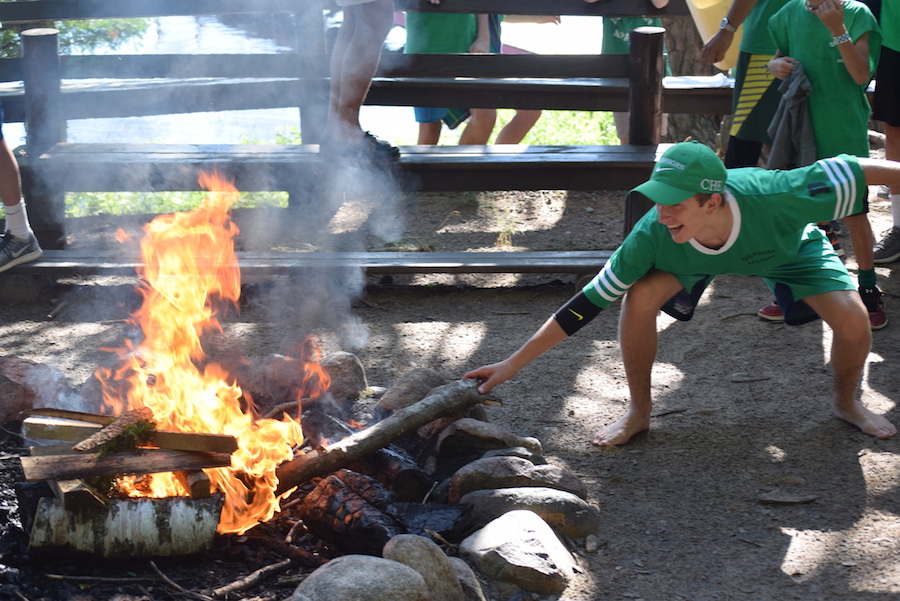 The Apache took first place in the event by a wide margin, followed by a close race ending with Chippewa in second, Navajo in third, and Iroquois in fourth. It was perfect weather for the big event, and everyone had a great time! Tons of photos from today's event are posted on our Shutterfly site.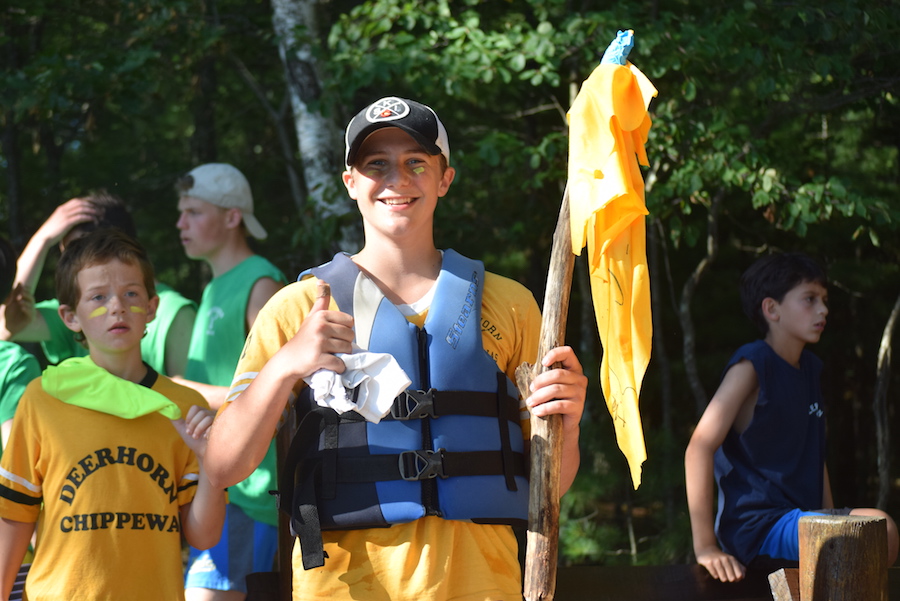 After all teams had finished, the whole camp went back to the waterfront where they did a machine gun run into the water together, then formed a circle and sang Deerhorn Hall. That's one of the coolest parts of the whole event, watching the whole camp come together!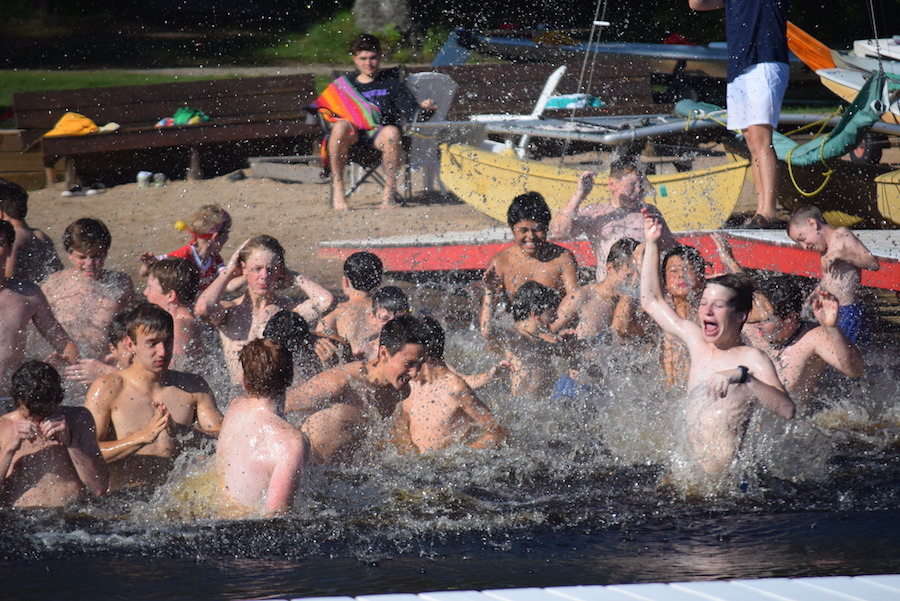 We had turkey burgers for dinner, and then koogees gathered for some koogee time before our Sunday night campfire.  Once again, we were blown away by the amount of talent we are blessed with at campfires!