Sundays are super fun at Camp Deerhorn. This is the only true Sunday we have had for this session because of where our changeover days fell. So we were all excited to sleep in an extra hour before enjoying french toast at 9 for breakfast. After breakfast, campers enjoyed some free time around camp, which is something that doesn't happen often.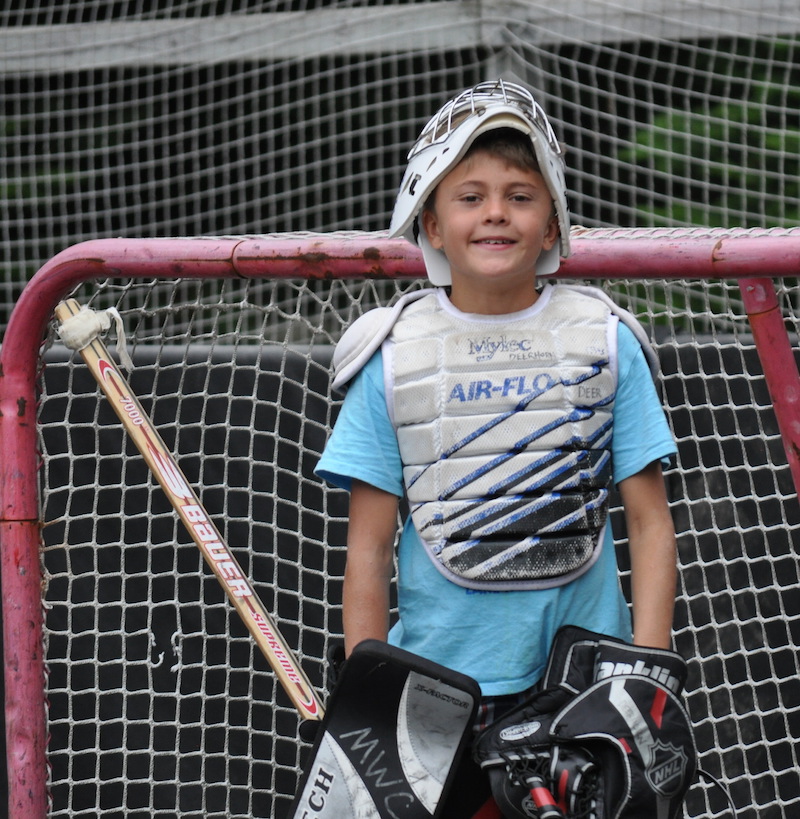 Some campers played street hockey up on the Skeeter, others played ultimate frisbee on the soccer field, and there were even camper who helped Alvaro with mountain bike trail maintenance.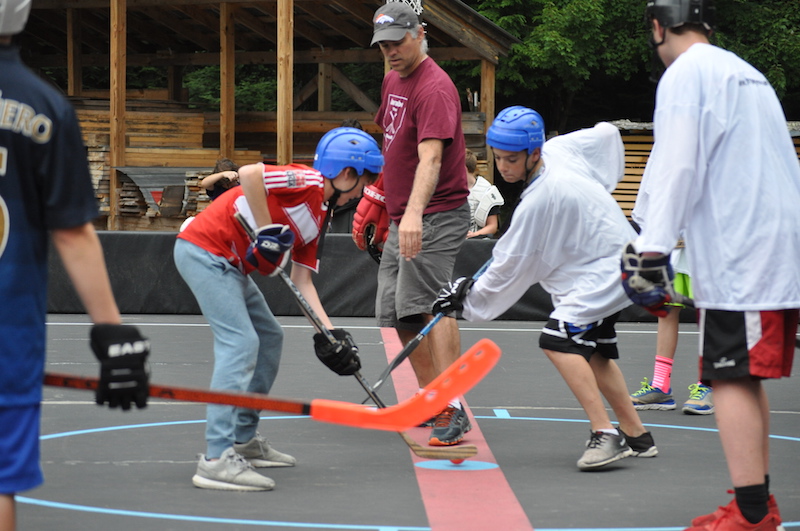 The Zombie Apocalypse also continued this morning, with kids running all over camp and hiding in the woods, trying not to be caught by a zombie.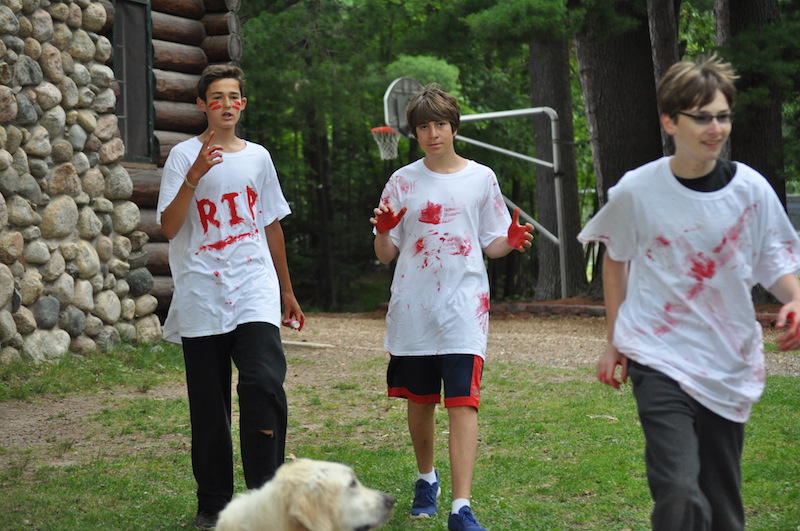 At noon, Carl gave an amazing Words of Wisdom in the lodge lessons he's learned at camp, like being willing to put yourself out there and take some risks. At 1 was our lunch of ham, cheesy potatoes, and rolls.  Rest hour was full of team meetings to prepare for the team event, Pugawaggan. It rained starting late morning and through lunch, so we weren't sure the event would happen, but the rain stopped by the end of rest hour and held off through most of the event.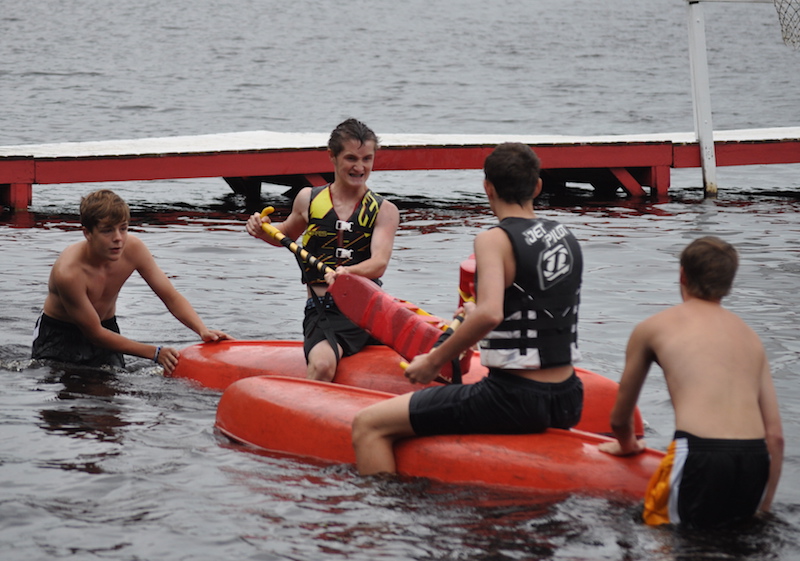 Pugawaggan was created two years ago by our Special Events Counselors and is a really fun afternoon. It's kind of complicated to explain (even for those of us who are actually watching it!) but there are 16 events all over camp, from archery to tug of war to water jousting, and as the team completes each one, they pick up more people from their team. By the end of it, the whole team is down on the beach watching their leader paddle a half canoe to the campfire ring.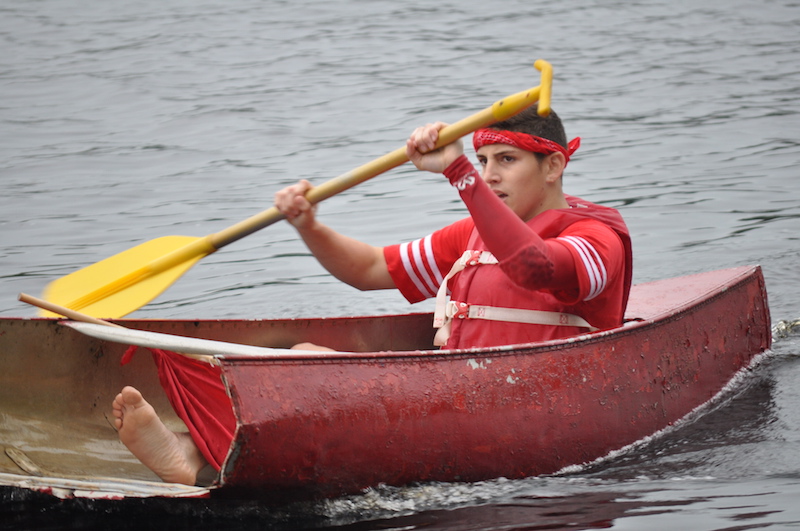 The first leader to the campfire ring, where his team is waiting, is the winner. The Navajo took first place, followed by the Iroquois, Chippewa, and Apache.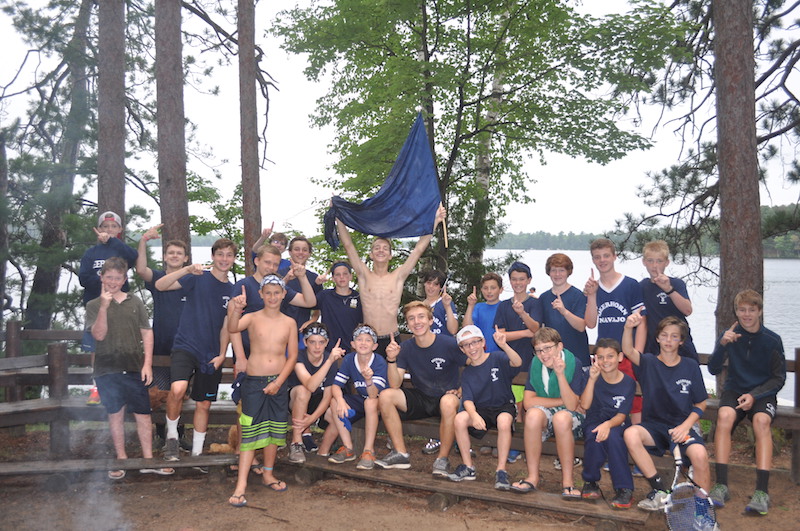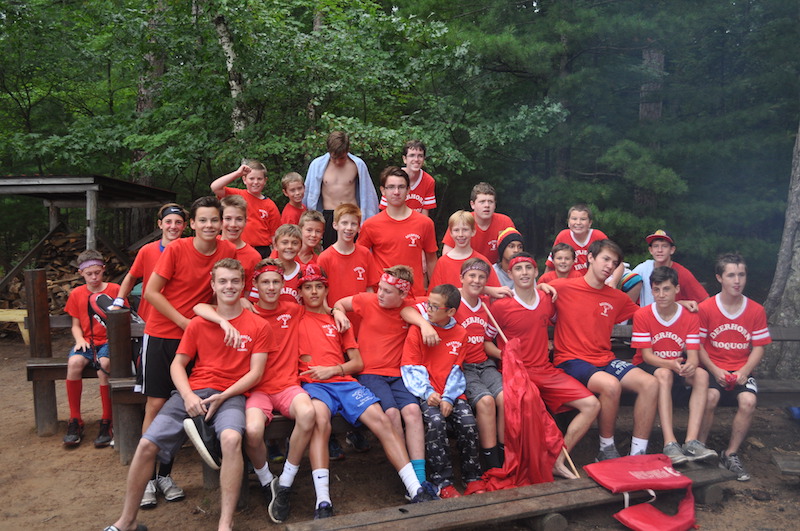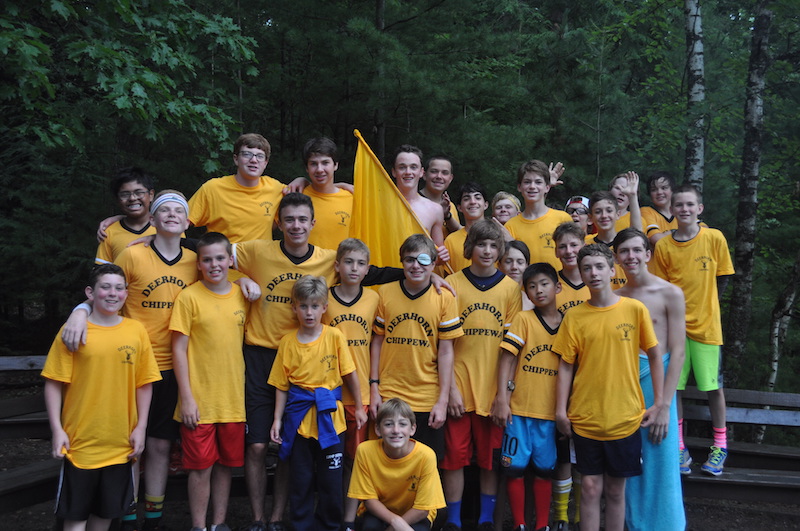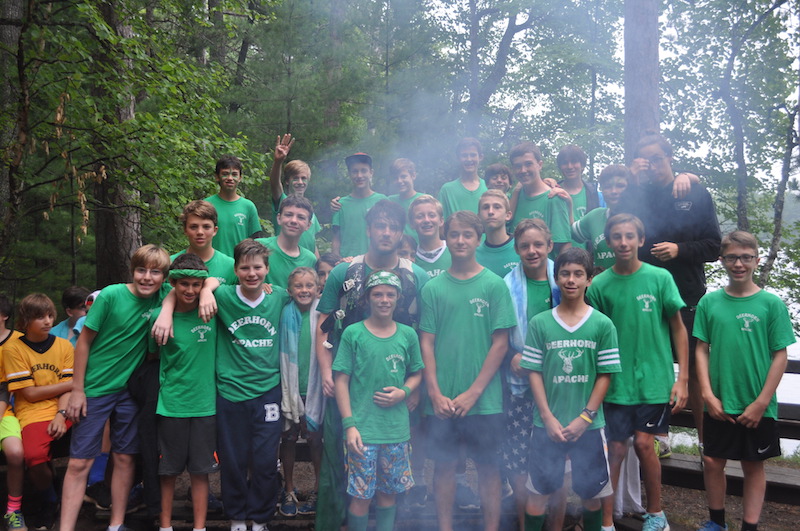 But the coolest part comes at the end, when everyone runs down to the beach, does an all-camp machine gun run into the water, and gathers in a circle to sing Deerhorn Hall. It reminds us all what Deerhorn is all about. That the Deerhorn Spirit transcends any team rivalry. It's pretty cool to see. By then it was raining, so our picnic supper on the beach (hot dogs and brats) moved into the lodge. After dinner came koogee time, followed by a campfire in the lodge. We all might be still wet and dripping at the end of this day, but there are smiles all around as we end another great Sunday at Deerhorn!