Our second Father Son camp got off to a great start this morning with beautiful sunny skies. It warmed up into the high 80s quickly, and made for another great day on the waterfront. Unfortunately the storm clouds rolled in after lunch and kept everyone out of the water the rest of the day. It rained sporadically throughout the rest of the afternoon and into the evening.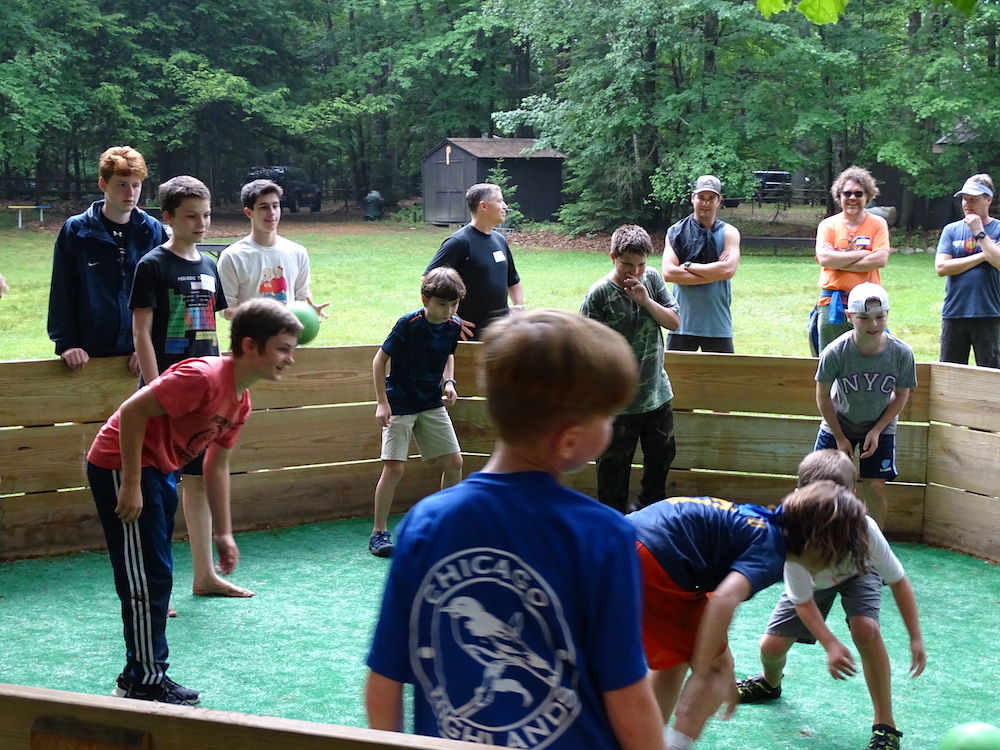 But dads and sons didn't let the stormy skies stop the fun! They got crafty in the craft shop, played games in the hall, hung out in their koogees, and were right back in the action when the rain stopped. Lots of gaga ball, sprout ball, and beach volleyball dominated the afternoon. Pictures from this Father Son session can be found on our Shutterfly site.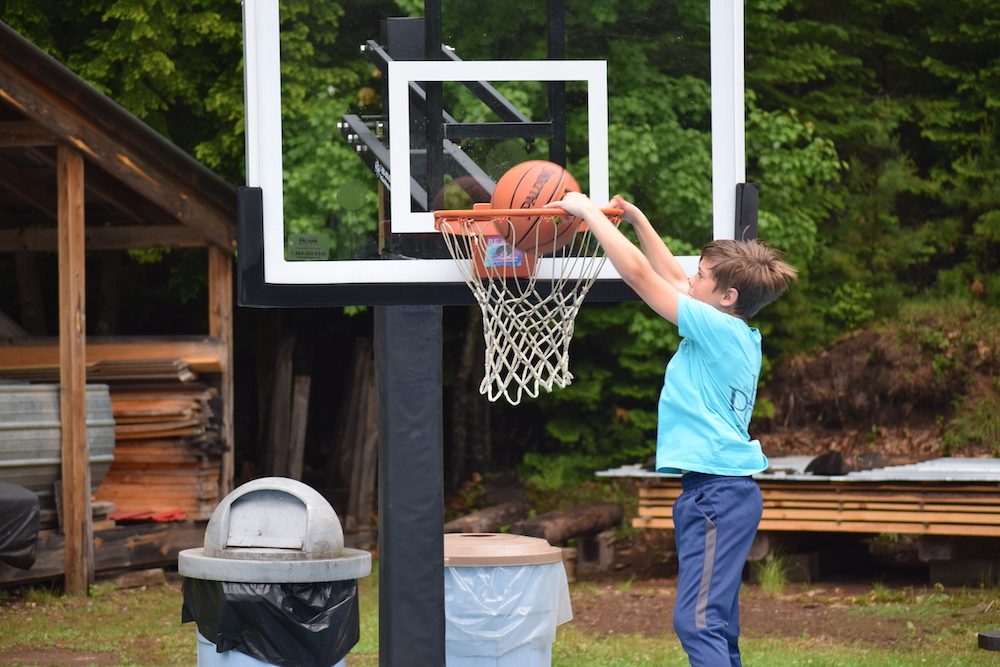 So many smiling faces today, greeting old friends and making new ones. We have 40 kids who are staying over for A session and our Pathfinder program, and we haven't seen them in two years. Some of them now tower over us! While the weather was kind of hot and muggy, and then a little stormy, no one let it dampen the fun. We're just glad to be together again, rain or shine!