We had a morning of beautiful sun, and then the storms came after lunch and it rained for a couple of hours. Dads and sons got crafty in the craft shop, shot riflery, and played games inside while it rained.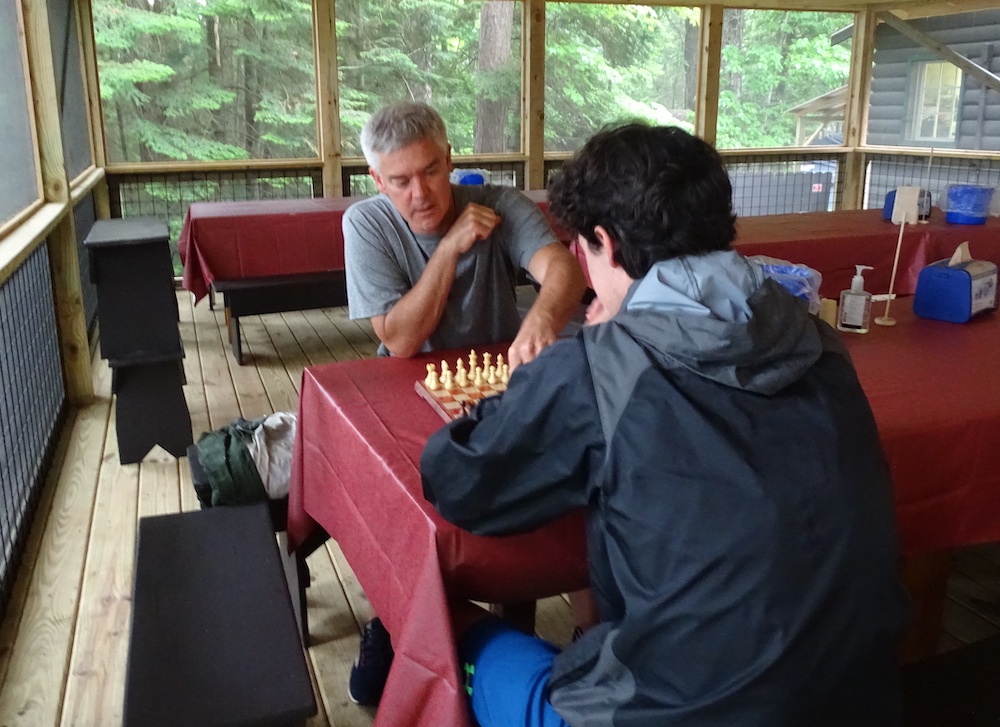 We were so grateful when the clouds passed and the sun came back out again around 3! The waterfront was hopping once again, with many trips down the waterslide. But it wasn't just kids heading down the slide! Fathers proved that the slide is fun for all ages!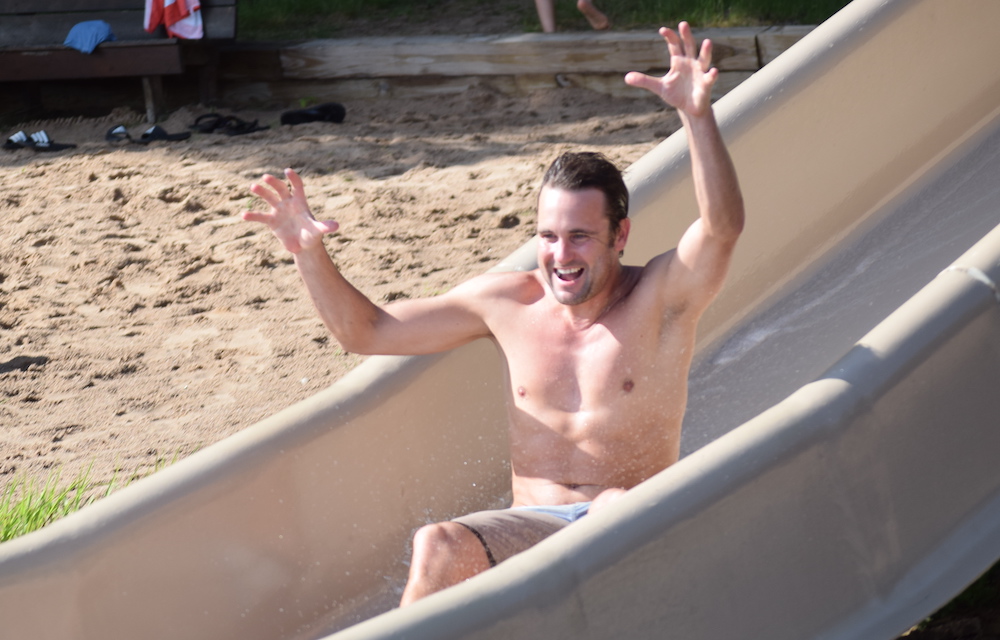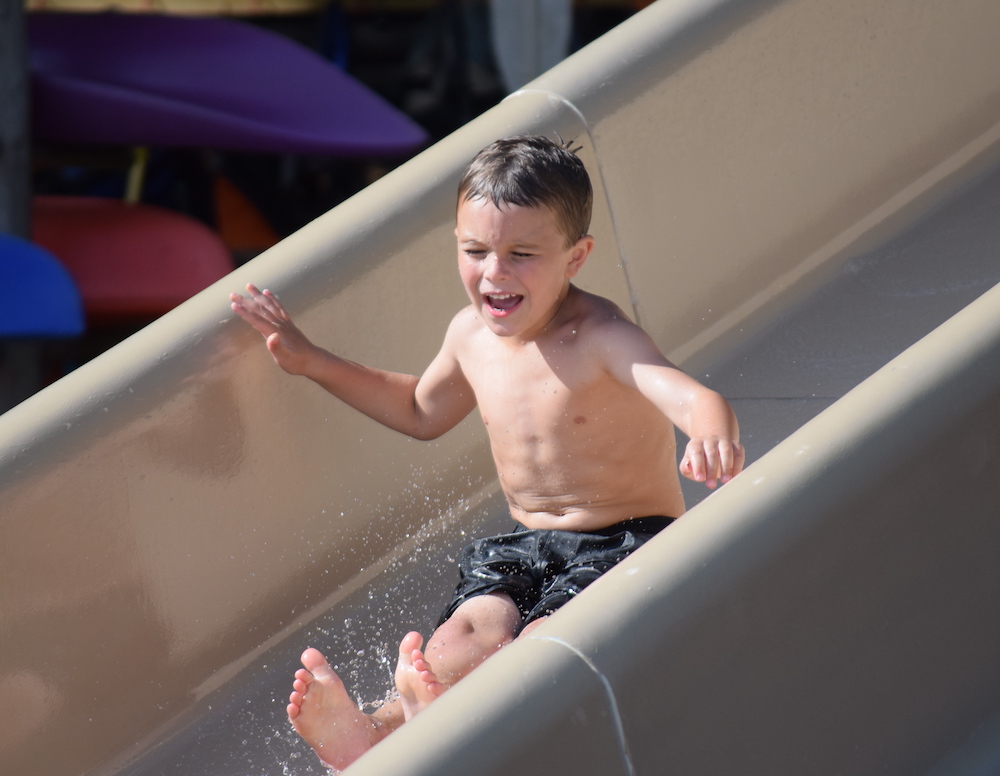 The rain stayed away last night so that we could have our first FS2 campfire at the campfire ring. We are looking forward to Capture the Flag tonight and another great Deerhorn campfire!