We've had a really great stretch of weather for weeks, with lots of sunshine and hardly any rain…but alas, it had to come to an end sometime.  Luckily, this rainy day seems to be the only one on the horizon and it really hasn't slowed anything down around here.  They were calling for rain all day, and while it's been cloudy and cool all day, the rain has been intermittent, not heavy, and not accompanied by thunder or lightning.  We've lucked out again.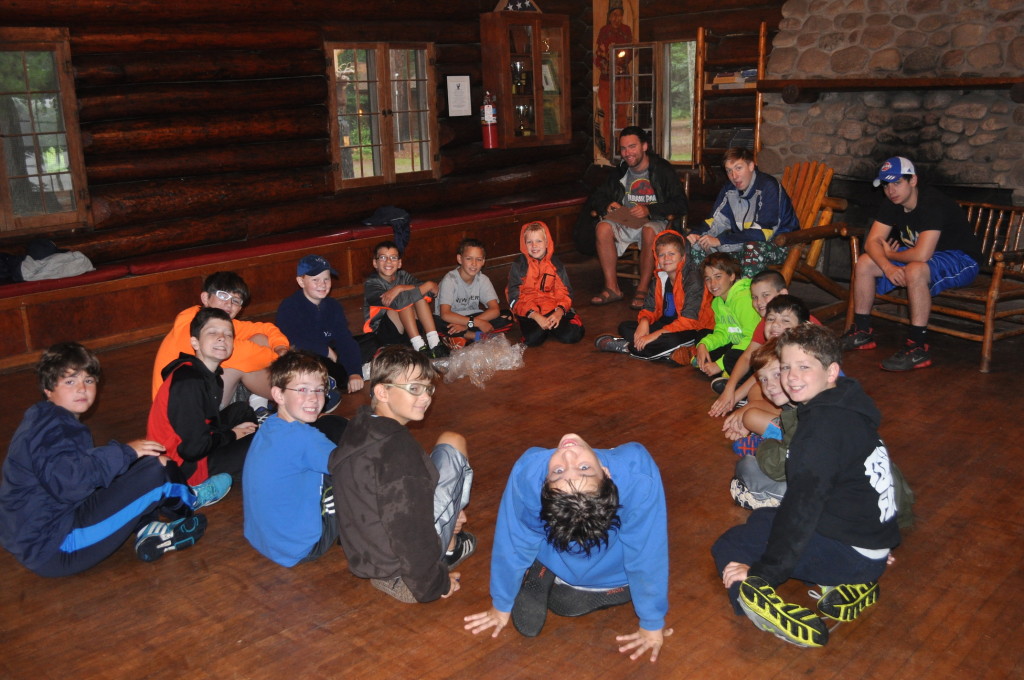 All day, all over camp, you'll see kids running from activity to activity in their rain gear, not bothered at all by the weather.  They were excited to find out their activity groups this morning after sausage and egg croissants for breakfast, and they were ready to get the action started!  The 23 kids who stayed over from C session went to the waterpark for the day, which, lucky for us, is an indoor waterpark…always an awesome trip.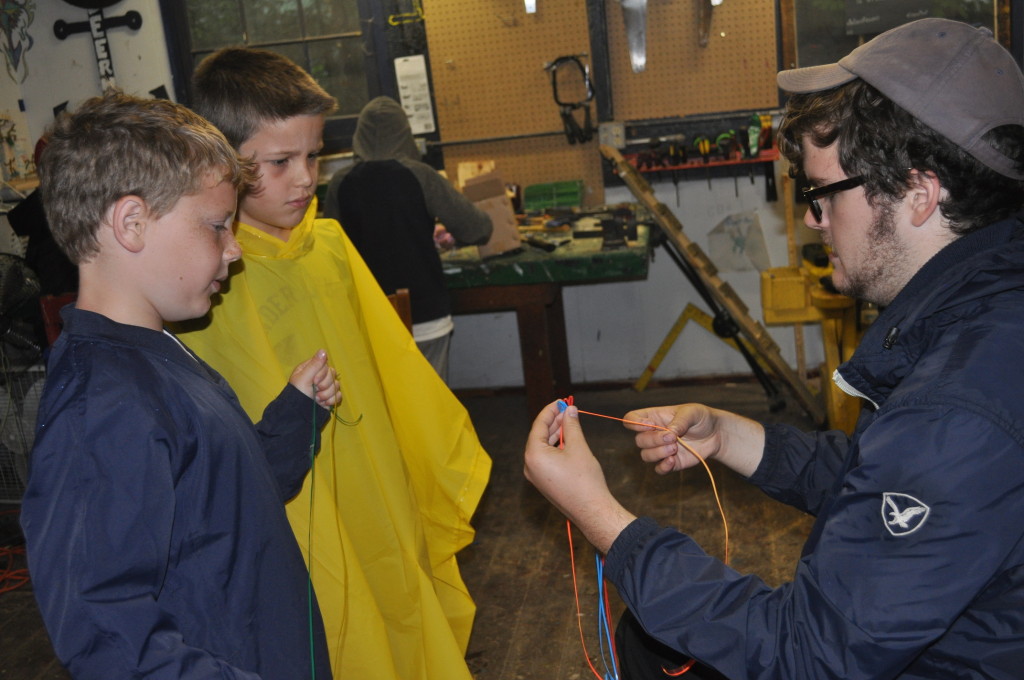 Back at camp, some activities were able to continue as usual, such as crafts and riflery.  Others played games in the lodge when it was raining, or ping pong in the wolf den.  They at least got to go through the orientations in each activity, so that the next time they have that activity, they will be all ready to go!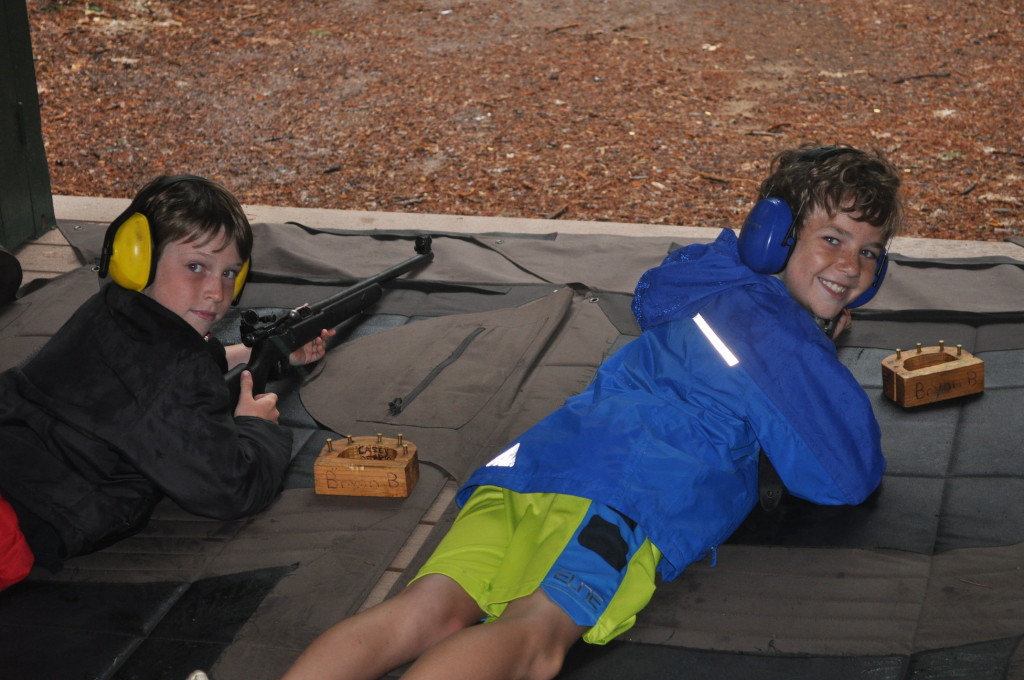 It was chicken patties for lunch, which is always a crowd favorite.  After lunch, kids had an orientation meeting to go over some camp rules & expectations.  This afternoon included more activities, with koogee competition after dinner.  The leaders will pick teams tonight so kids will find out which team they are on tomorrow.  Lots of excited kids around here! (Many of whom were up early this morning, ready to start the day!)