Our E session boys arrived today, our "Spike Bucks". They are 7-10 years old and are coming to Camp Deerhorn for the first time. They bring an energy and excitement into camp with them, as well as LOTS of questions. We are happy to answer them as we welcome them into the Deerhorn Family.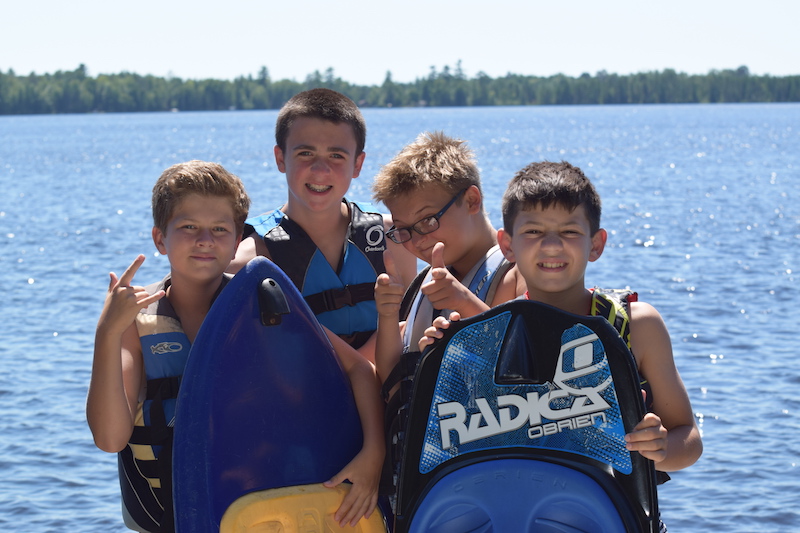 Breakfast was biscuits and gravy, lunch was sloppy joes, and dinner was chicken fajitas. It was another HOT one today at Deerhorn, making the waterfront a popular destination. But the MOST fun had at camp today happened on the soccer field, where Sports & Games set up a giant slip & slide on the Skeeter hill and groups spent the entire afternoon just sliding, goofing off, and being boys. Many times I heard, "This is the BEST day ever!"
I could tell you all about the fun and the joy and the smiles and the pure glee, but the pictures really do tell a better story.  It was a really great way to welcome the E session boys to Camp Deerhorn!