We all get pretty excited for Sundays at camp. We get to sleep in an extra hour and have breakfast at 9. Plus, a break from the routine is always a fun change. Breakfast this morning was scrambled eggs, bacon, and potatoes. After breakfast, kids had some free time to do some activities or just hang out with their friends. The day dawned cooler than usual, but the sun has been shining all day.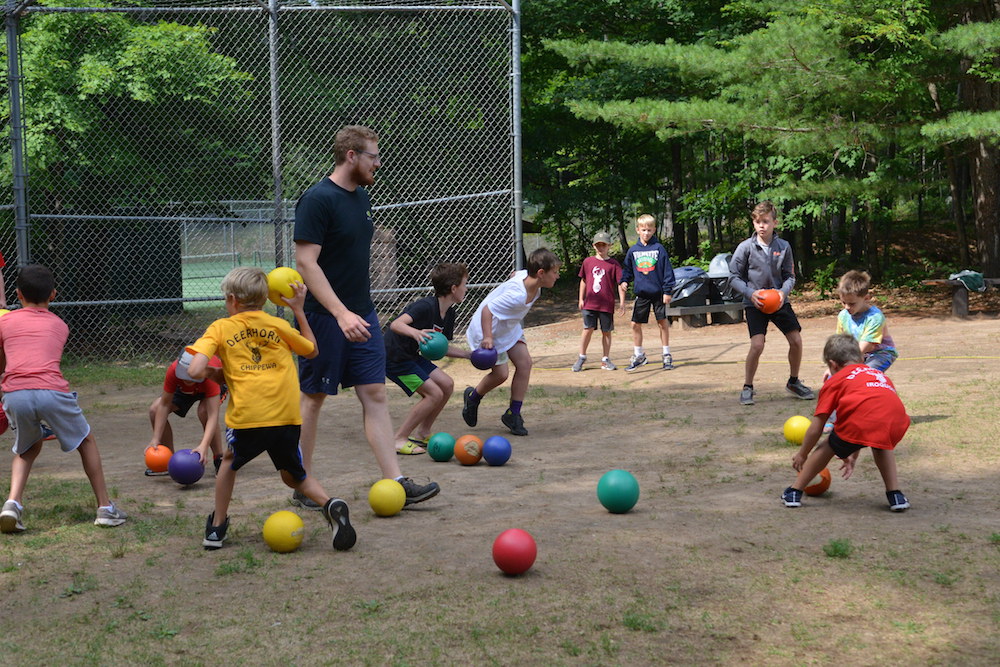 Counselors organized basketball on the Skeeter, ultimate frisbee on the soccer field, and sprout ball on DK Field for our E session campers and any others who wanted to play. Lunch was hot ham and cheese sandwiches, and after rest hour it was time for the Sunday event.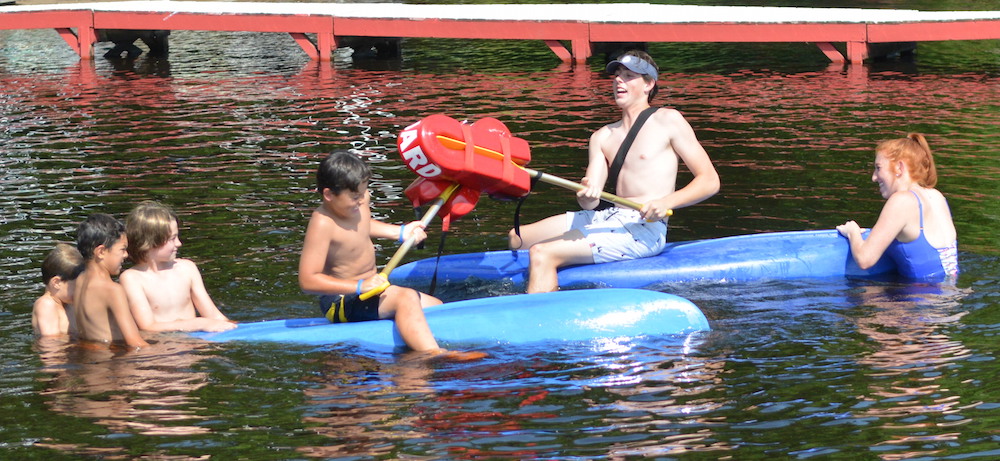 Today's event is called Attack of the Sioux. Kids get excited for this one, because the four camp teams get to take on the counselors (the Sioux) in things like tennis, basketball, and sailing. The final event of the afternoon is where all four teams take on the Sioux in a game of Scalp. Kids relish the chance to pull the flags of their favorite counselors!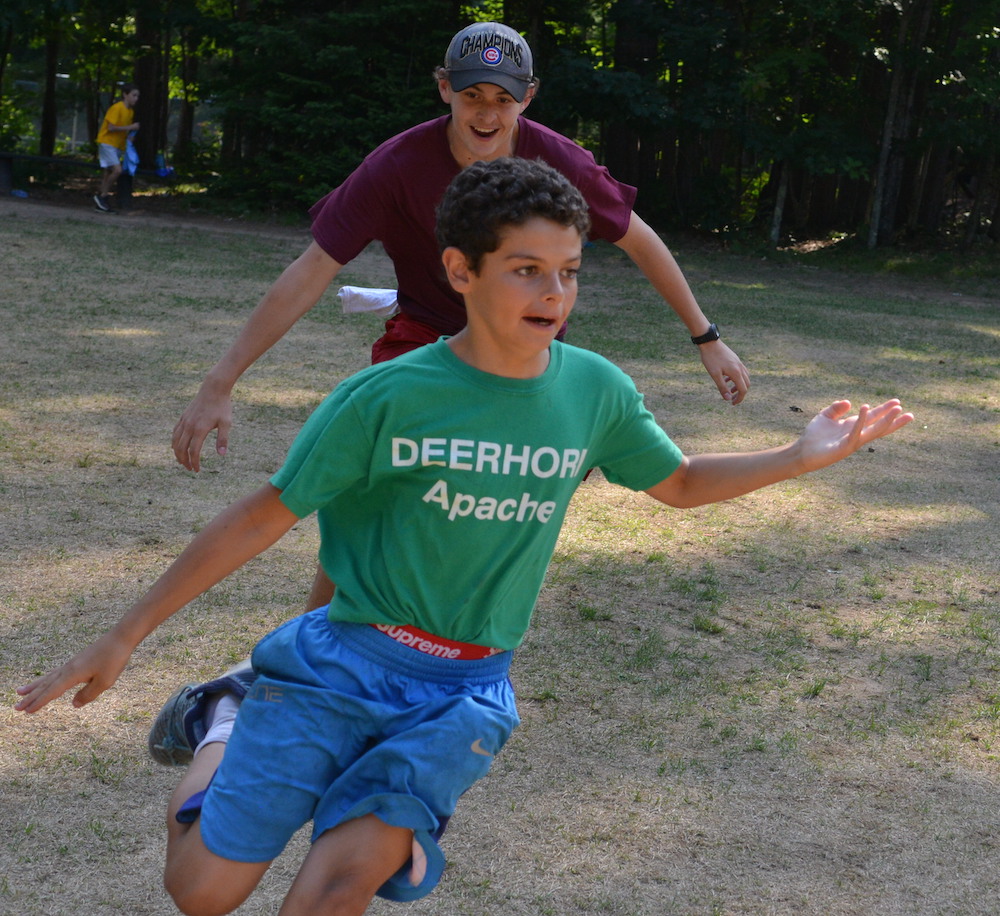 Dinner tonight was a cookout on the beach, hot dogs and mac & cheese, followed by an activity with their koogee. We'll end the day with another great Deerhorn campfire.