We love Sundays at Camp Deerhorn. For one, it's the only day of the week we get to sleep in an extra hour! Breakfast is at 9am instead of 8. But we also love it because it's a break from the regular routine, and allows kids some rare free time. You just never know what kids are going to get up to! Like grabbing a 3X Hawaiian shirt and XL swim trunks from the free bin, and having some good laughs with your friend: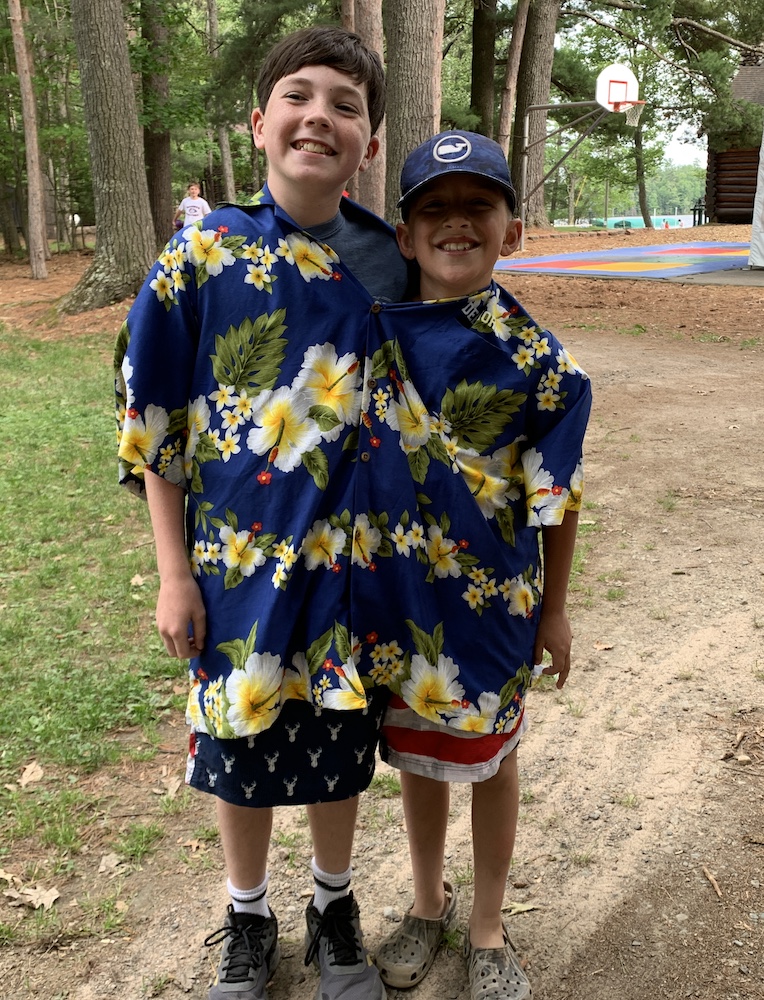 Breakfast was sausage and egg muffins and tater tots. After breakfast, kids enjoy a few hours of free time where they can hang out with their friends, play tennis, basketball, etc. Counselors organize special things on Sunday mornings as well. Kids played street hockey at the Skeeter, Ultimate Frisbee on the soccer field, and our riding staff invited kids up to learn how to groom horses!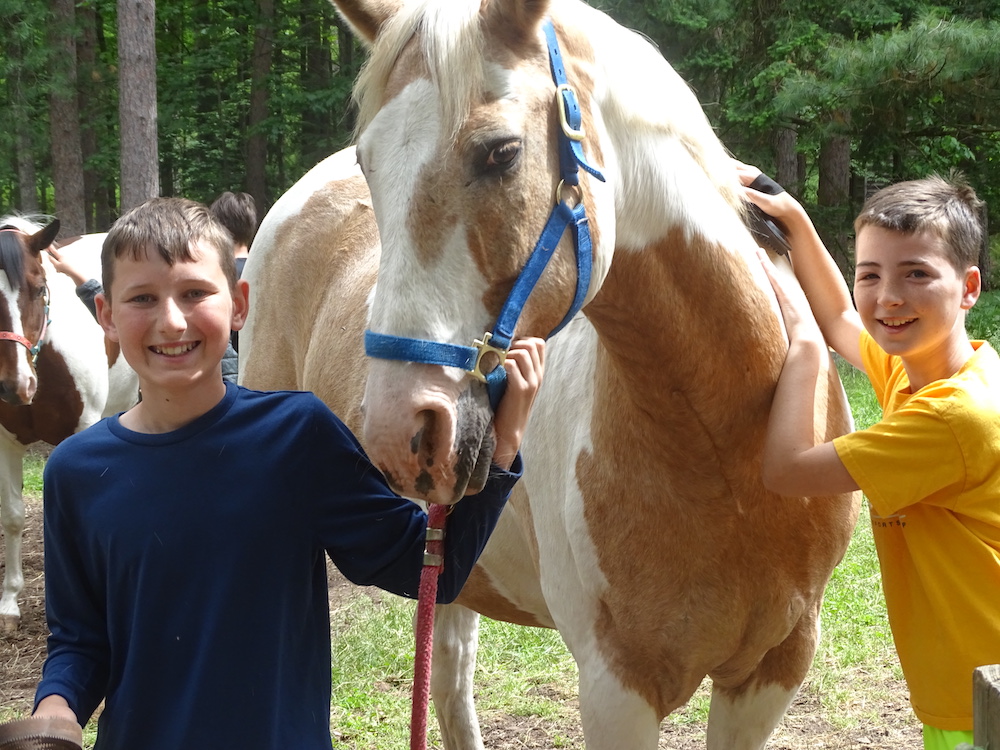 Every Sunday, we have a small talk done by one of our staff called Words of Wisdom. Today, Taylor gave a short talk about the large impact that small actions can have. She shared about the reintroduction of wolves into Yellowstone, and the massive ripple effect that one choice had on the park. Lunch was at 1:00 and was hot dogs and brats.

This afternoon's big team event was the Treasure Hunt! Kids ran all over camp collecting things on a list so that their Leader got clues about where their team treasure was buried. Apache came in first, Chippewa second, Iroquois third, and Navajo fourth. Dinner tonight was Thanksgiving dinner, with turkey and stuffing, with a delicious chocolate chip cookie cake dessert.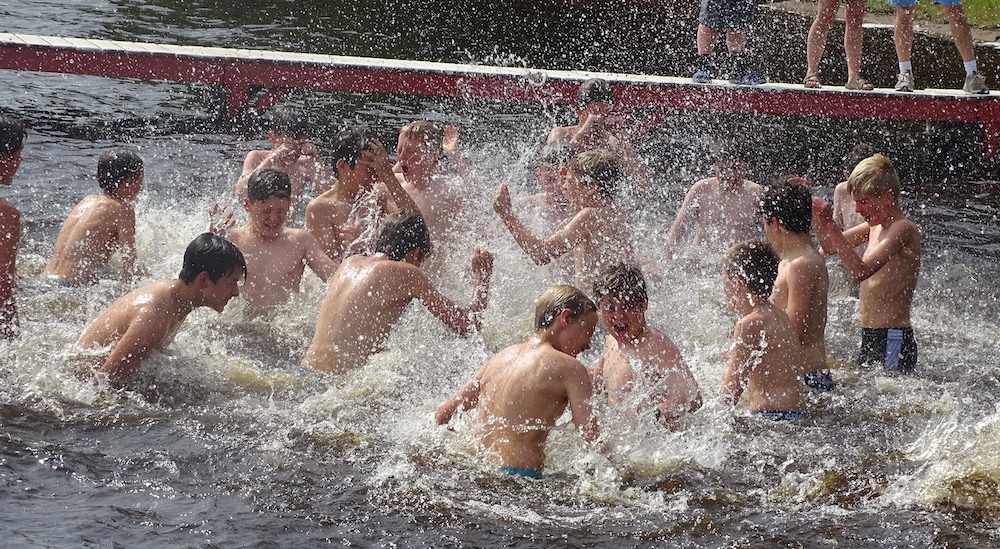 After dinner, kids gathered with their koogees for Koogee Time, sharing an activity together from 7pm-8pm. At 8, we closed out our Sunday Fun Day with our weekly campfire. With sunshine and blue skies, it was a great Sunday at Deerhorn!