I love taking brother pics at Deerhorn. As a mom, I know how much it means to moms and dads to see their sons together at Deerhorn. But I also love taking them because I know firsthand how special it is to share Deerhorn with your brother. My first year as a counselor was 1997 and the following year I brought my 17 year-old brother, Nathan,  with me to work as an assistant counselor. Now, that first summer he worked at camp, there weren't many ACs and he spent a lot of time in the kitchen. He was not too happy with me those first few weeks. "I can't believe I let you talk me into this." It was his first job, he was away from his friends at home, and knew no one except me. But by the end of the summer, he couldn't imagine spending his summer anywhere else. He spent six summers on staff, and has many close friends from his years at camp. And this year, almost 25 years later, he came back for his second Father Son camp with my nephew and my dad. Talk about full circle. It is crazy to me how life works out sometimes.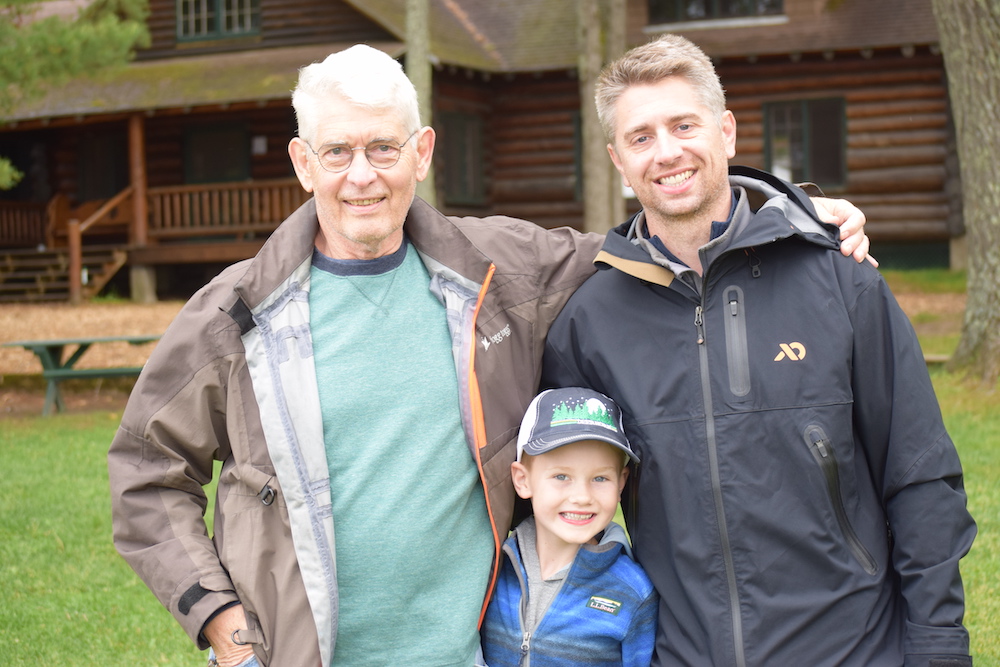 So as a camp director, I can tell you all about the benefits of camp and all the gifts it will bring into your son's life. But as a sister, and a counselor for six summers, I will tell you that nothing in my life brought Nathan and I together like Deerhorn did. We always loved each other, and we were always pretty close. But those years at Deerhorn sealed it. He became one of my best friends, and we share so many memories of a place that is so near and dear to our hearts. How lucky I am that I get to continue to share it with him and my nephew for years to come.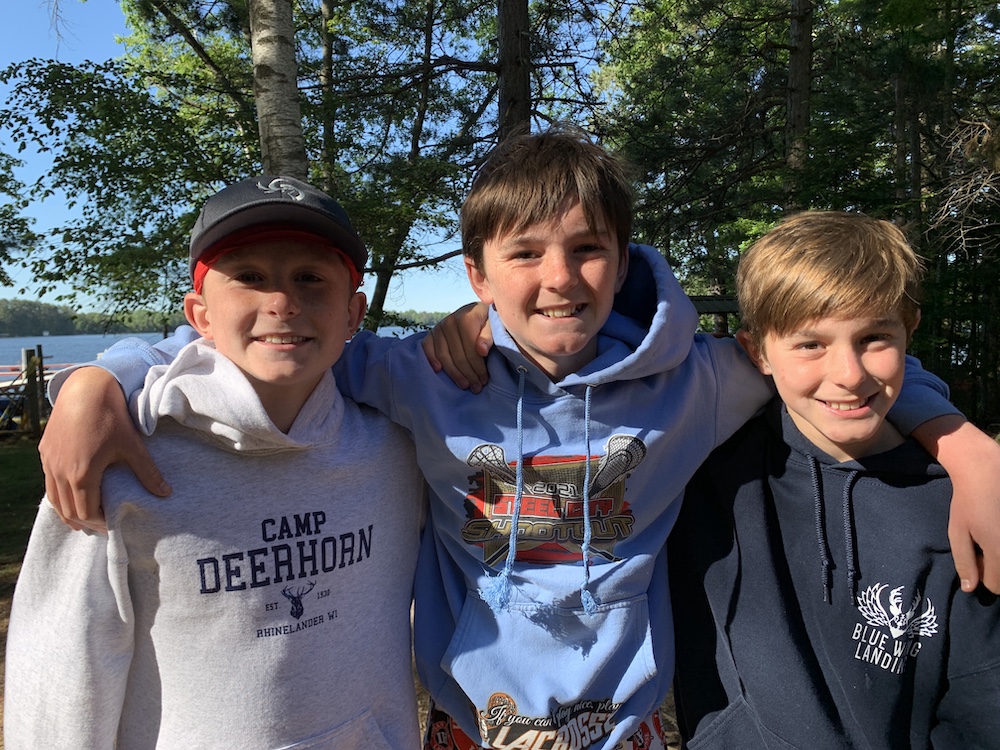 Brothers may not be in the same koogee, or the same table, or on the same team…but they are here together, having shared experiences and getting to see each other all the time. We also rely on older brothers to help us when little brothers are homesick or struggling with something. And those older brothers always step up.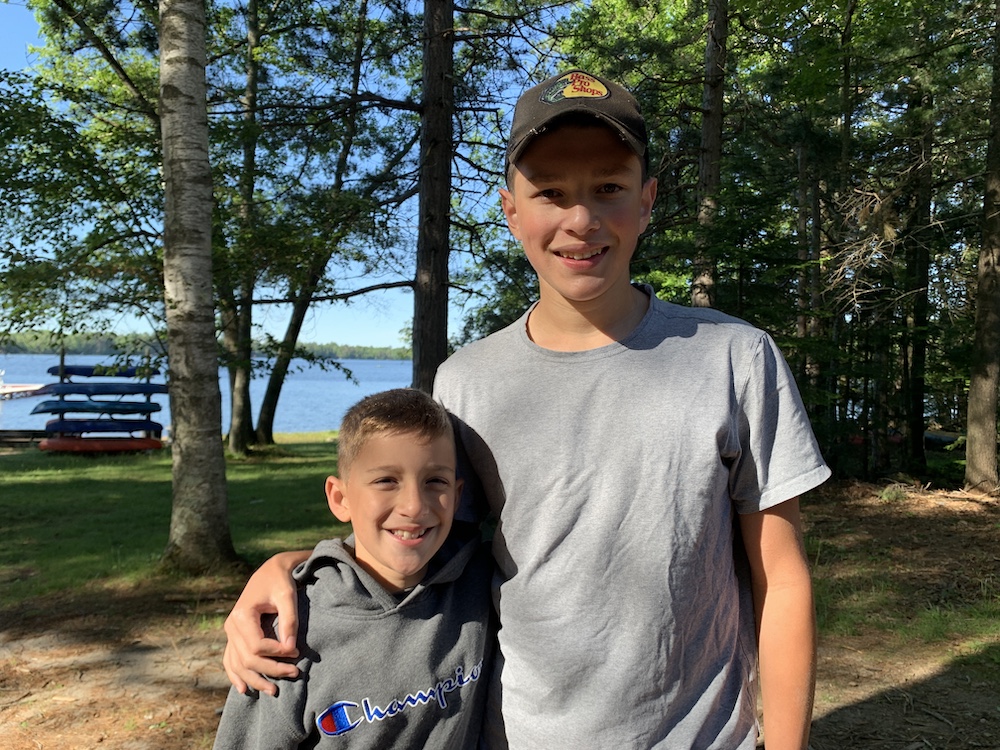 But the cool thing about being a Deerhorn brother is that it's not just by blood. Many of these kids at camp have been campers together for years, and most of our staff grew up at Deerhorn. They talk about their "Deerhorn Brothers" all the time, even across age differences. That just doesn't happen on the school playground, where 4th graders only play with 4th graders. Here, you'll see kids of all ages playing games and hanging out together. Deerhorn Brothers.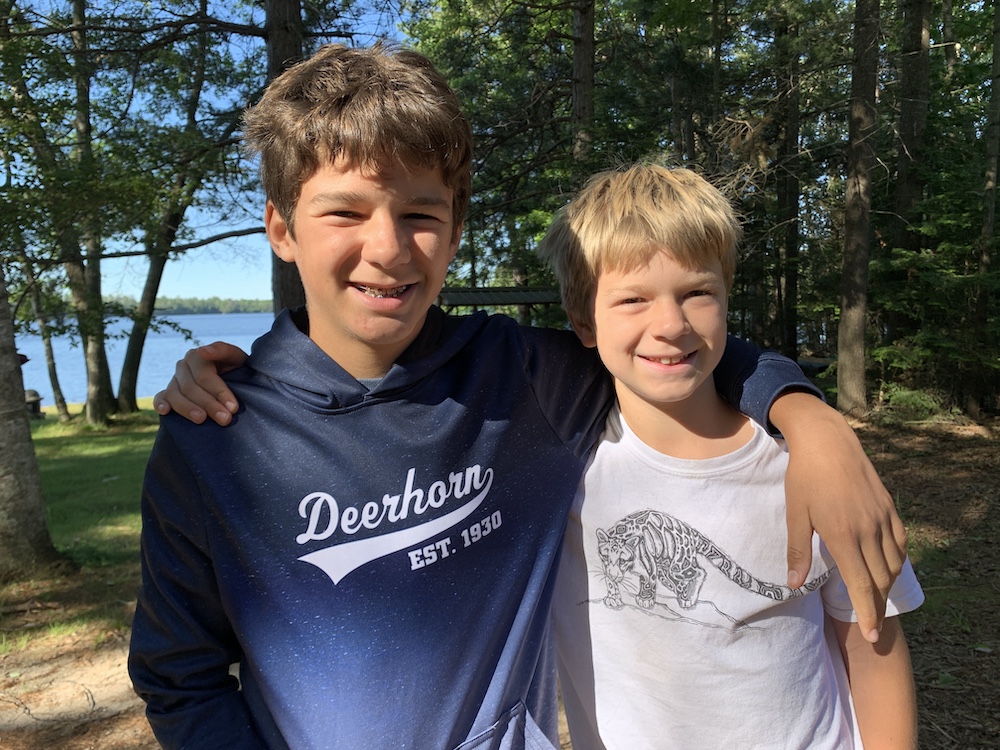 It was another beautiful day at Deerhorn. Although it was 45 degrees and chilly when we woke up, by mid-afternoon it was 75 and gorgeous. Breakfast was french toast and sausage and lunch was crowd-favorite, grilled cheese. Kids are working hard to earn stars in activities, hanging out with the dogs, and just enjoying hanging out with their Deerhorn Brothers.