Sundays are a little different around camp, and we all enjoy a change in the routine.  We sleep in an extra hour, so the pancake breakfast was at 9.  This morning, kids enjoyed some rare free time, and many chose to hang out in their koogee, play basketball, or tennis with friends.  There were also games of street hockey and ultimate frisbee organized this morning.  Mike Maicke (Squirrel) gave the words of wisdom talk at noon, about cherishing the little moments that sometimes pass us by.  He and Mark Deacon were also the editors of Deerhorn's first ever newspaper by campers for campers, The Deerhorn Sun. (See previous blog!)  Lunch was ham and cheesy potatoes, and after rest hour it was time for the big Sunday team event!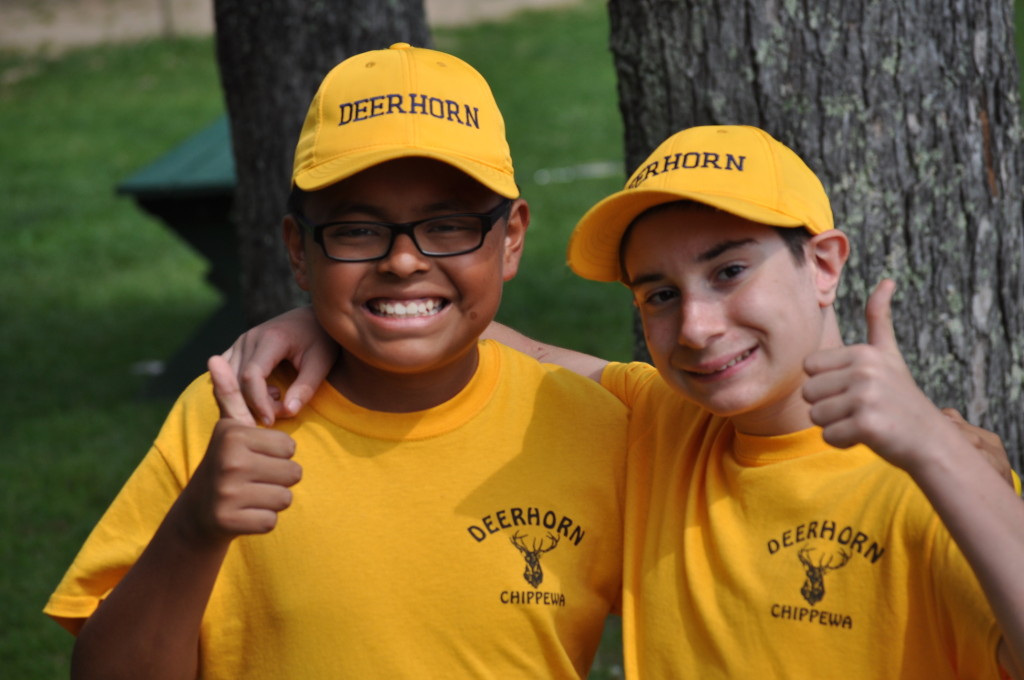 The first Sunday event of the summer was the Treasure Hunt, where teams gathered on the beach and had to run all over camp searching for items on their list.  Once all the items were gathered, the leaders canoed to the ski dock to get their map that led them to their treasure.  Campers love participating with their teammates and wore their shirts with pride! (And yes, probably have been wearing those team shirts for several days…we do the best we can. 🙂 )
The Apache took first place, the Navajo took second, the Chippewa third, and Iroquois fourth.  Everyone had a great time and there were smiles up and down the beach.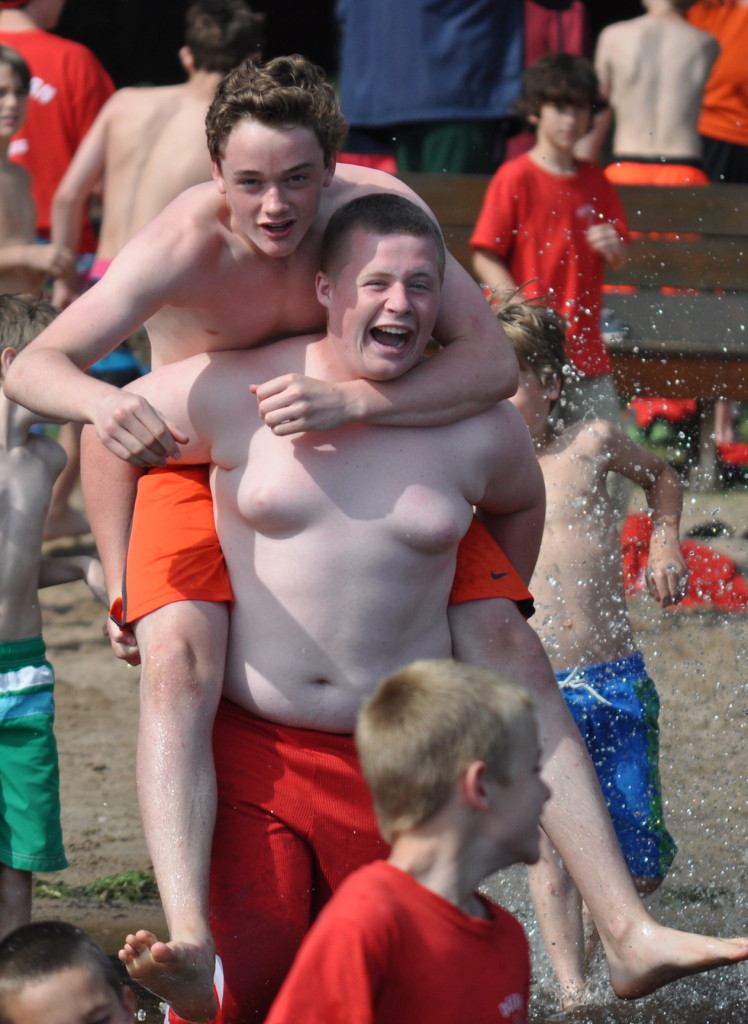 After The Treasure Hunt and general swim, we all enjoyed a picnic supper on the beach of hot dogs and brats.  After dinner was some koogee time, followed by the first campfire of this session.  We are always blessed with great entertainers every summer and this year is no different.  All in all, a pretty great Sunday at Deerhorn!