Sundays are a little different around Deerhorn. We sleep in an extra hour, and have breakfast at 9. This morning it was scrambled eggs, hash browns, and sausage for breakfast. After breakfast, there's a couple of rare hours of free time. Counselors organized games like street hockey and ultimate frisbee. At 11:30, one of our counselors, CJ, gave a Words of Wisdom talk in the lodge about getting out of your comfort zone and taking safe risks, and how camp is the perfect place to do that. Lunch today was BLT sandwiches. After rest hour, it was time for the first team event of the summer, the Treasure Hunt!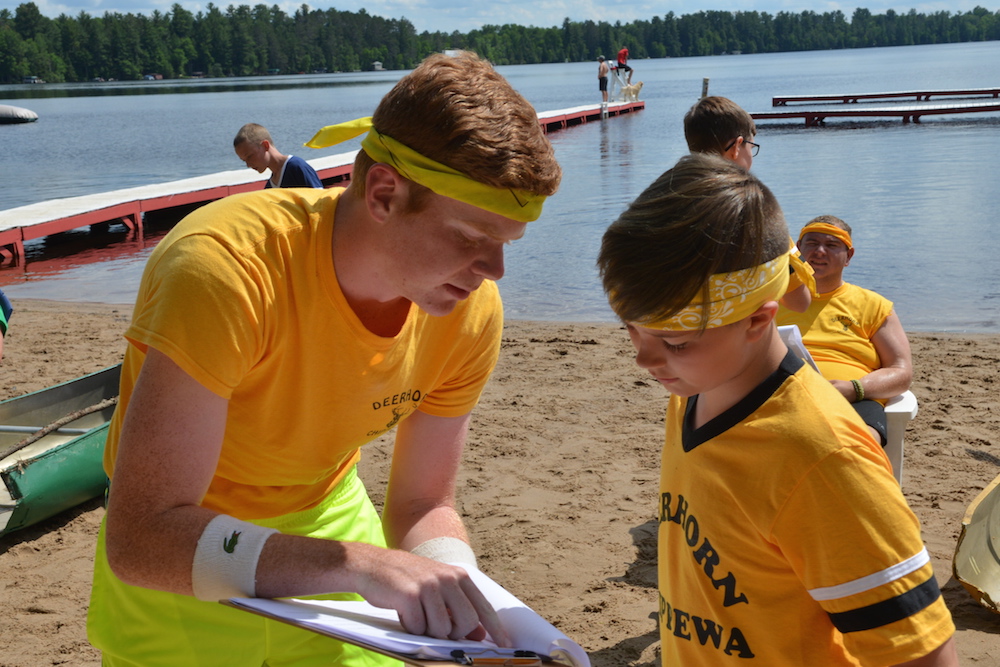 Teams gathered on the beach and had a list of items they had to find all over camp. Once they did, their leader got a treasure map that led him to the buried treasure. The sun was shining all afternoon, and the kids had a great time in their quest. Navajo took first place, followed by the Chippewa, Apache, and Iroquois.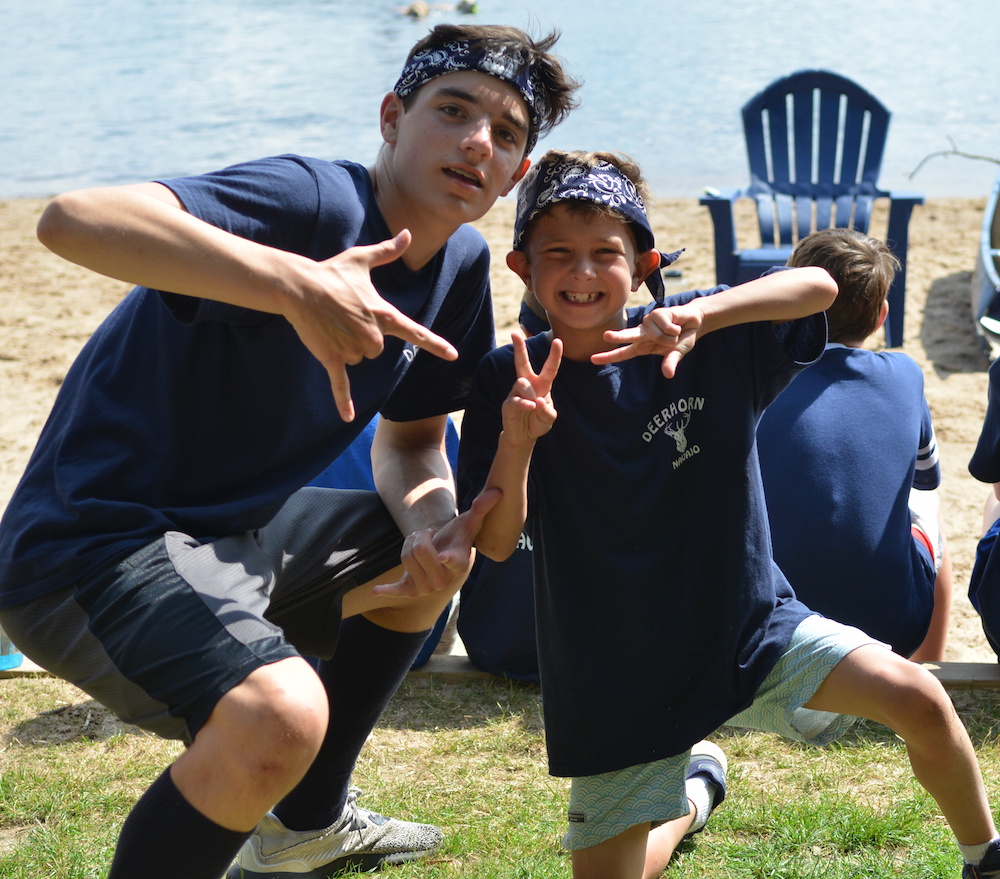 Dinner tonight was a cook out on the beach with barbecue chicken and baked beans. After dinner, campers gathered with their koogee for some koogee time before we ended a great Sunday with our first regular session campfire!