Although the day started cloudy and drizzly, the sun eventually emerged and it turned into a beautiful day. We are so grateful for good weather to start our last Father Son session, ending out the summer of 2019. This session has a lot more little guys, many of whom have never been to Deerhorn, and it's so fun to watch their excitement as they try everything around camp.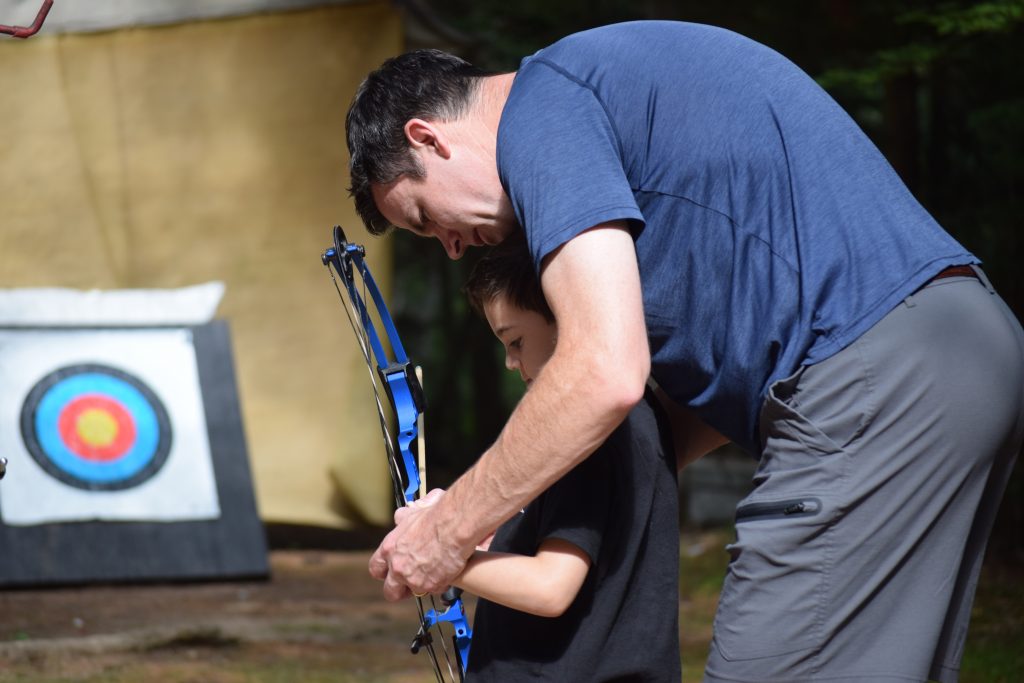 They run to the activities in their excitement, and archery and riflery were definitely busy all day. We love hearing the yells as they go down the slide, "I LOVE THE SLIDE!!" So great.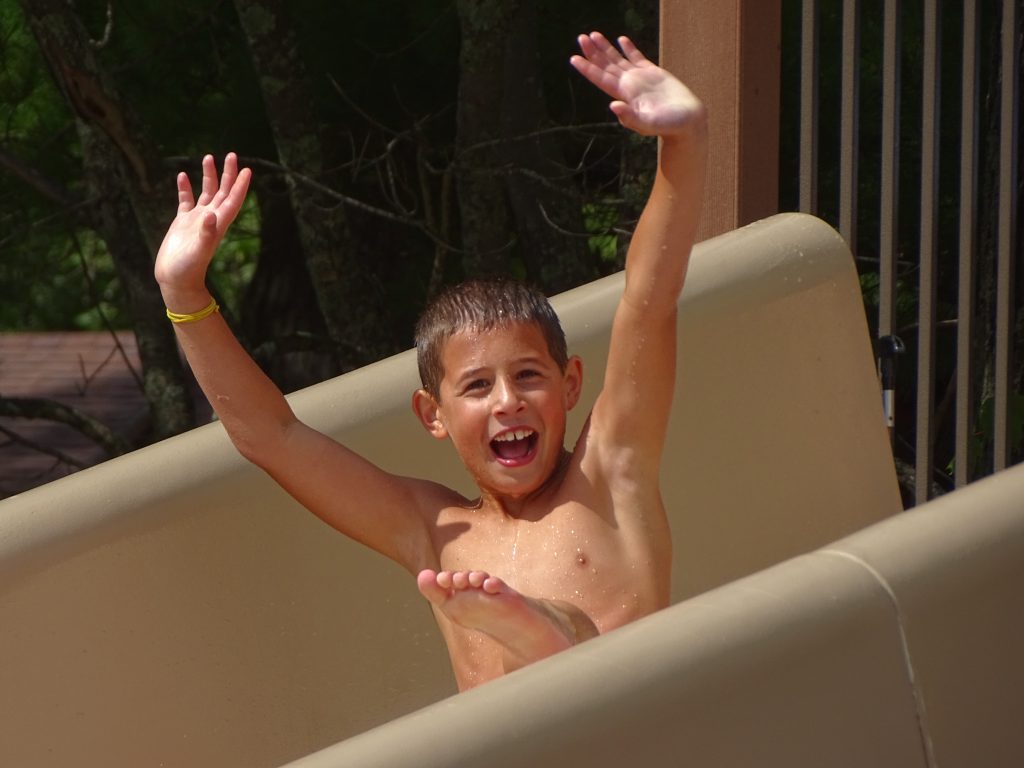 We had activities running throughout the day, from 9am-11:30am and 1:30pm-5pm, as dads arrived and got settled in their koogees. Breakfast this morning was chocolate chip pancakes, lunch was chili and cornbread, and we are looking forward to dinner of spaghetti and meatballs, caesar salad, and homemade focaccia bread. Our chefs spoil us with such good food!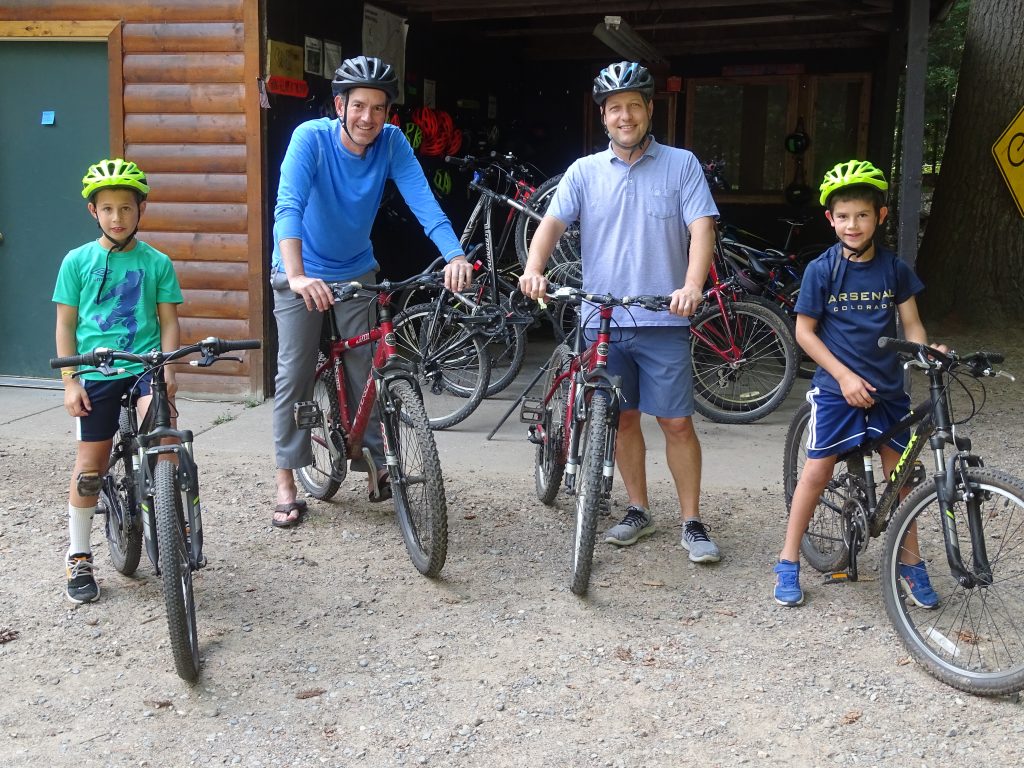 We will have a brief meeting after dinner to introduce the staff, and then dads and sons can choose a team sport like kickball or basketball, if they want to participate. We'll end the day, as we always do, with a Deerhorn campfire. We are looking forward to a great three days with these dads and sons!