So today's weather wasn't as good as yesterday's. We awoke this morning to cooler temperatures and rain, and it has been raining off and on all day. Luckily the rain quit after breakfast, and we had a full morning of activities without rain. This afternoon has not been quite so lucky. We've definitely had some patches of clearing, but just as things get going, it starts raining again. Right now it's raining, but the sun is shining through the clouds!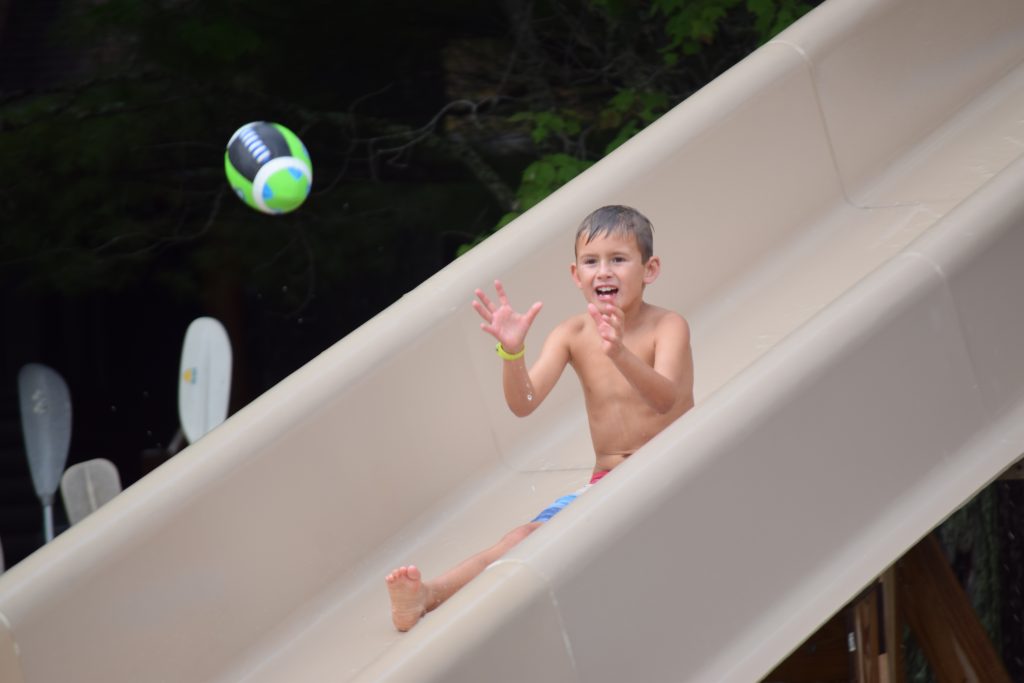 However, dads and sons haven't let the rain stop the fun. One group decided that the best place to be when it was raining was in the water, on the Rave! The craft shop has definitely been busy today, as has the rifle range. Other families went into town for lunch or dinner or to see a movie. The fun doesn't stop around here!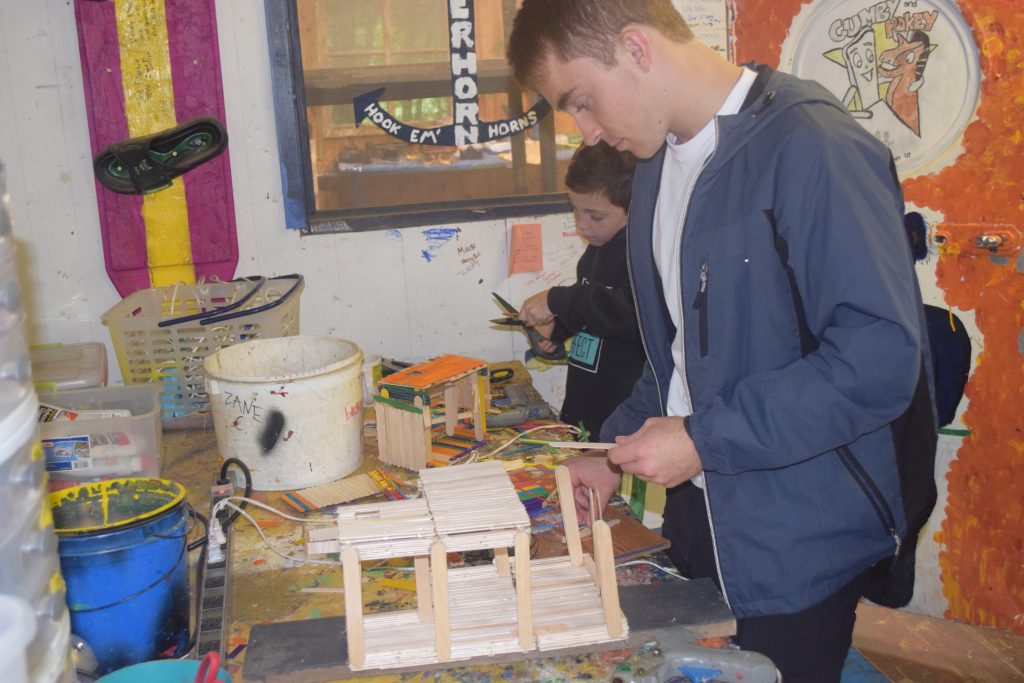 Breakfast this morning was breakfast tacos and lunch was philly steak sandwiches, potato wedges, and yummy homemade chocolate chip cookies. After dinner, if it's not raining, we'll do some fathers vs sons Capture the Flag, followed by a Deerhorn campfire, either in the lodge or at the campfire ring. Regardless of the weather, it was another great day at Deerhorn!