"What a long year this week has been." These are extraordinary times we find ourselves in, as we all struggle to navigate the new normal. I am sorry it has taken me this long to write a post, as I have wanted to come to this blog space bringing hope and strength, not my own fear and anxiety. But then I read a post from a college friend of mine, Beth Felker Jones. She is a theology professor at Wheaton College and has been offering daily prayers during the chaos of this time. I try not to share religious based things, as we all come to our view on the world from different views and religions. But one part of her prayer struck me:
There are so many losses right now. Vacations. Celebrations. Planned evenings with friends. And there are going to be many more, and we know they are going to be harder. Jobs. Mental health. Precious human beings. As we prepare to hunker down and weather this thing, hear this:
It's ok to feel the losses.
It's ok to ache as carefully laid plans have to be put away.
It's ok to grieve.
The joys of this life are precious. Friends laughing together in a dorm are precious. Youth groups playing silly games together are precious. The chance to be together is precious.
And when we lose these things, it's ok to say "ouch."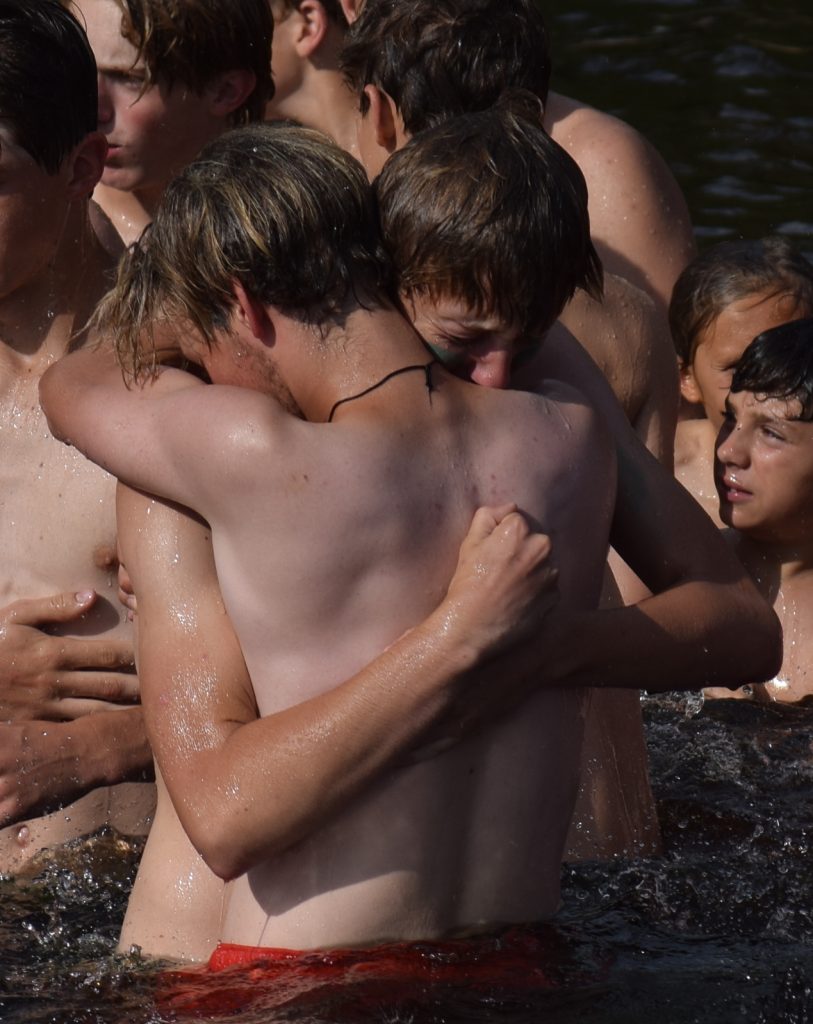 Permission to grieve. What a gift. "It's ok to say 'ouch.'"  Our grief may all look different, but we are all grieving together. Our grief looks like a youth theater production of Footloose, cancelled just 3 weeks before performances…tennis tournaments…Cubs games…March Madness…and a long-planned for trip to Hawaii, where we should at this moment be happily sunning ourselves on a beautiful beach, or hiking a trail to a waterfall.
And I feel guilty sometimes for feeling that grief over things that pale in comparison to what others are going through. I am grateful to have food on the table and a warm house to protect us, and that my family is safe and healthy. What right do I have to feel grief over small things like a trip to Hawaii, when so many have lost their lives and their jobs and precious family members? Psychologists differentiate between "clean" pain and "dirty" pain. Clean pain is the pain that results directly from an event or a loss, like the disappointment of plans cancelled, or the fear and uncertainty of what the next months will bring. But dirty pain is the pain we put upon ourselves, like feeling guilty for feeling sad. And none of us needs to pile on the dirty pain on top of the clean pain we're already overwhelmed with. So I try to let go of the guilt. "It's ok to say ouch."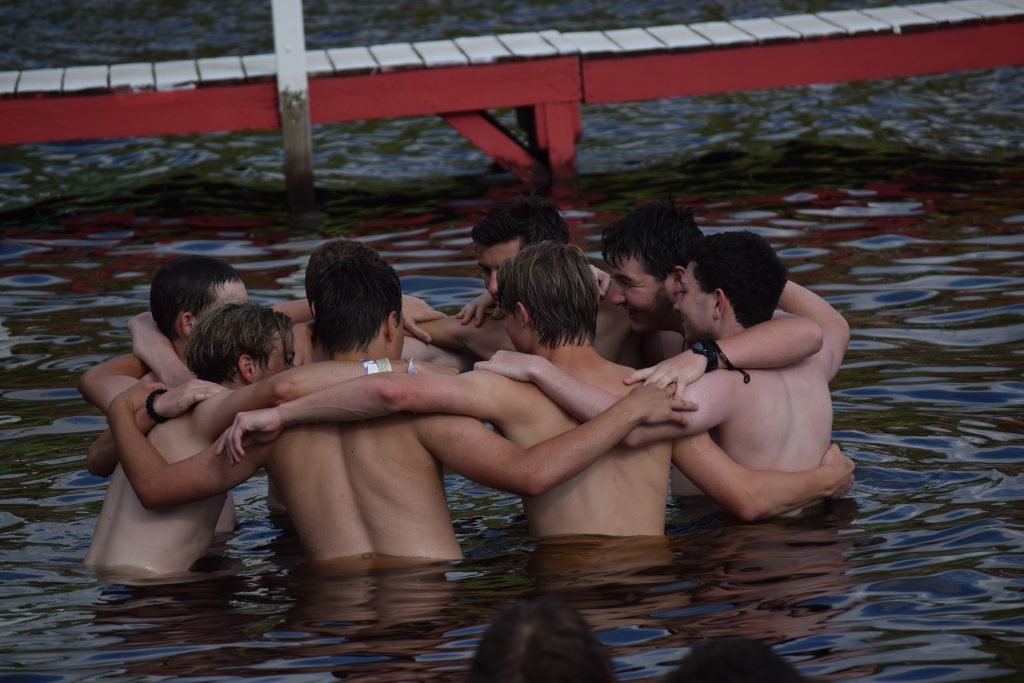 In these times, we do need to open our eyes to the losses around us that are greater than our own, and see how we can help. But it doesn't mean our pain is any less real. We are all grieving the loss of the "normal." These times will forever shift our idea of how wonderful "normal" can be. It feels like we've lost control, and the uncertainty is overwhelming. But I keep coming back to the Serenity Prayer:
Grant me the serenity to accept those things I cannot change,
The courage to change those I can,
And the wisdom to know the difference.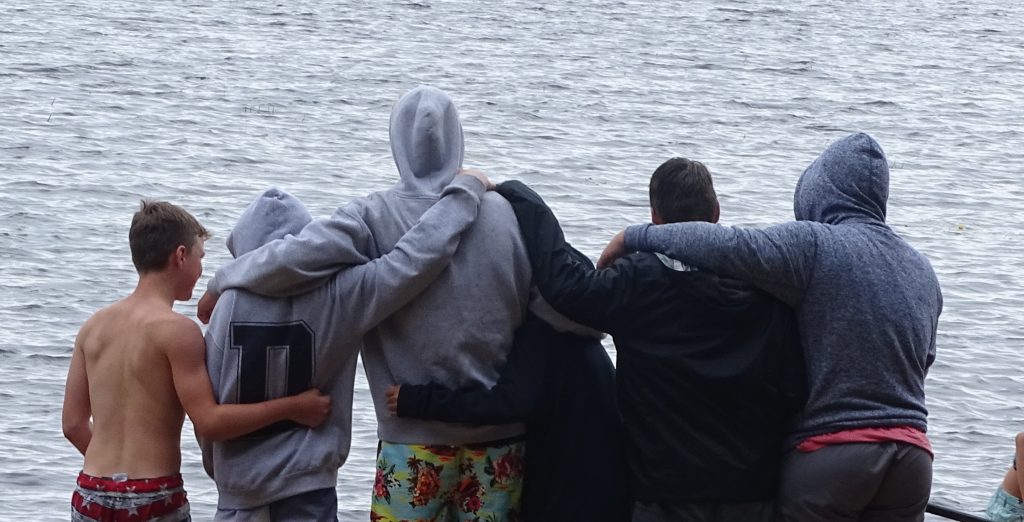 I cannot change the existence of this virus and how it has fundamentally changed so many things about life as we know it. But I had the courage to change our plans to Hawaii so that we are now facing the next month in the safety of our own home rather than on an island in the Pacific. And I can summon the courage to make these next few weeks as good as possible for our kids within the parameters we've been given, so that what they remember is not the fear, but all of the wonderful time we got to spend together as a family. And I can look for the silver linings, like how this has forced us all to hit the Pause button on life. Three months of our year are spent in kind of a manic state, running a camp we love, but whose schedule is 24/7 no matter what. We feel guilty for the lack of time we are able to spend with our kids during those three months. So I'm trying to look at this time as a gift, of all four of us being together. Yesterday I just erased our white board calendar, and to be honest, it was kind of freeing. We would not choose this path, but here we are. "We cannot control the wind, but we can adjust our sails."
I cannot control what tomorrow looks like, let alone next week. But I know that none of us are alone in facing this thing. We can support each other and get through it together. And I can try every day to just be present. I don't know what next week or next month looks like, but today, my family is home and safe and healthy and fed. And I can show myself some grace, and show others grace as well. These are uncharted waters, friends, and we're all just paddling the best we can.