It was a warm, beautiful day at Deerhorn, packed full of fun and excitement.  Since the Lake Superior Trip was still gone, we slept in an hour this morning and had breakfast at 9am. (pancake wrapped sausages on a stick that looked deceptively like corn dogs for breakfast)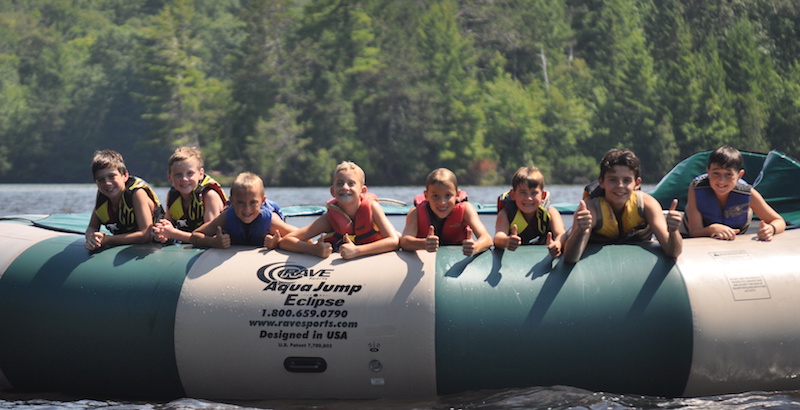 Since we slept late, we only had two activity periods this morning, with our temporary groups and schedule.  Then, after chicken patties for lunch, we had a free-day afternoon. We picked names out of a hat to see who got to choose first.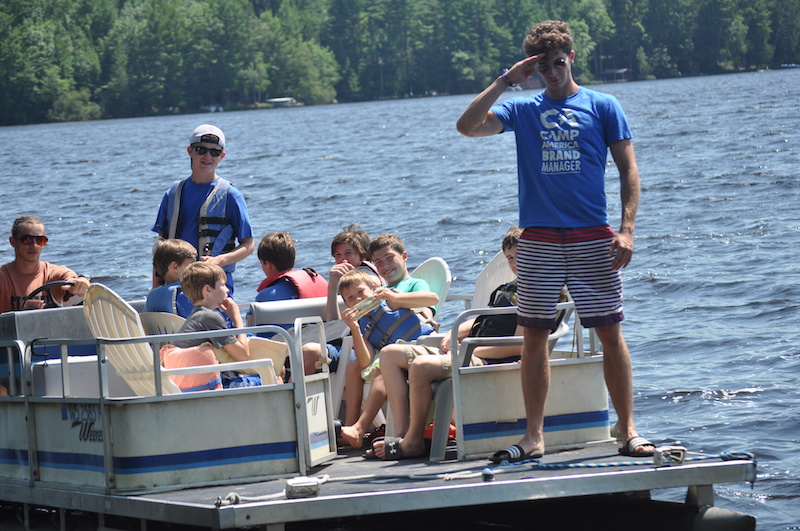 The choices were a float boat trip to the Birchwood for the whole afternoon, or picking two activities for each half of the afternoon. Those activities were skiing, Sports & Games, a kayak trip to Mosquito Island, Waterfront, or Golf Green Games (badminton, bags, ladder ball, croquet, among others).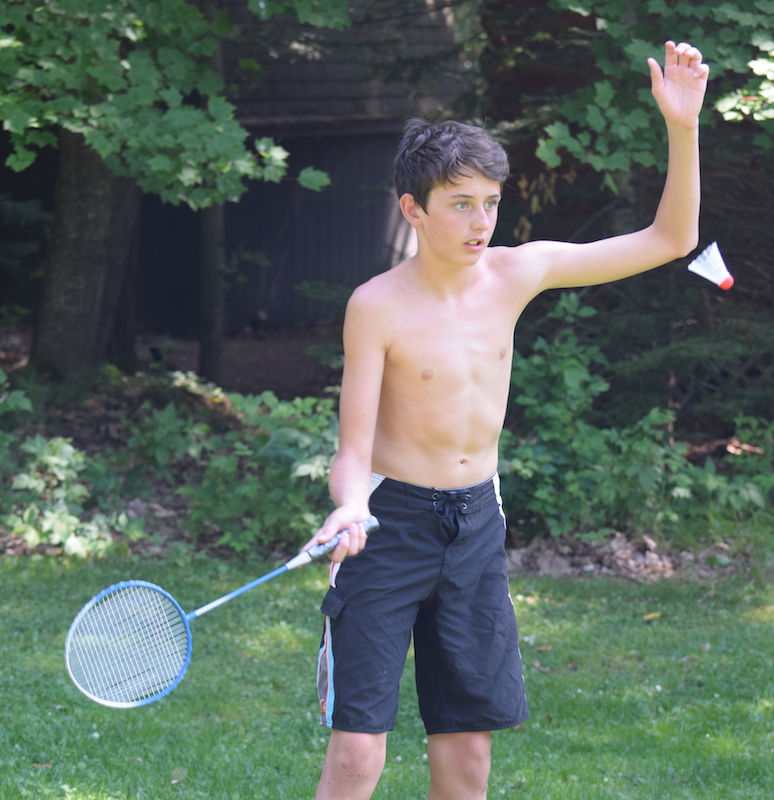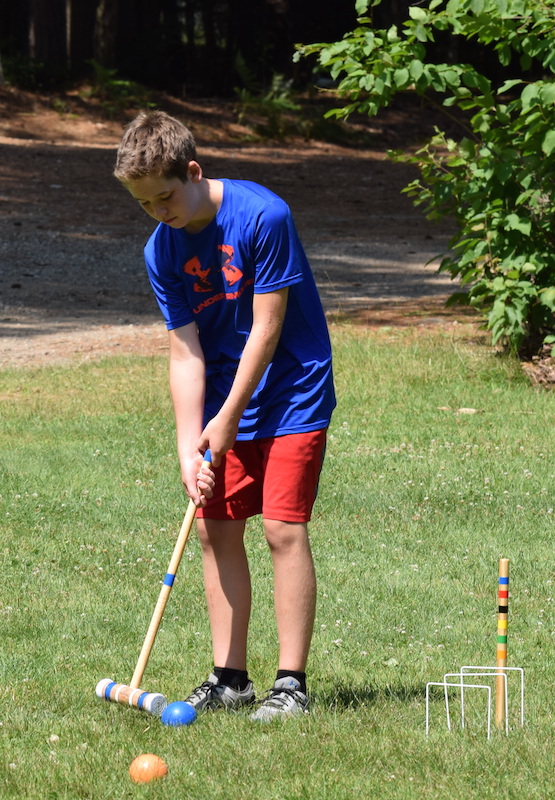 The waterfront choice was a popular one this afternoon, because our temperatures climbed into the sunny high 80s again today. Even Sports & Games ended up down on the waterfront. Kids went on the Rave, down the slide, and played with some pool toys in the water. Was there any fun had this afternoon? I think the pictures speak for themselves!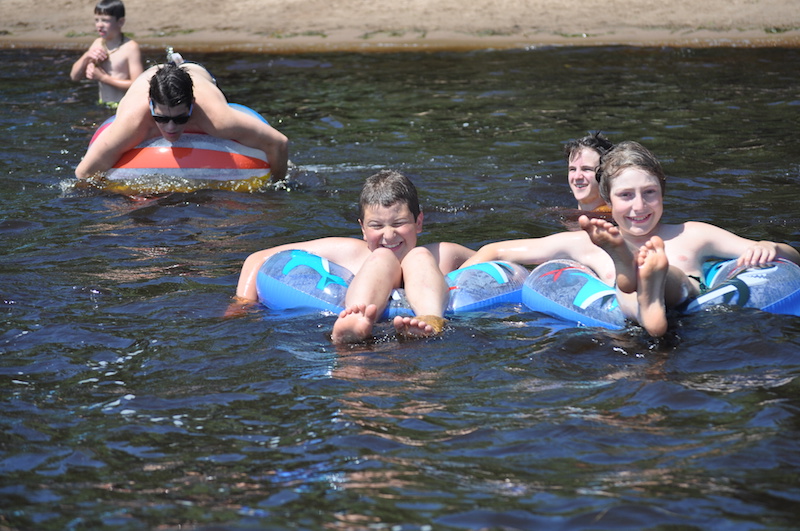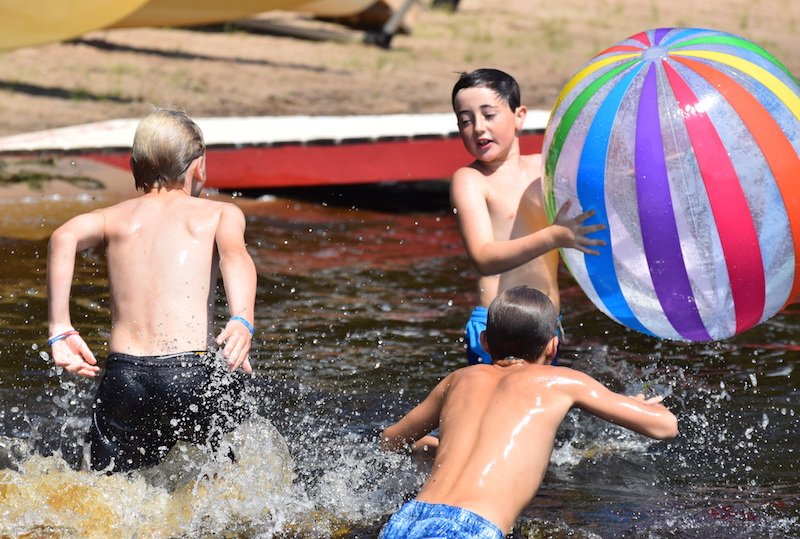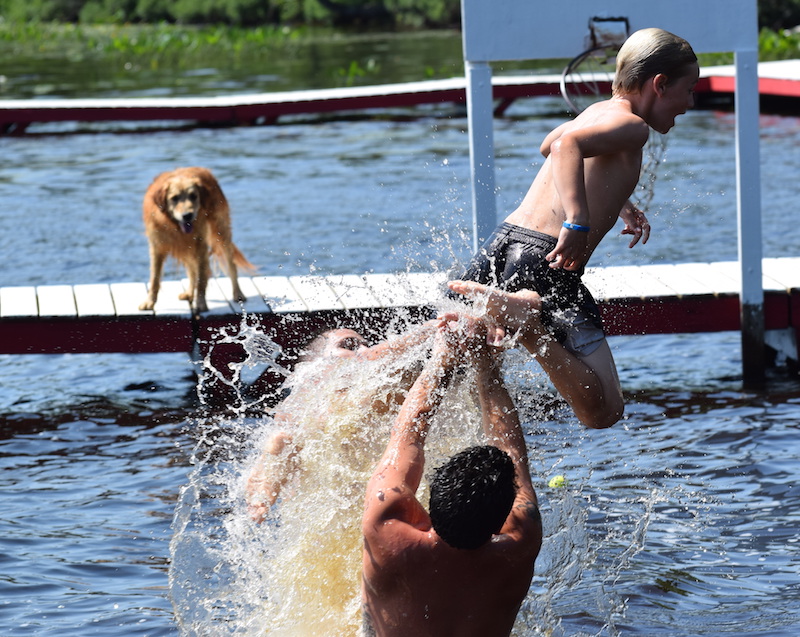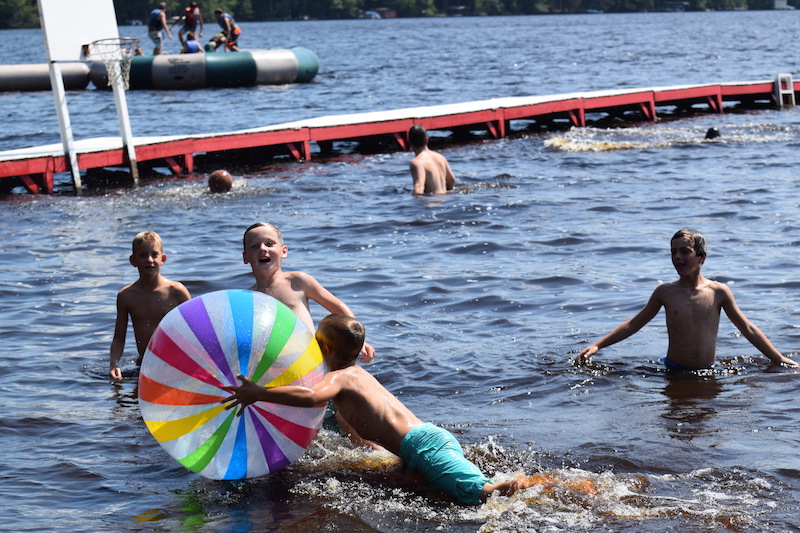 The Voyagers spent the day packing for their trips and loading all the kayaks onto the trailer.  They are super excited to leave at 7am tomorrow morning.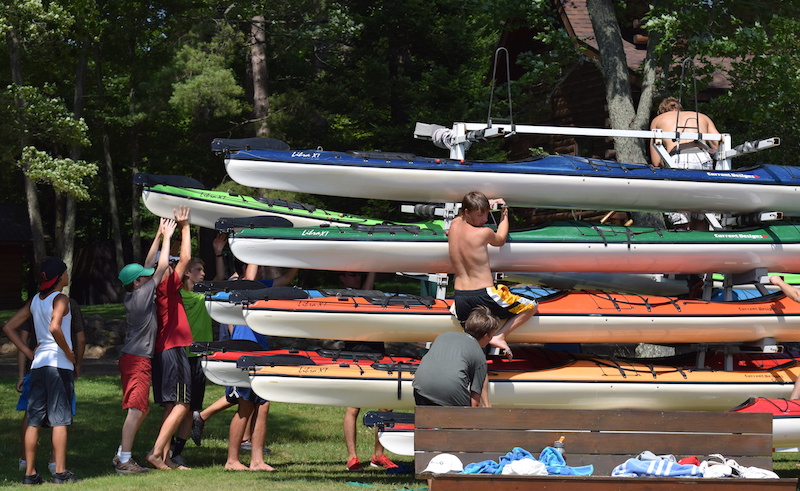 The Lake Superior Trip got back around 3:30 this afternoon. Everyone reported they had a really great time. Pictures will be uploaded tonight from the trip. There were so many pictures taken today, between our busy free day afternoon and the trip, that it will take awhile to upload them all.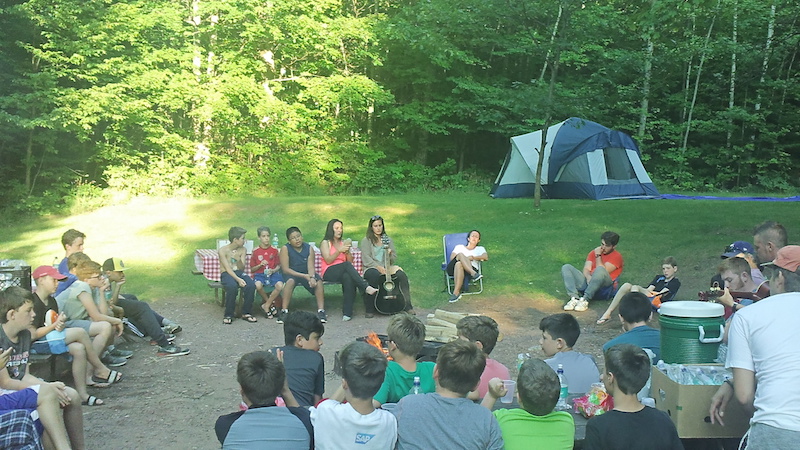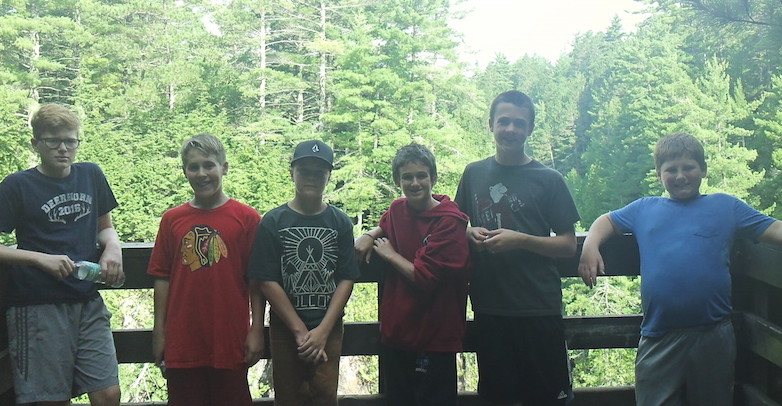 They woke up this morning and went for a hike at Copper Falls to see the waterfalls, then drove to Minocqua to go to Paul Bunyan's restaurant for a late breakfast. Afterwards, they played putt putt and drove go-karts before heading back to camp. After a day full of this much activity, we will all sleep well tonight!