We want to say a big "Thank You" to everyone who responded to our survey.  We were thrilled that almost 97% of the 249 respondents gave us an 8, 9 or 10 on a 1-10 scale.  79% gave us a 10! We are so grateful for your feedback, and ecstatic to hear that you love Deerhorn as much as we do. For those who had concerns, but didn't share their name on the survey, we are always happy to talk to you by phone or email so that we can continue to make Deerhorn even better.  Your feedback helps ensure that Deerhorn continues to grow and improve.
Since, as our Creed says,  we believe we should always "aim for self-improvement," we are working on addressing a few suggestions that were made regarding staff training (especially more anti-bullying training), food improvements (variety, quantity, and quality), facility upgrades, and parent communication.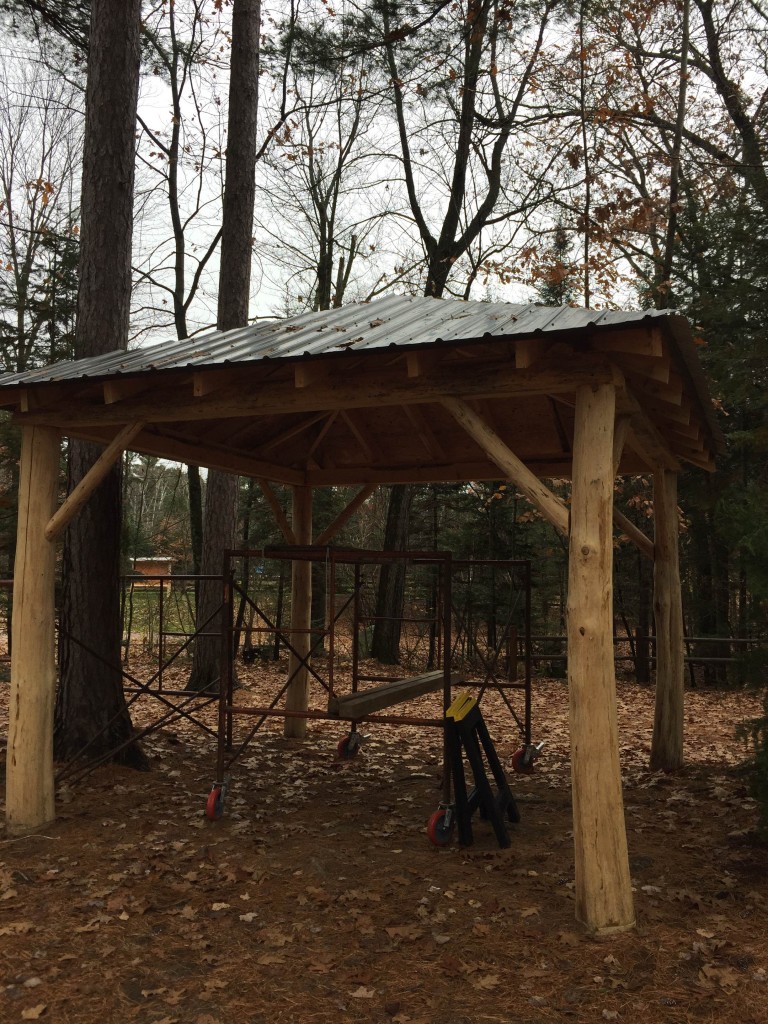 We would love to share with you some of the improvements that we have invested in for camp. These include new hockey boards for the Skeeter, a new Laser sailboat, sailboat dollies, and a new baggage gazebo.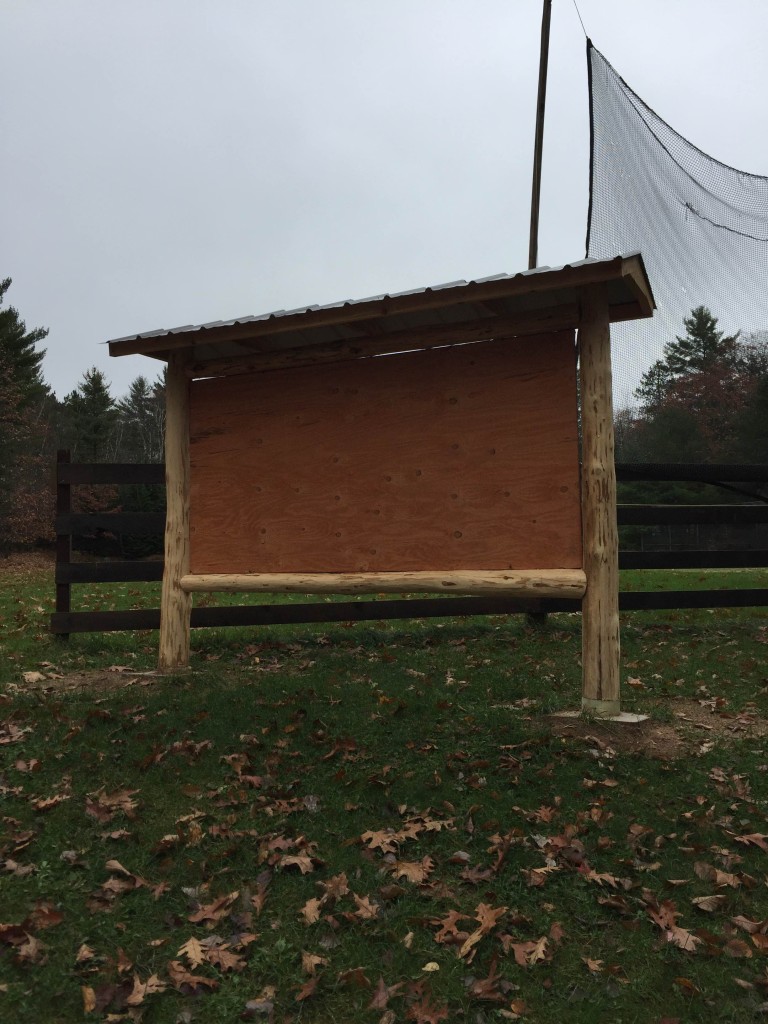 We have also built a new bulletin board by the soccer field, and purchased new archery backboards and a Rave Launch.  We also hope to add to our fleet of mountain bikes this spring.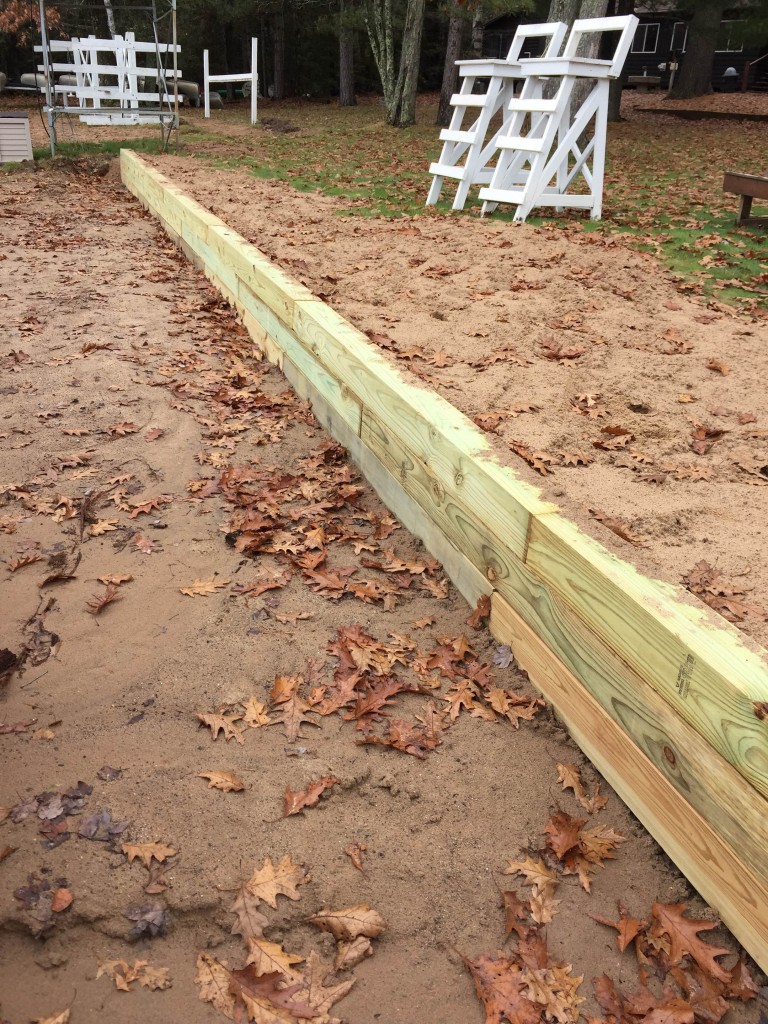 This fall we purchased 200 landscape timbers to be used for improvements all over camp, including the beach, koogee row, and retaining walls. These projects will continue throughout the fall and finish next spring. The difference in the beach is amazing!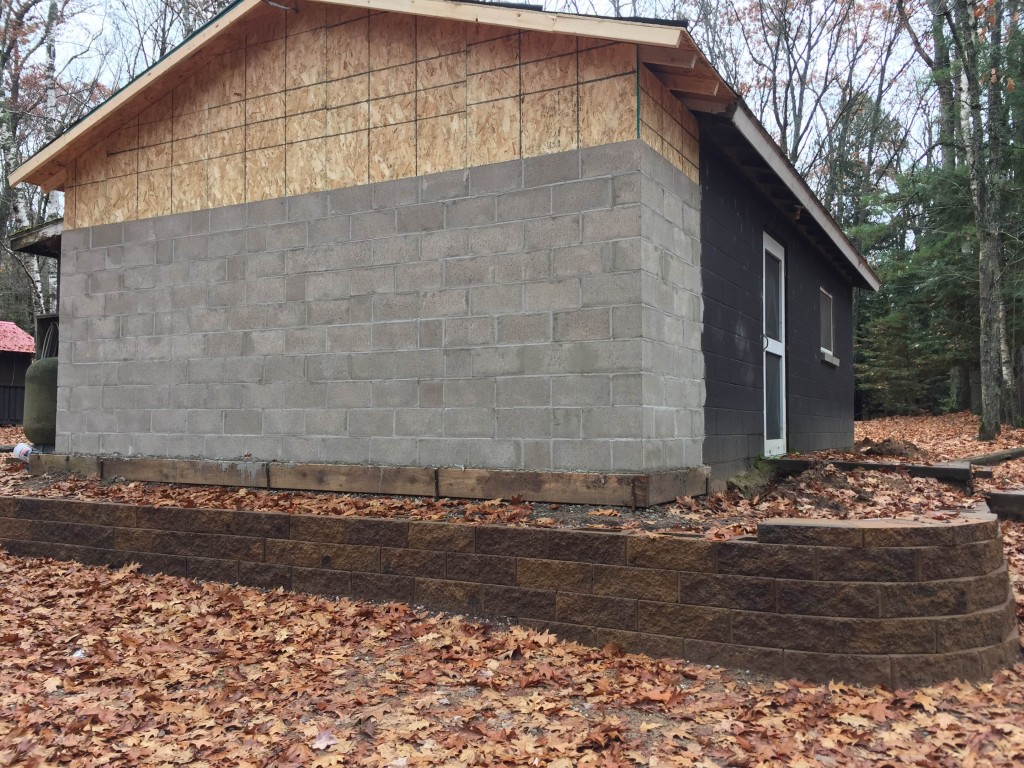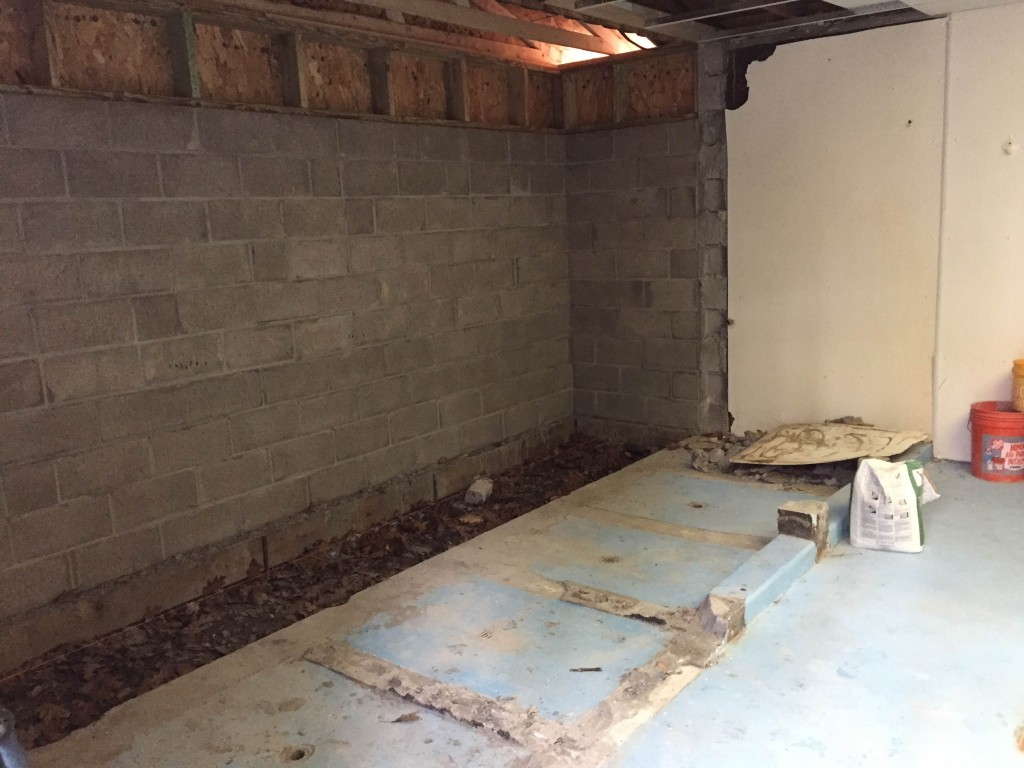 The Upper Bath House is receiving a major renovation, as all of the plumbing needed to be upgraded. So while the plumbing is being redone, we are expanding the size of the Upper Bath House, so though there will now be 5 showers instead of 6, each one will have its own private dressing area, and more space. Now we just need our amazing Deerhorn artists to redo the mural on the outside wall!
Some of our loyal camp families have taken it upon themselves to help organize a fundraising campaign for larger projects for camp. Information about that will follow in the next few weeks. We are so grateful to them, and to all families who continue to help us reach our goal of making Deerhorn even more incredible. Our biggest goal is to build a storm shelter which we will be able to use as a rec room during rainy days, with a building on top that we can also use for rainy day activities and storage in the winter. We also hope to replace the slide with an even better one in the future. Other future projects include an expanded infirmary, resurfacing the Skeeter, and building new forts.
Enrollment from 2014 to 2016 went up 5%.  We have set up recruitment events in Connecticut, Indiana, Colorado, Illinois, Tennessee, Ohio, and Missouri so far.  The pace of enrollment for 2017 is setting records. It is October and we only have 28 spaces left for A session.  We are extremely grateful for the support and loyalty of so many wonderful families!  You have our commitment to keep striving for improvement in everything we do.