It was another beautiful sunny day at camp to kick off our second Father Son camp of the summer. A lot of dads stayed in town last night so they could be here bright and early at 9am to get the party started. This session is such a great mix of new dads, returning dads, and alumni dads who are back at camp for the first time in years. Such a gift for us to be able to watch kids grow up at camp and then bring their own sons back to experience the magic that is Deerhorn!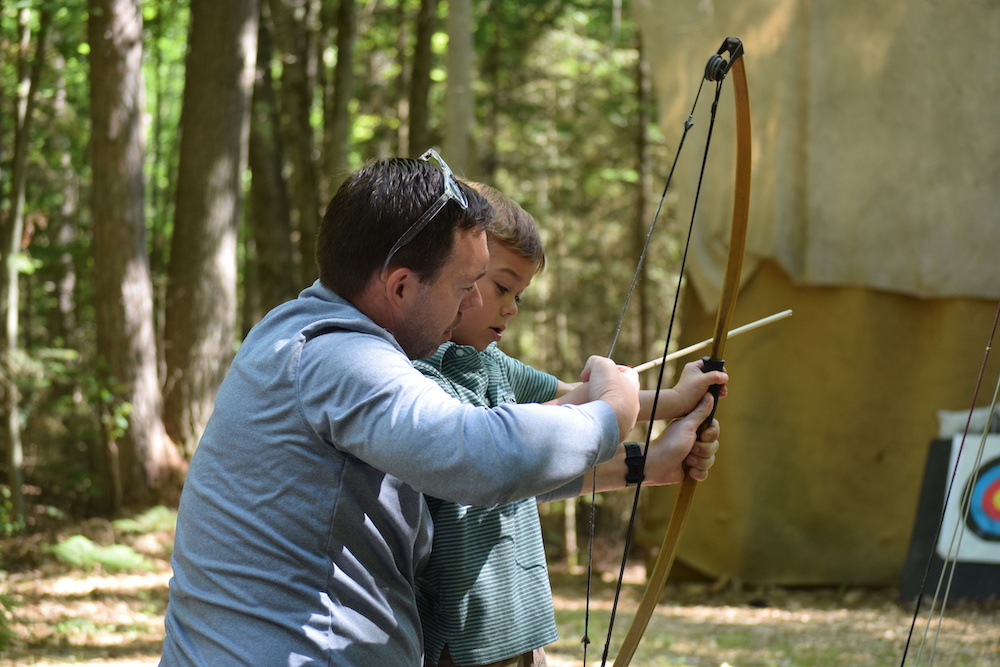 The warm sun brought lots of people down to the waterfront today, but it wasn't the only busy place! Kids and dads had so much fun shooting bows and arrows, going down the slide, launching off the Rave, paddling kayaks, and going on horseback rides. Our Father Son camps are run like a resort, with all of our activities open and staffed and families can choose where they want to spend their time.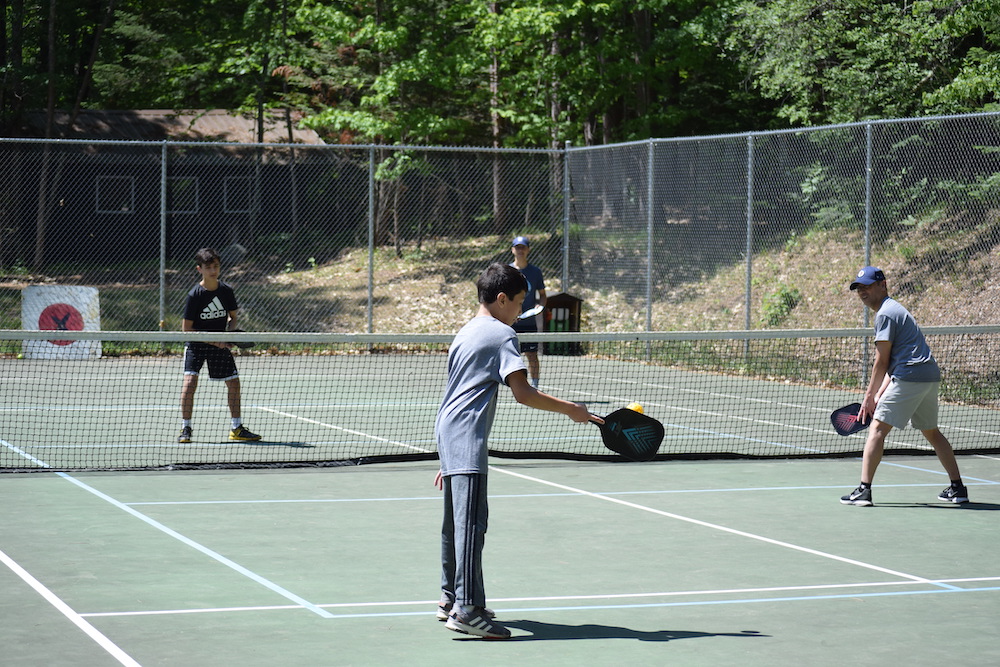 Tonight after dinner, we'll do some team sports like kickball and volleyball, and then finish off this wonderful first day with a Deerhorn campfire. We have lots of dads and sons who play guitar, so we can't wait to hear them! Don't forget that all of our pictures from this summer can be found on our SmugMug site.