It was another beautiful day out on Fourth Lake, bustling with skiers, sailors, and launches off the Rave. The sun shone and the skies were blue and the temperature was a perfect 80 degrees. Breakfast this morning was chicken and waffles, along with bacon and scrambled eggs. Some kids were excited about the chicken tenders for breakfast, while others declared "It's too early for chicken tenders." 😉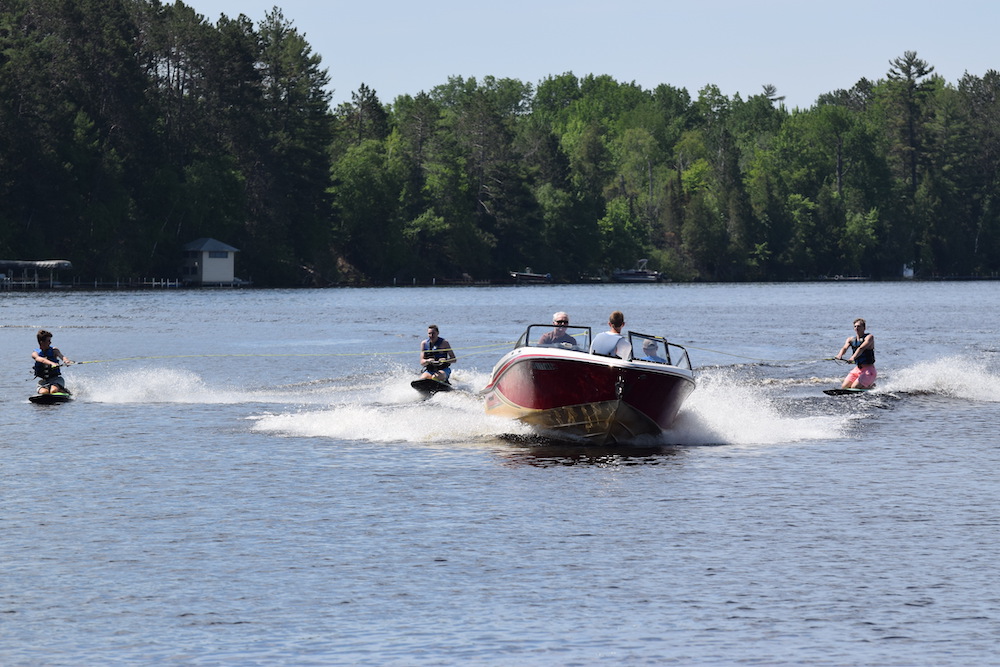 Sports and Games tried to get other games going throughout the day, like ultimate frisbee or soccer, but they kept going back to Sprout Ball on the golf green! It's everybody's favorite game, dodgeball where if you get out, you sit down, but if the person who got you gets out, you're back in! The games go on FOREVER!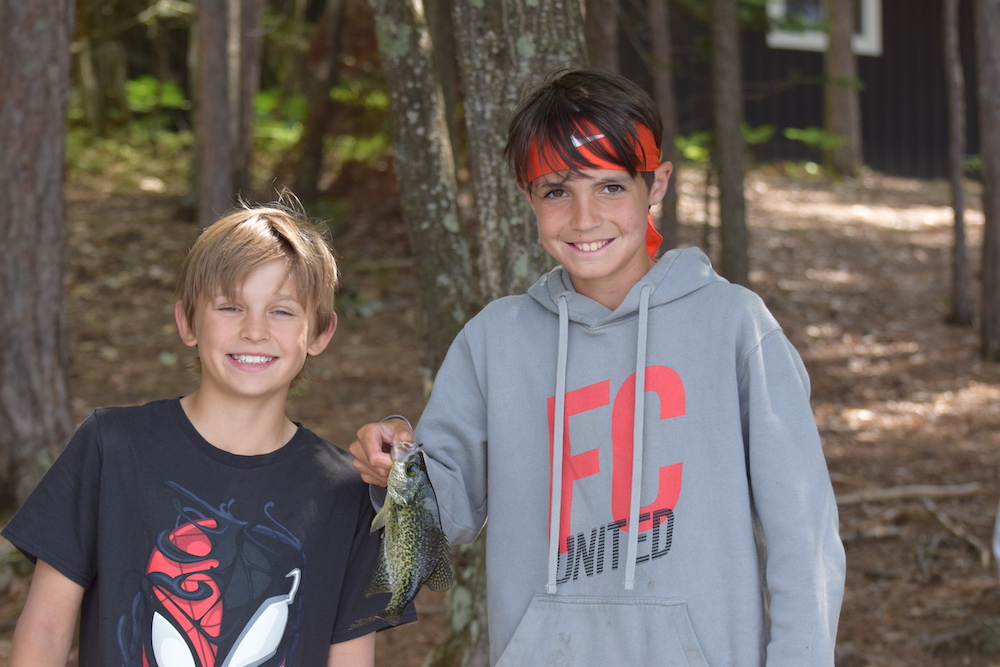 Lunch was burgers and fries and we all chowed down on the delicious watermelon too! The beach was once again the place to be, keeping cool in the lake when the temps got hot.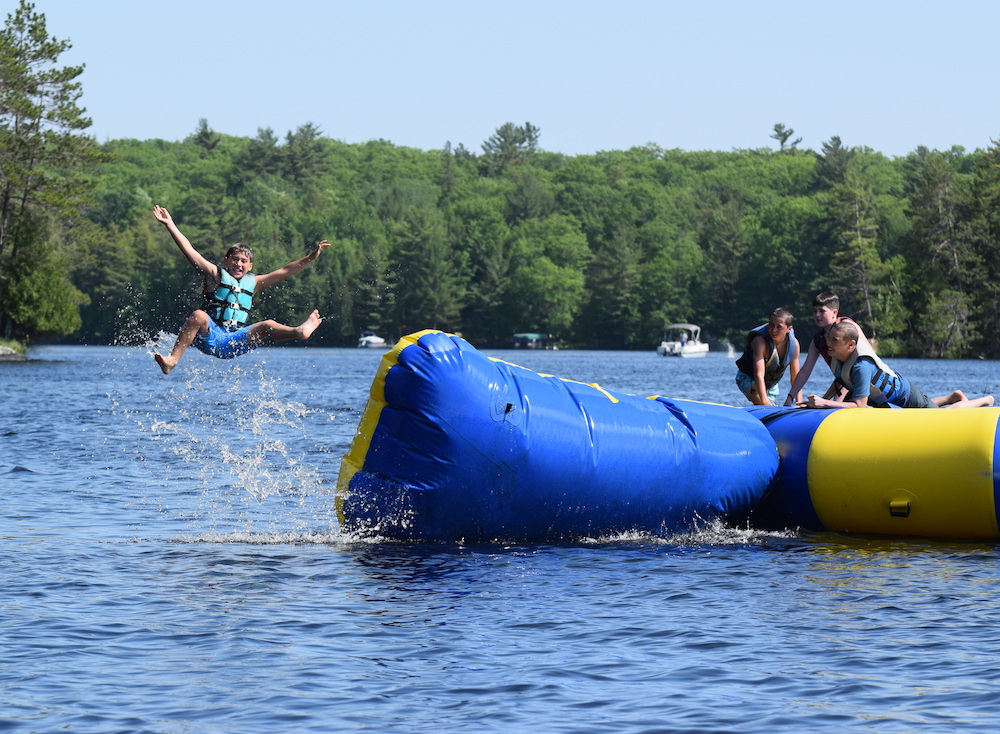 Dinner was beef enchiladas and potatoes, which were both delicious. After dinner, it was time for a game of dads vs sons in Capture the Flag…lots of running and screaming! We love watching families come together to enjoy these four days. We especially enjoy when grandpas join in on the fun. There's nothing better than watching three generations experience Deerhorn together.  And sometimes, even grandpas make new friends at camp!  It just goes to show that there is no upper age limit for the fun you can have at Deerhorn!