So our luck ran out a little on the weather today as we woke up to dark skies and pouring rain…but "Rain by seven, sun by 11." as Big D used to say.  The morning was pretty rainy, so some dads and sons took field trips to play laser tag, see movies, or go bowling.  Back at camp, the craft shop was busy, as was the rifle range.  There were board games going in the dining room, rafter ball in the lodge, and a movie in the counselor room.  Gradually the rain let up and by the afternoon, things were drying out and activities were in full swing.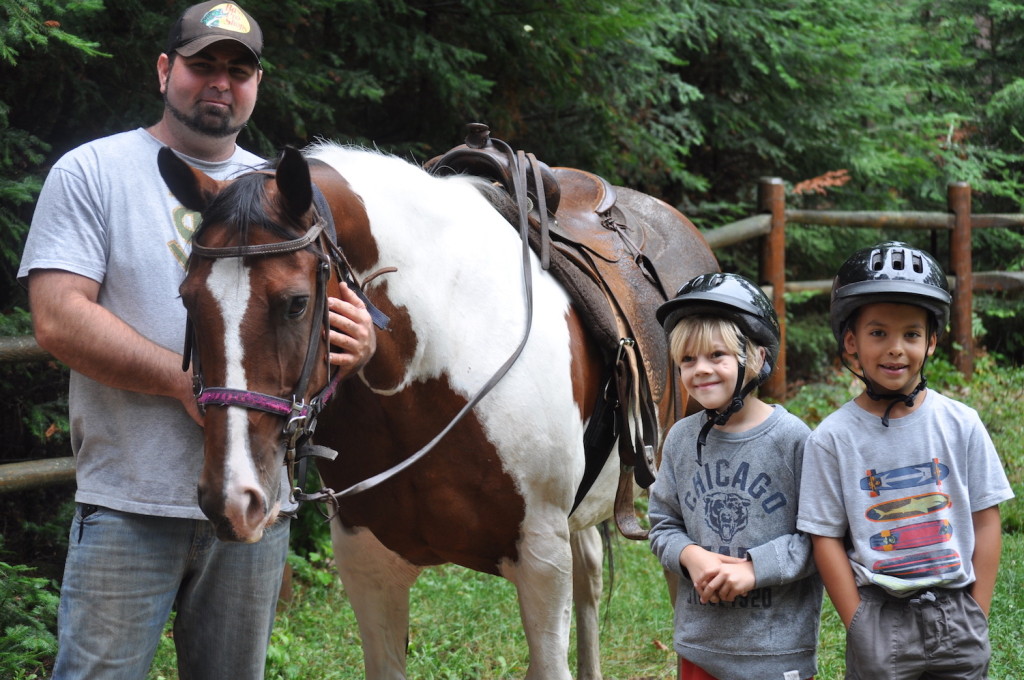 Breakfast this morning was blueberry pancakes, lunch was grilled cheese and tomato soup (perfect for a rainy day!), and dinner was roast beef and mashed potatoes.  The waterfront was a busy place once again, since the water is still nice and warm.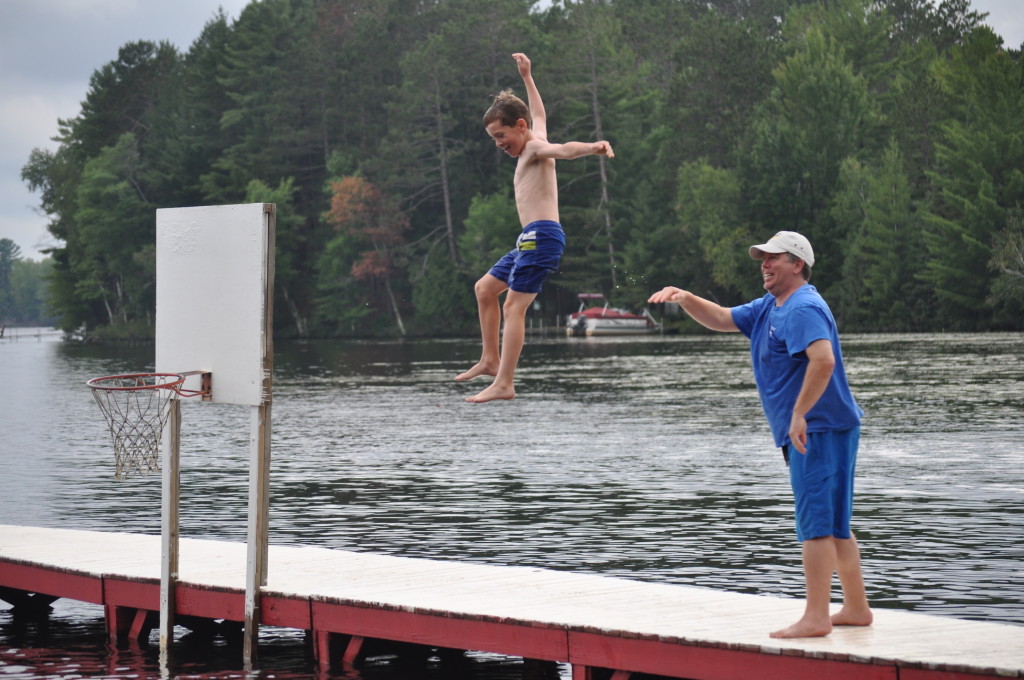 The Rave was full all afternoon, with lots of great launches high into the air.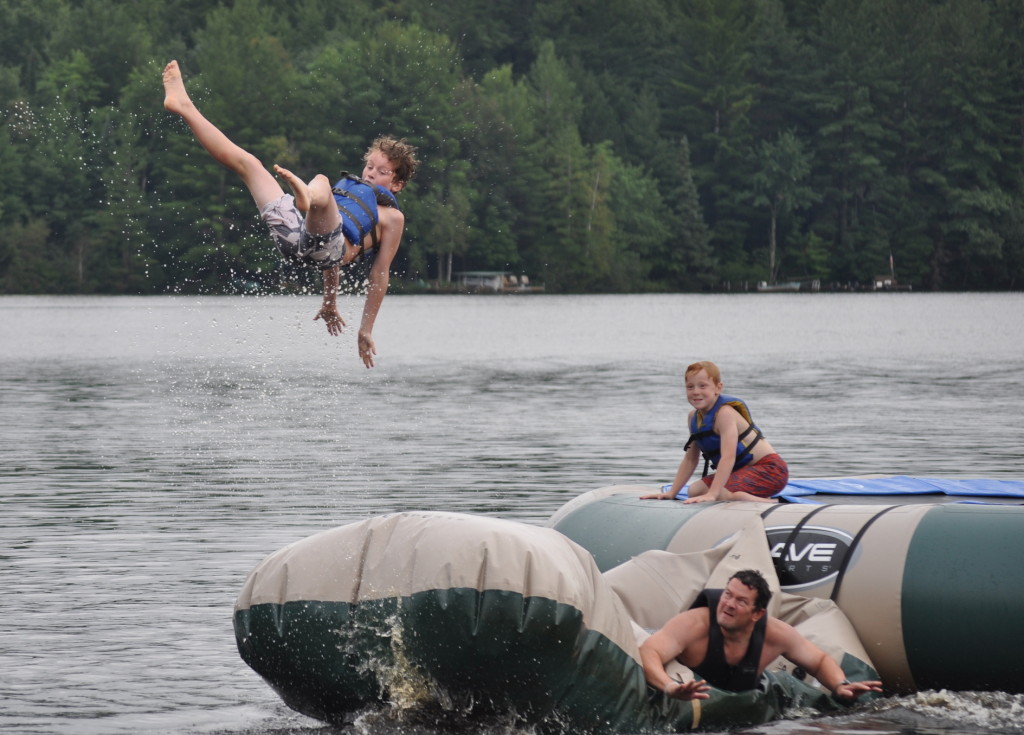 It was another fun, full, action-packed day at camp! After dinner, it was fathers vs sons Capture the Flag, followed by another AMAZING campfire.  We have been so blessed with incredibly talented guitar players, not only our staff, but also including Greg & Cole Smith, Jonathan Sommer & Jackson Parker, Nick Chu and his dad Mike, and Chuck McGovern.  Campfires have been unreal…so much talent!