So we might have gotten a little rain at Deerhorn today. 🙂 We are located on a chain of lakes, called the Moen Lake Chain, and we are Fourth Lake out of five. There was so much rain today that we joked that Sixth Lake had formed down by the beach, and our waterfront staff took to kayaking and fishing in "Sixth Lake." It's never a dull moment around here, and the rain can't stop the fun at Deerhorn. We put our new rec hall to good use today, with a made up game called "Hall Ball" that campers invented, and lots of card games, ping pong, foosball, and darts upstairs.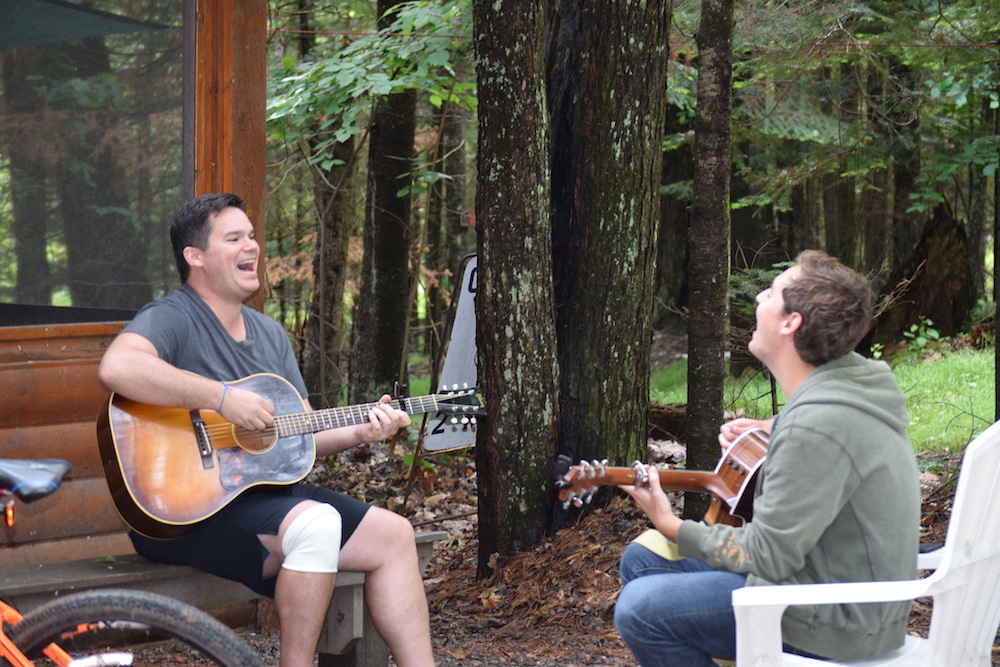 Finally, around 2:00, the rain stopped and the sun came out. (For a couple of hours) Everyone headed outside to play tennis, shoot bows and arrows, and play down at the beach. Unfortunately, the rain came back, but we can still do an indoor campfire tonight in the lodge, and it looks like tomorrow's weather will be better.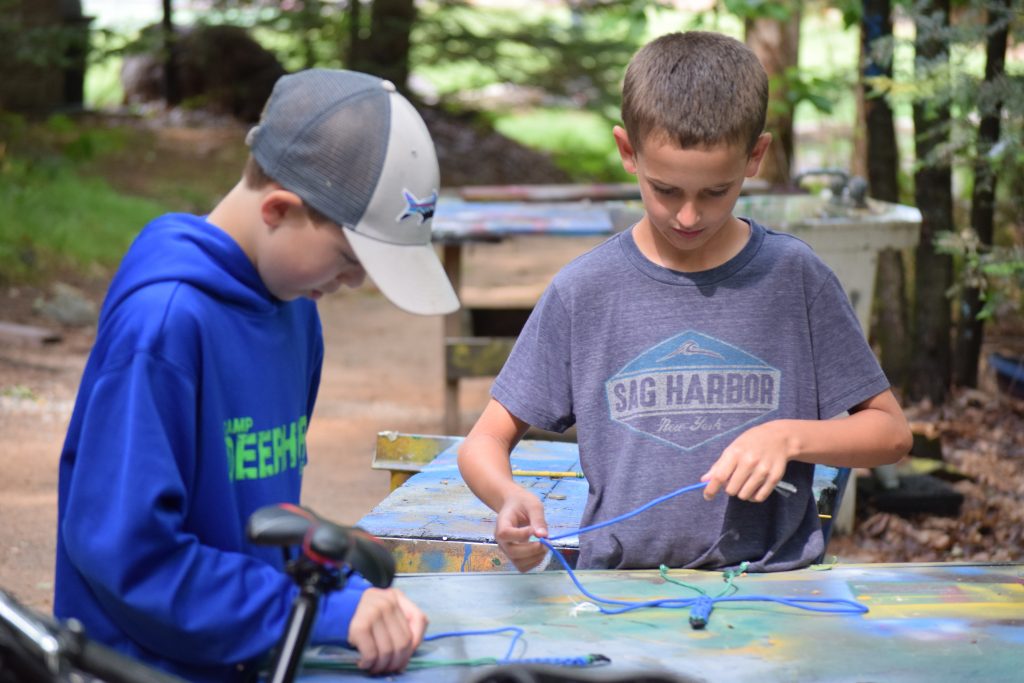 Breakfast this morning was scrambled eggs, bacon, and hash browns, lunch was a taco bar with chips and homemade salsa, and we've all been looking forward to dinner. Many thanks to Brendan Carroll for supplying Giordano's Pizza for dinner tonight!!