What a day! This kind of weather makes good photos easy! Smiles, sunshine, blue skies…it doesn't get any better! We had a line of cars down Deerhorn Road this morning at 9am, just bursting with kids ready to get this party started! We love reuniting with so many great friends, but also welcoming new families to Deerhorn. It's a great mix of both. It's also so fun to watch veteran Deerhorn families sharing camp with family and friends who haven't been here before. So great.
The waterslide was tested time and again by excited kids, and given two thumbs up! So many smiles and giggles as they splashed down into the water. The waterfront was definitely the place to be today. With all the sunshine, the water is starting to warm back up again, and the Rave was full all day.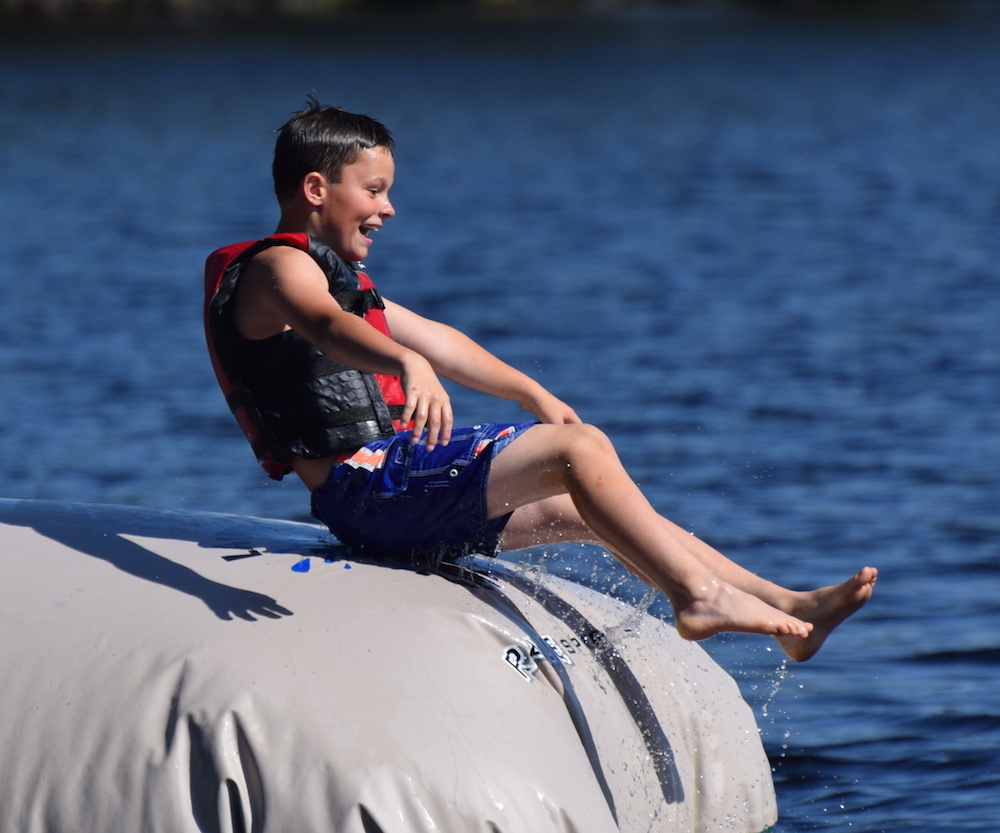 Breakfast this morning was waffles and sausage, lunch was chicken caesar pita and amazing homemade potato soup, and dinner is scheduled to be meatloaf and mashed potatoes. After dinner we will have a meeting to introduce the staff, then have some team sports going before settling down for our first campfire of this session. Photos from today will be posted on our Shutterfly site tonight.  It was another incredible day at Deerhorn!