It was another crazy busy day at Deerhorn! The Lake Superior Trip had an amazing time, even though they had some rain yesterday that changed their plans a little. They spent some time at an indoor pool at a hotel until the rain cleared, and then they headed to Madeline Island as planned.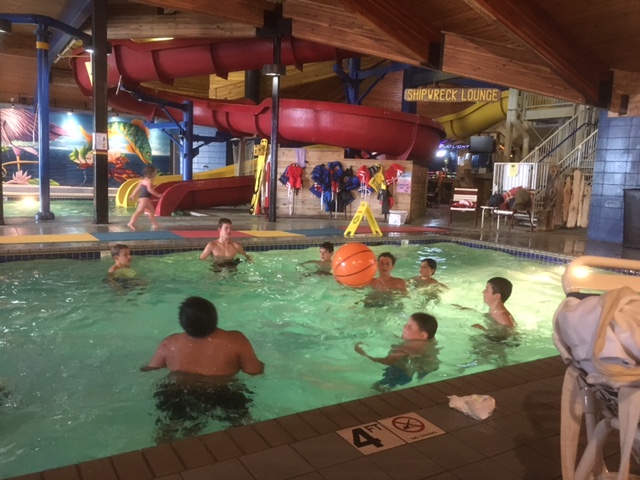 They got to swim for awhile in Lake Superior yesterday, and the rain held off for the rest of the trip. This morning they woke up and went berry picking…they picked 64 pounds of raspberries to bring home! Other highlights of today's expedition included hiking at Copper Falls State Park and going to the Wildwood Zoo in Minocqua.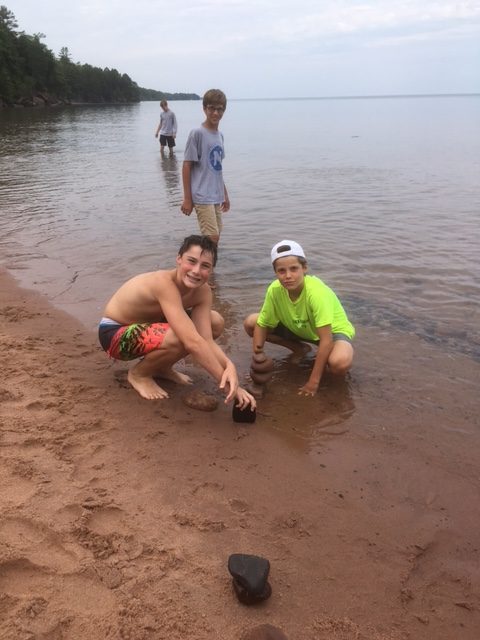 Back at camp, we had a really fun day! "Best day of the whole summer!" according to campers and staff. Breakfast was cinnamon rolls, lunch was BLT's, and dinner was tortellini. This morning we slept in an hour and had two activity periods in our temporary groups, including Sports and Games and sailing, among others. Then this afternoon was the Deerhorn Carnival! There were some activities where you could earn tickets, like darts, Spikeball, bozo buckets, and many others. Then there were other activities where you could use your tickets, like trips to the Rave, a dunk tank for the counselors, and a giant slip & slide. There was also a concession stand in the office with food and drinks where you could use your tickets. It was an awesome afternoon!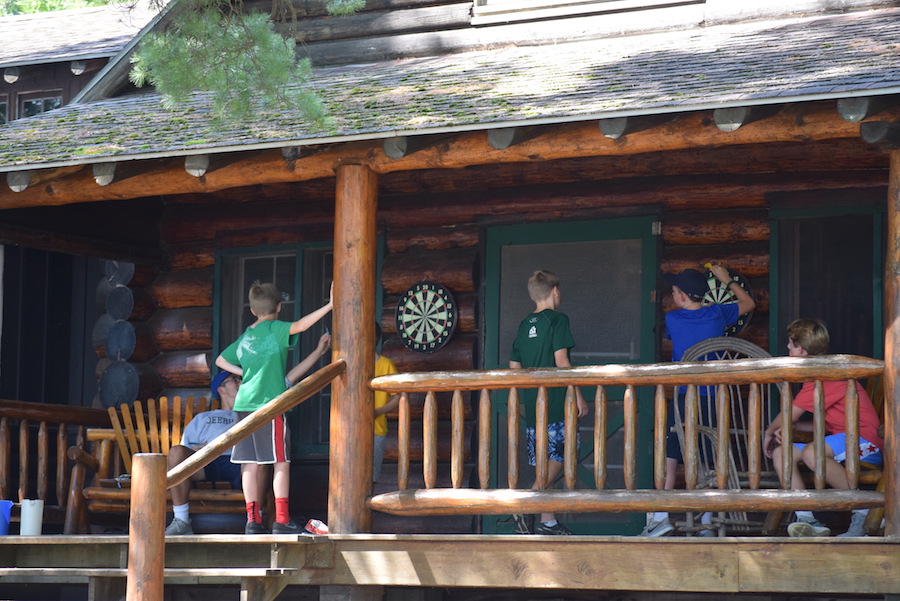 Voyagers are super busy making final preparations for their trip. This afternoon was food packing in the lodge and then they learned how to use their camp stoves. I spent the morning at Wal-Mart with help from Bryan loading three carts full of food for 19 people for 8 days! Although food packing day is definitely the busiest of my summer, it was a true joy to get to hang out with the Voyagers this afternoon.