There is so much going on at Deerhorn this week. Every week is busy, but this week is probably the craziest of our summer! The Lake Superior Trip left this morning with 32 kids. They headed to Minocqua for breakfast at Paul Bunyan's, then drove up to Bayfield to get settled in at the campground. They took the ferry across to Madeline Island for an afternoon of swimming and beach games before heading back to the campground for the night. Kids were super excited to go.
Back at camp, kids were put in temporary activity groups and had a morning of activities, including Sports and Games playing Gasebolf on the baseball field. It's a game where you tee off on home plate with a tennis ball and golf club, then run around the bases backwards. Other activities included sailing, archery, and riflery.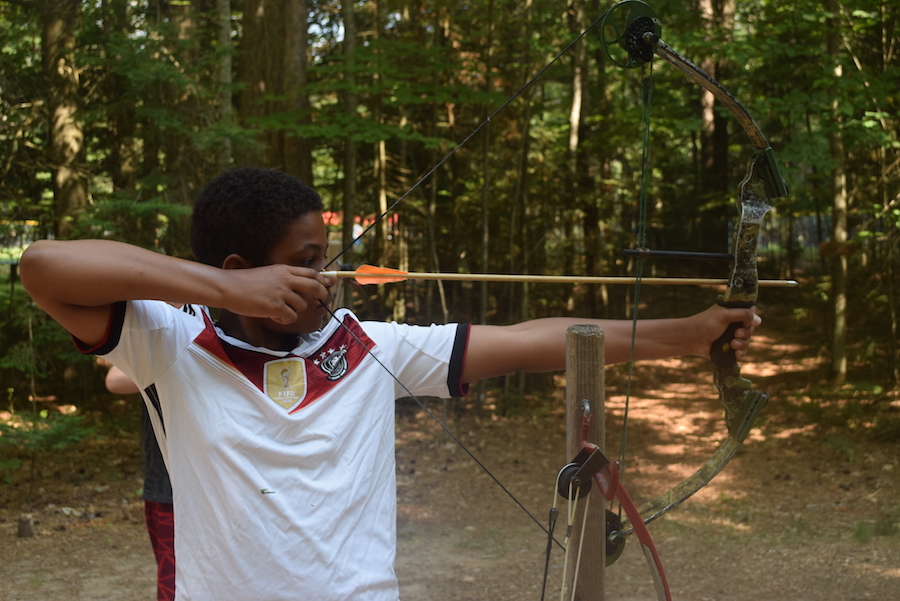 This afternoon we drew names out of a hat after lunch for a free day afternoon. First choice was definitely heading to the Birchwood for food and games. Kids also could choose waterfront activities, a kayak to Mosquito Island, or golf green games like badminton or croquet.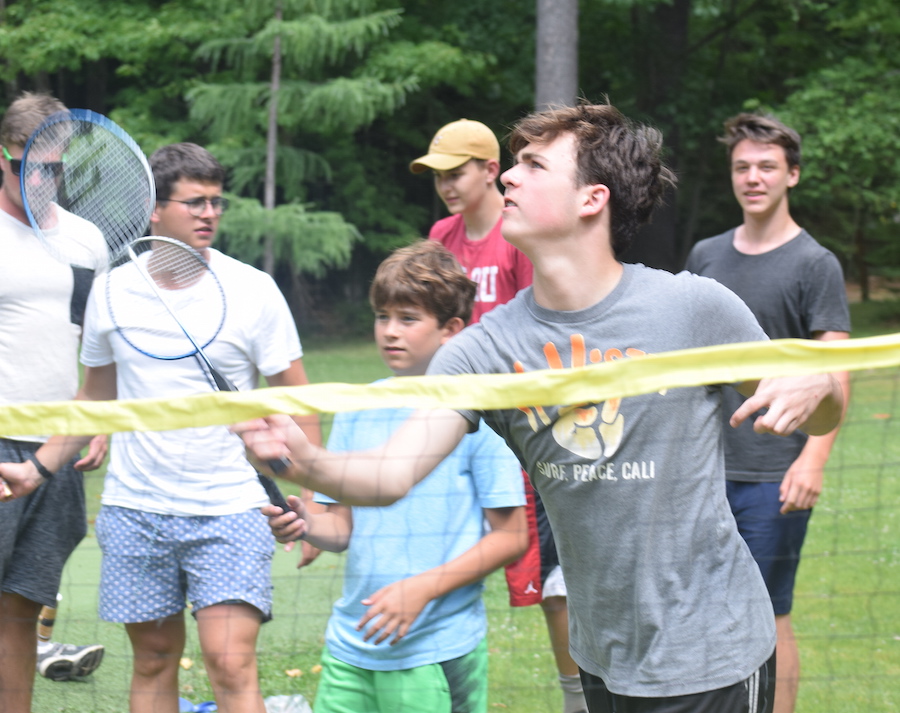 Sometimes it's nice to have a break from the regular routine! Breakfast this morning was biscuits and gravy, lunch was pizza fries, and dinner is baked chicken. After dinner, campers will play some team sports like World Cup and baseball with their temporary activity groups.
The Voyagers had a meeting at rest hour to learn how to set up their tents. They are super excited to be finally heading out on their trip on Friday, but there's a lot to do before then!