Sundays look a little different at Camp Deerhorn. For starters, we get to sleep in an hour, with the bell ringing at 8:15 and breakfast at 9. After breakfast, kids enjoy some rare free time around camp. There were lots of kids playing tennis, gaga ball, and knockout on the lower basketball court. We have a Words of Wisdom at noon, where one of our staff gives a talk about something that's been important in their life. Taylor gave the talk today and focused on the lessons in Dr Seuss's "Oh the Places You'll Go."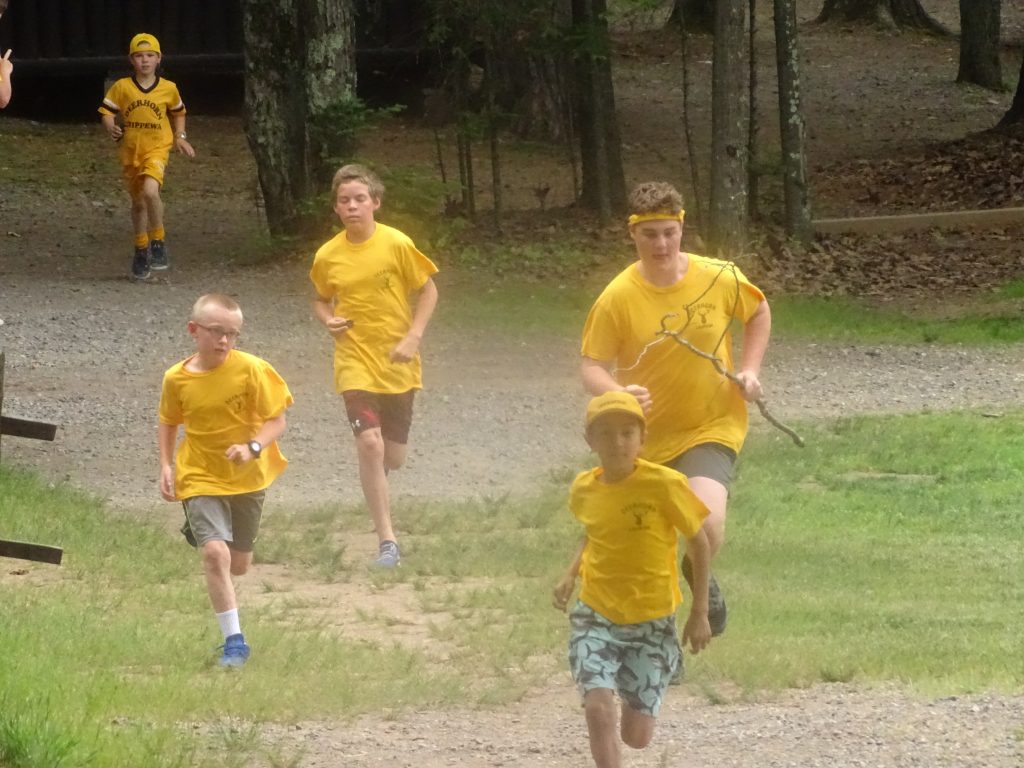 After BLT sandwiches for lunch, and a rest hour prepping for the big Sunday event, it was time for the 2019 Treasure Hunt. It was our first Sunday event of the summer, and we were afraid that it would get rained out, but it was only a light sprinkle off and on throughout the day. The Apache took first place, followed by the Iroquois, Navajo, and Chippewa.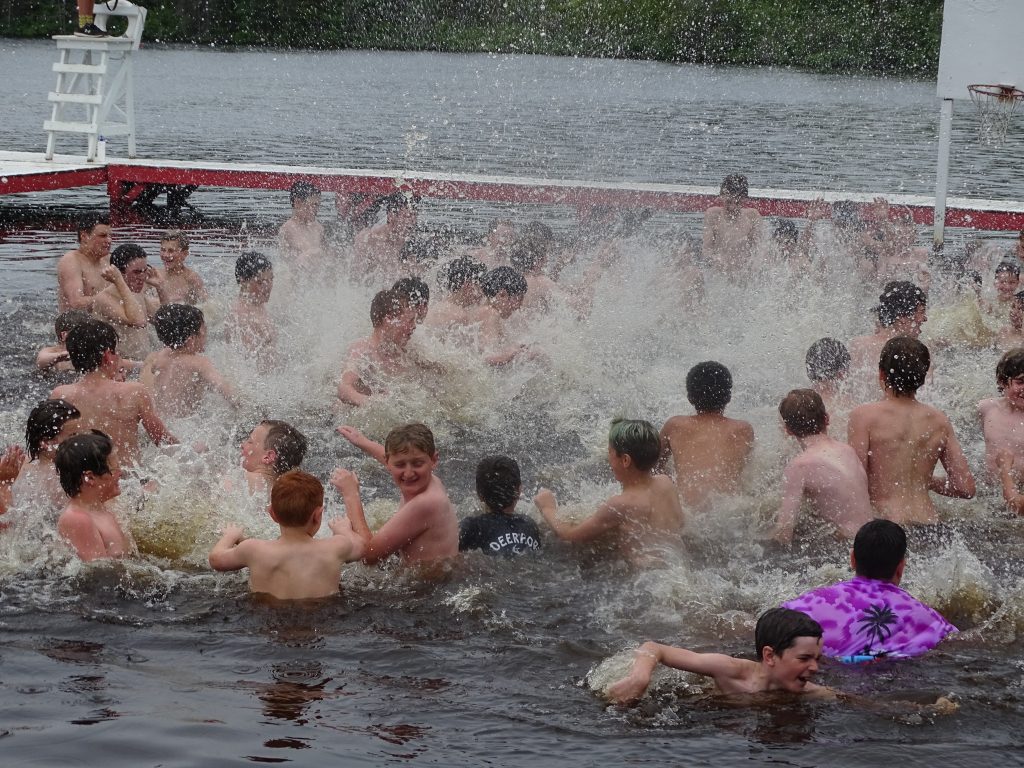 At 6, we enjoyed a picnic supper on the beach of chicken drumsticks, mac and cheese, and ice cream sandwiches for dessert. After dinner, kids gathered with their koogees for an hour of koogee time, just spending time together doing something fun. We'll end this great day with our first campfire of A session. While the weather wasn't perfect, we are grateful that most of our day went on without interruption!