Today was one of those days at camp when you look out at the sparkling lake, the sun shining in the blue sky, and the breeze blowing and you think, "I am so lucky to be here." We couldn't have asked for better weather to start C session. When we woke up this morning, it was still raining, as it had most of the night, but by breakfast, the rain had stopped and by 9 the sun was shining in a clear sky.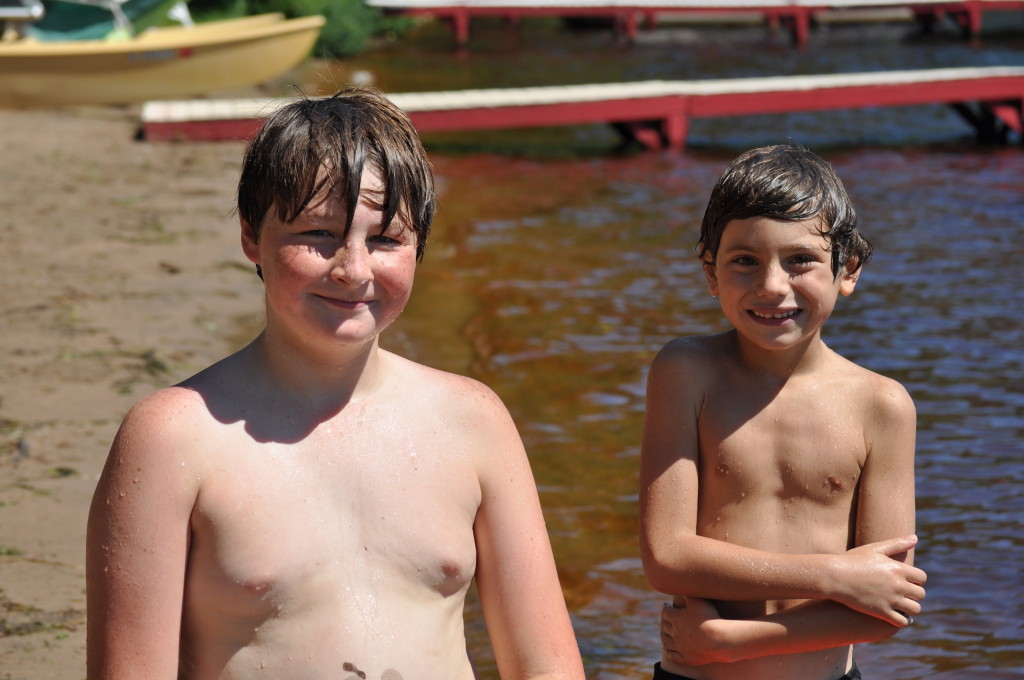 Kids who stayed over from B session and kids who arrived at camp today by car were put into activity groups by age and did activities in the morning like sprout ball and tennis.  This afternoon, however, everyone wanted to be on the waterfront, so we made sure that everyone had one period of water basketball…which, as you can tell from the pictures on our Shutterfly site, usually turns into water wrestling. Boys.
The buses arrived around 3:15 with 50 or so campers, and camp was in full swing.  Kids ran to greet the buses, excited to see friends they hadn't seen since last summer. Most of the kids at this session have been to camp before, but they always do a great job at including new campers.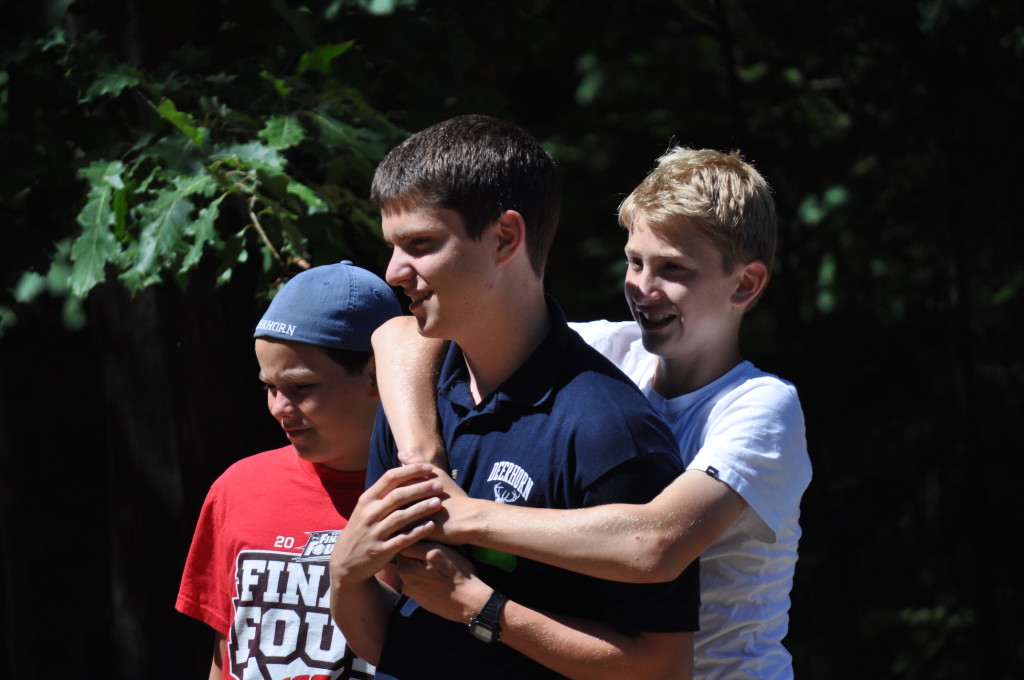 After kids got settled in their koogees, they all headed down to take their swim tests at the beach. At 4:30, we had a meeting to introduce the staff, and then had some activities going until dinner.  After dinner, there was koogee competition with sports like street hockey and dodgeball.  Breakfast was bagels, lunch was mac & cheese, and dinner was spaghetti and meatballs.  We were blessed with incredible weather all day and it was a glorious beginning to what promises to be a great session.