The sun is shining again today as kids head off into their first activities of this session. It was pancakes for breakfast, turkey burgers for lunch, and we're having tacos for dinner.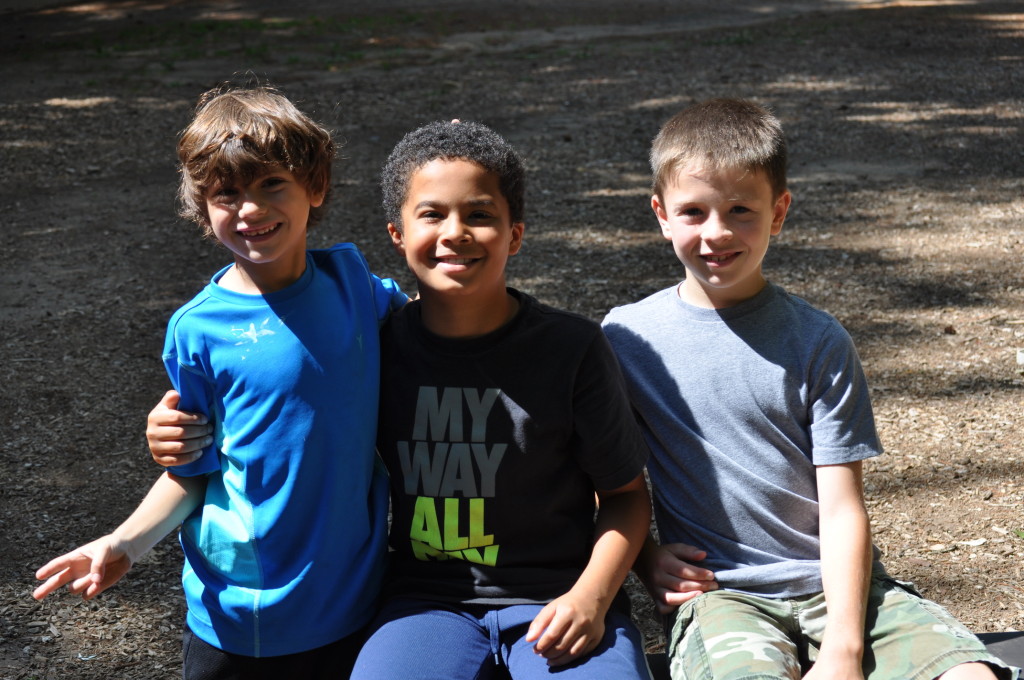 Sports and Games is playing World Cup Soccer on the soccer field. After breakfast, kids cleaned up their koogees and then met to find out what activity groups they were in.  They spend a little while in each activity learning the rules and expectations, and then get busy having fun!
The 40 kids who stayed over from B session are spending the day at the waterpark, The Grand Lodge at Stoney Creek, in Wausau.  Their send off this morning, however, did not go according to plan. I had made the mistake of putting the wrong date on the bus schedule, so there was no bus this morning…and I felt horrible to have been the one to cause the disappointment. But what happened next made me smile. I told them that there was no bus coming, but that the bus company was going to try to find someone last minute and would call me back soon. Cheers and chants broke out, and while I waited to hear back from the bus company, those 40 kids formed a prayer circle outside and did their own version of chants and prayers to the waterpark gods so they could go to to the waterpark. So hilarious to watch. And sure enough, the bus company came through and someone was able to come pick them up. The amazing thing was that those kids were not focused on the fact that they were leaving over an hour late, but that the problem had been solved and they would still get to go.
At Deerhorn, we focus a lot on improvement in activities, and we talk a lot about learning from our mistakes and doing better next time.  And I will be the first to tell you that I learn a lot around here every summer.  This morning taught me a lot of things.
1. It's not easy to admit, especially as an adult, that you have made a mistake…but it's important.  Too often we want to seem like we always know what we're doing and we are embarrassed and want to cover up our mistakes.  But those kids this morning watched me admit my mistake and try to fix it, and they learn that it's ok to make mistakes, it's what you do after that matters.
2. Being an optimist, not a pessimist– Those kids were so excited that it worked out for them to go and instead of dwelling on lost time, they focused on how much fun they could fit into their time at the waterpark.
3. Grace-There are many times in our lives when others make mistakes that impact us as well…whether it's the driver that cuts you off or the package service that doesn't deliver your package on time, or the doctor that is running late.  The bus driver had every right to be frustrated with us for calling at the last minute. But he was kind and generous and we thanked him profusely.  Experiences like this morning help me to remember that, when those frustrating things happen, we don't always know the whole story. And what a beautiful world it would be if we all showed each other a little more grace.