We like to say it doesn't rain at Camp Deerhorn, but we also want to live the Creed and Speak the Truth. 😉 The day dawned cool and cloudy, and it rained all morning at camp. By early afternoon, however, the rain had stopped and it warmed up just a little. During these rainy days, we are even more grateful for our new Deerhorn Hall, with space downstairs for games like scooter hockey, and lots of fun things to do upstairs, like ping pong, darts, air hockey, and foosball.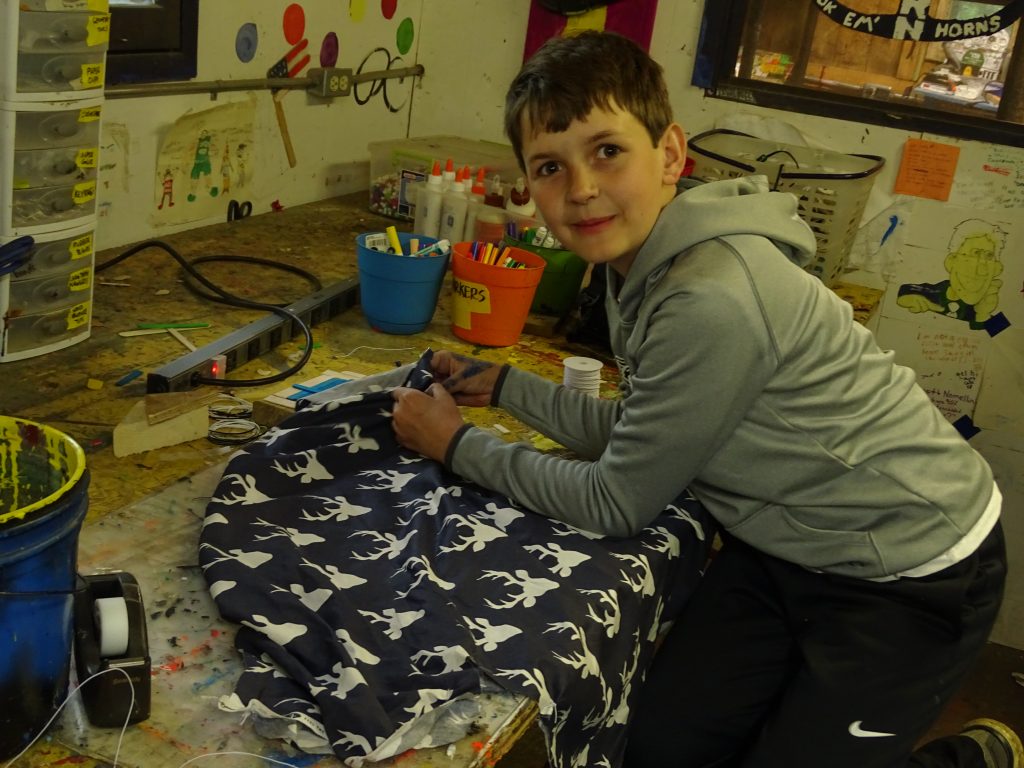 The craft shop is always busy during rainy days as well, with dads and campers getting creative and making all kinds of great projects. We had a movie going in the basement, and rafter ball in the lodge. Riflery is able to continue through the rain as well, as long as it's not thundering and lightning. Some families ventured into town to eat lunch as well as some bowling or a movie.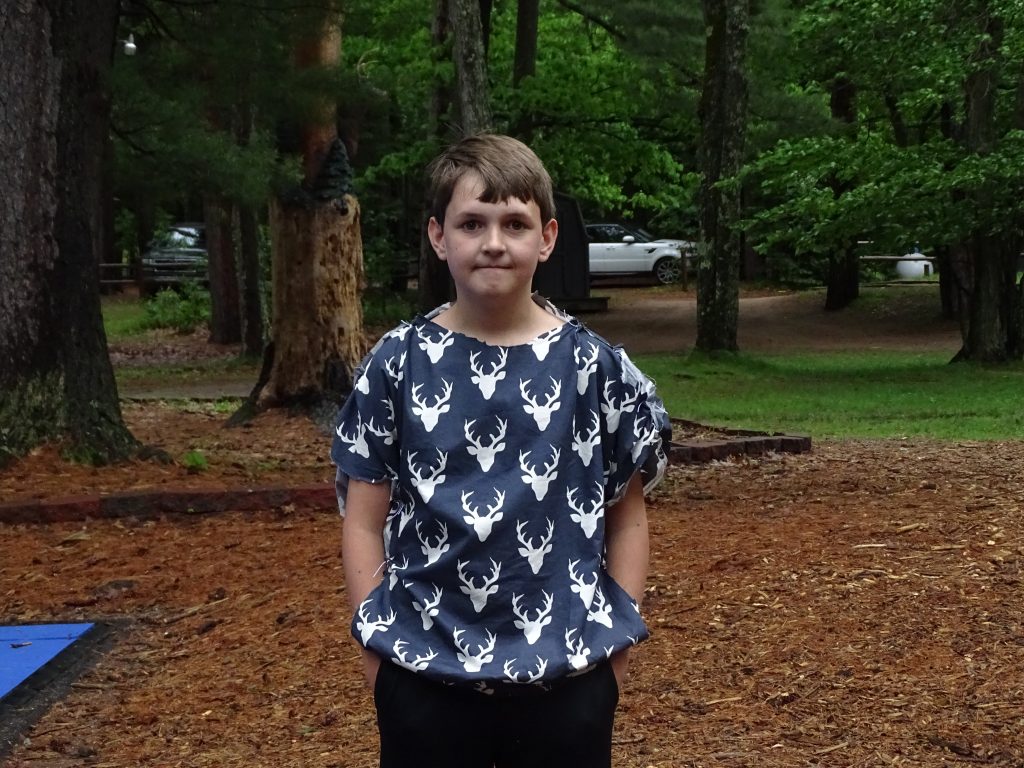 Once the rain stopped this afternoon, other activities like archery were able to open back up again, and horseback riding got a couple of rides in as well. Breakfast this morning was waffles and ham, while lunch was tacos. We are all so excited for dinner, as Brendan Carroll is once again generously donating Giordano's pizza for dinner for everyone. No one is missing this dinner tonight! After dinner we will do Capture the Flag if the rain holds off, and we'll finish the day with a campfire, in the lodge if necessary. The rain might have slowed things down a little bit, but it can't stop the fun! All photos of the fun so far can be found on our Shutterfly site!