After yesterday's weather, we were all thrilled to wake up this morning to sunshine and blue skies. It was a cool start to the day, but it quickly warmed up this afternoon and the waterfront was once again hopping. Sailing, skiing, Rave, waterslide, kayaks…all were busy all afternoon.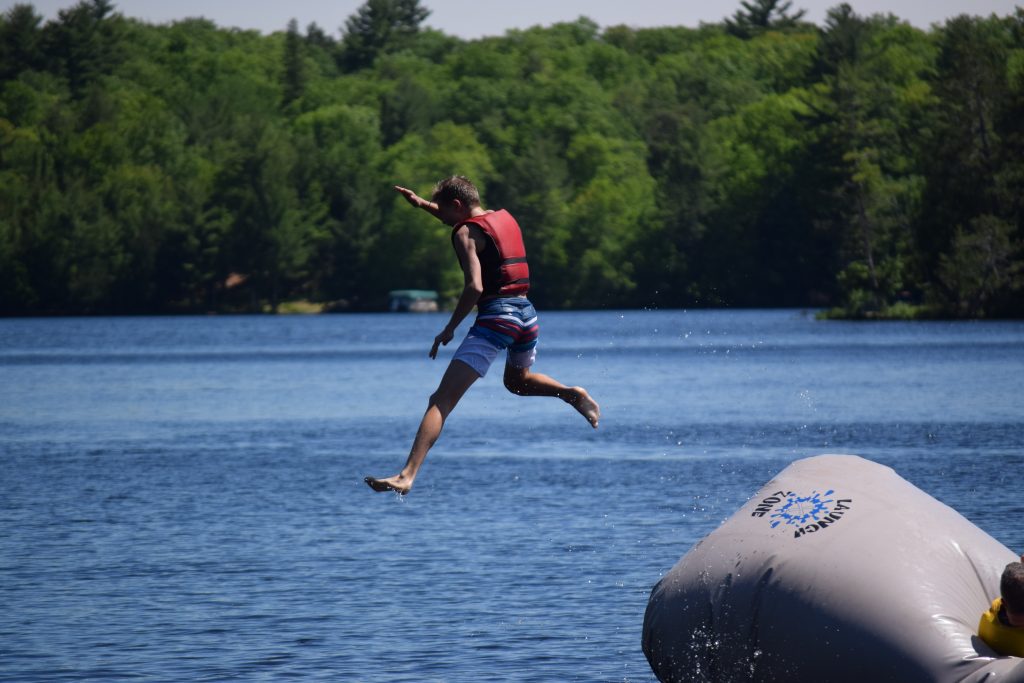 Today was also our guided fishing day for this session. We had four great guides who took out our fathers and sons for hour long sessions to try to catch the big one. No one landed a musky, but there were some bluegill caught and everyone had a great time. Breakfast this morning was a casserole with eggs, potatoes, and sausage. Lunch was pulled pork and potato wedges. And we all have been anticipating dinner tonight as David Flom has once again generously donated (and grilled) steaks from Chicago Cut. What an incredible treat. Thank you, David!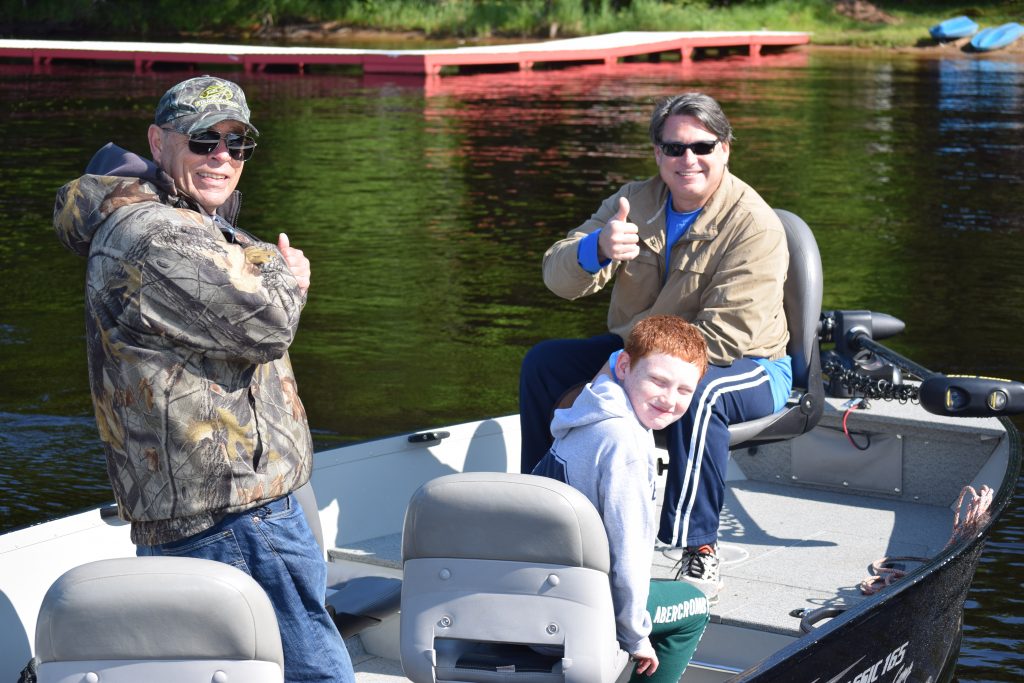 We will start dinner a little early as we'll do a closing banquet before enjoying the steaks. After dinner, it's time for fathers vs sons vs staff in our favorite game of Scalp on the soccer field.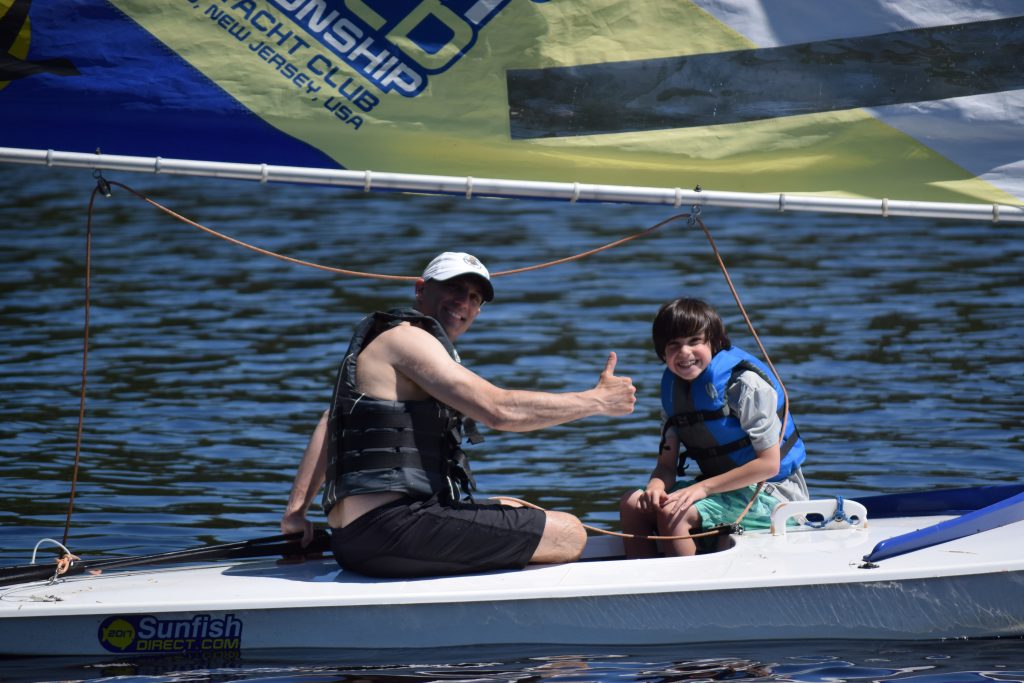 We'll close this glorious day with another incredible campfire. We are blown away by the talent at these campfires, including the Turner brothers and their Uncle Dan, the legendary Polly and his son Alex, and even a few surprise performances from dads like Bob Zagotta. It has been an amazing Father Son 2 session, and we are so glad all of these dads and sons could join us! Don't forget to check out all of the photos from this session on our Shutterfly site.