The Lake Superior Trip left this morning before breakfast with 32 kids, heading north and making some fun stops along the way. They stopped and had breakfast at Paul Bunyan's in Minocqua before going to the Wildwood Zoo. Their final destination was Bayfield, Wisconsin, where they took a ferry across to Madeline Island to swim in Lake Superior for the afternoon. Afterward, they took the ferry back to the mainland to camp out overnight.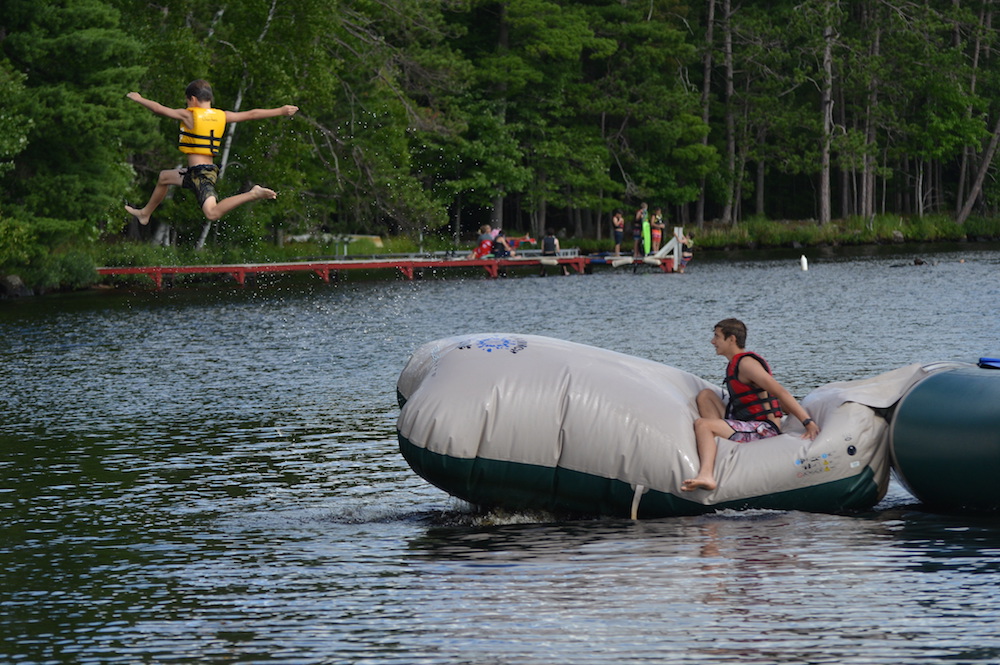 Back here at camp, there was LOTS of fun to be had! The 99 kids who stayed back at camp were put in temporary activity groups and did a modified schedule of activities this morning. After lunch, we did a lottery for free day picks for the afternoon. We had two longer periods of activities, and campers could choose between Sports and Games, Golf Green Games, like bocce, bags, and ladder ball, waterfront, and skiing. The choice that got the rave reviews, however, was Bubble Soccer.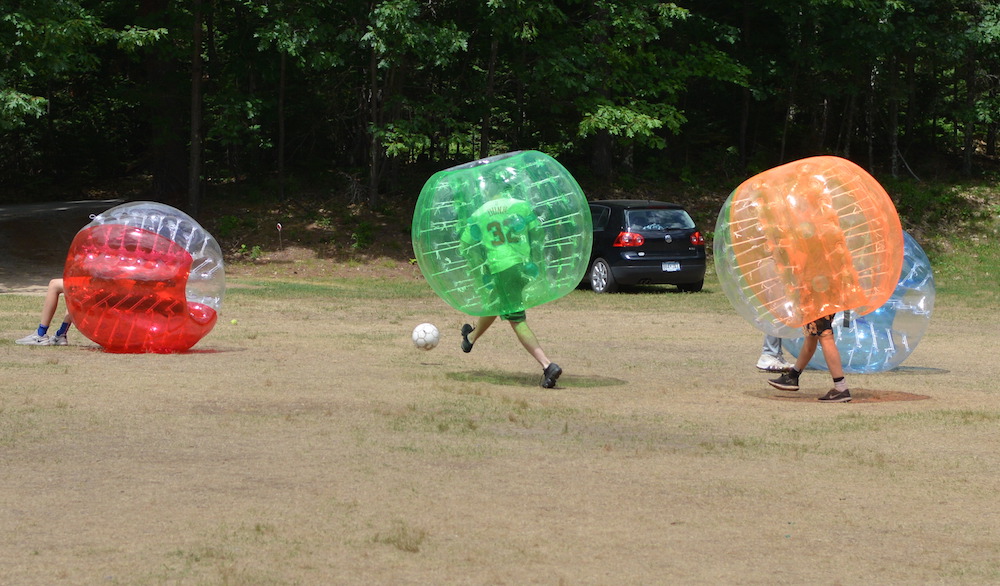 Kids who chose that activity spent the period running around inside giant balls. And you know boys…what was supposed to be a game soccer quickly became "Let's run into each other." Whatever the game was they ended up playing, there were lots of happy kids talking about how much fun they had that afternoon. They said the bubble balls were awesome!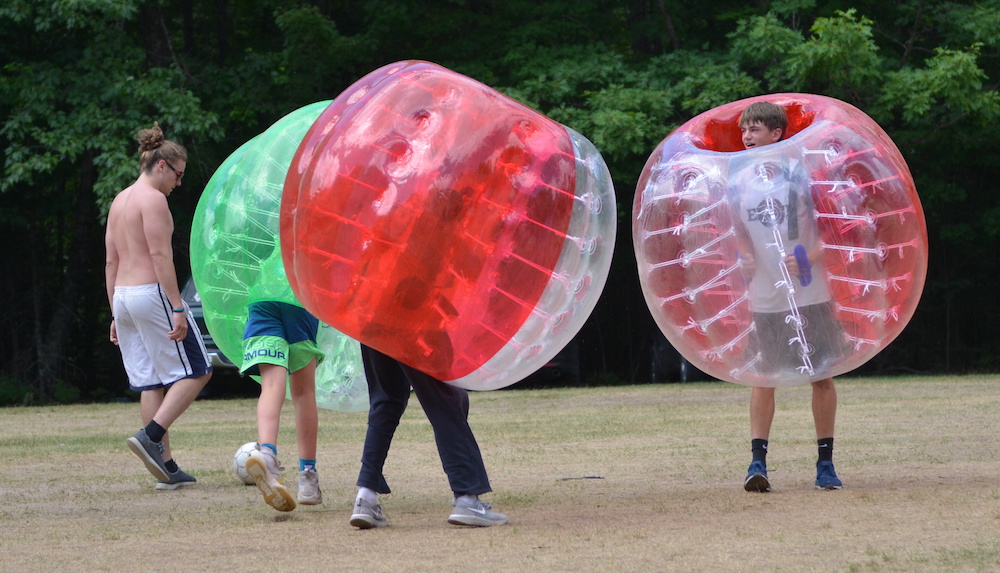 Breakfast this morning was french toast and bacon, lunch was sloppy joes, and dinner was pork chops and brussels sprouts. After dinner, kids played a game of all camp Civil War. It's always fun, especially during our longer 3 week session, to have a break from routine and do something a little different. We may not have gone on the Lake Superior trip, but we sure had a blast here at camp!