The Lake Superior Trip arrived back just before dinner, full of stories of their fun adventure. They went berry picking and hiking at Copper Falls State Park. That trip is always a good time.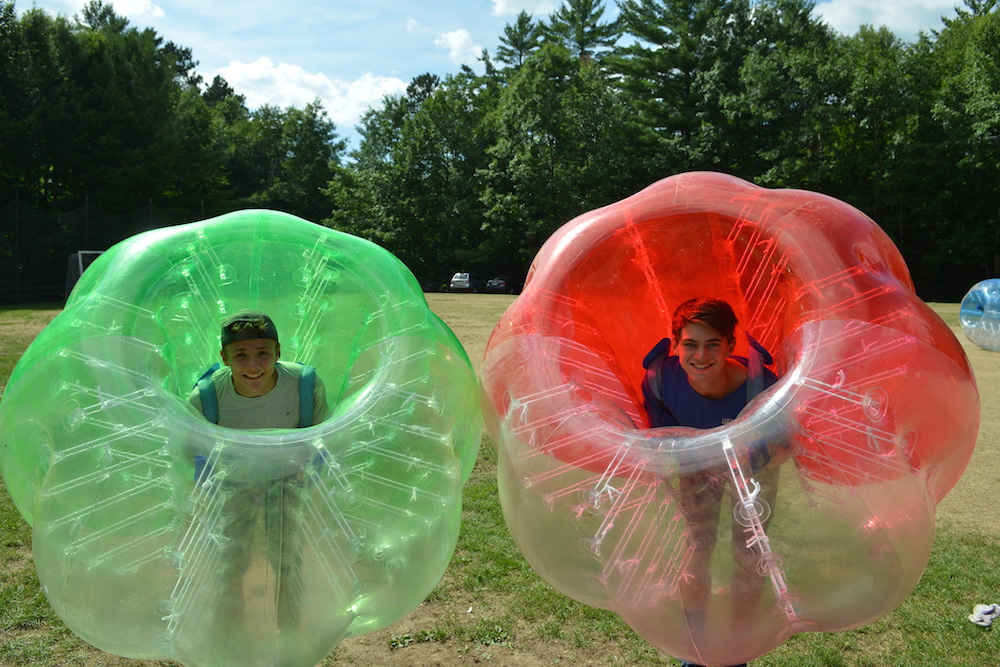 Back at camp, we had a pretty awesome day too. This morning, we slept in an hour and had breakfast at 9. Kids had two activity periods this morning before lunch. But it was this afternoon that was the most fun. We had a carnival at camp all afternoon, where kids could earn tickets playing certain games and then use the tickets to do fun things like a bungee trampoline, slip and slide, and bubble soccer.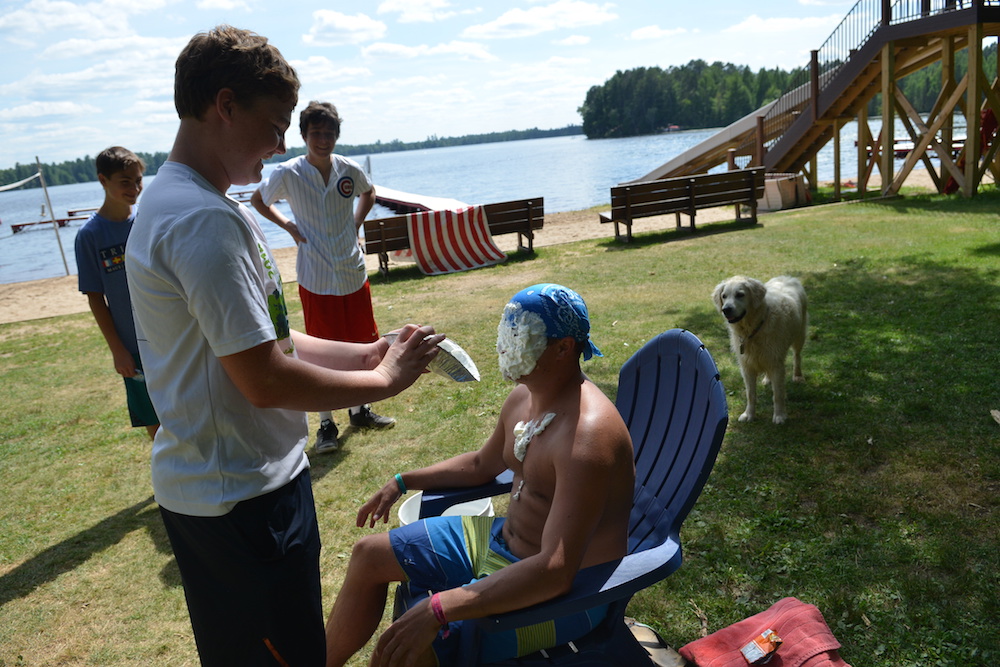 You could also use your tickets to pie Brandon in the face with whip cream, although some kids, like Leo, wanted to get pied themselves! There was also a snack bar in the office where kids could use tickets to buy food.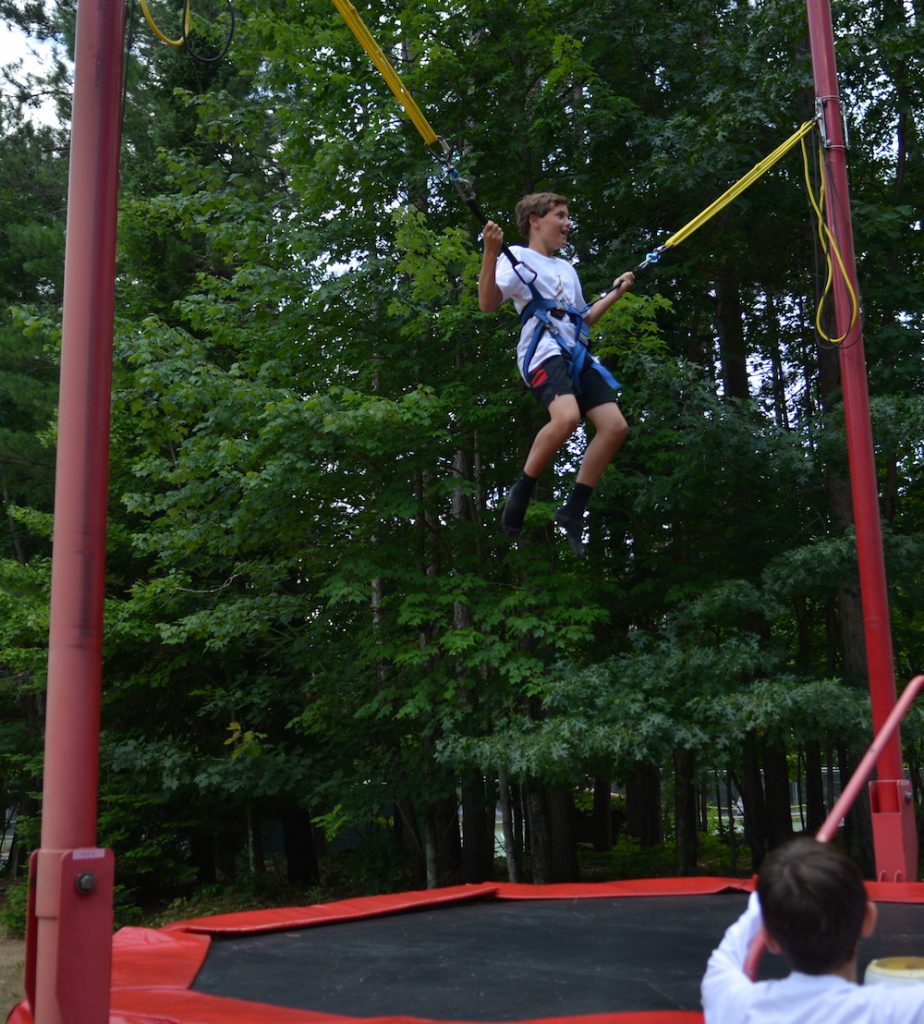 The other thing that was happening this afternoon was that the Voyagers were food packing in the lodge. That's always a huge highlight for them, getting to see all the food they will eat for 8 days. They got done in plenty of time to enjoy the carnival activities as well.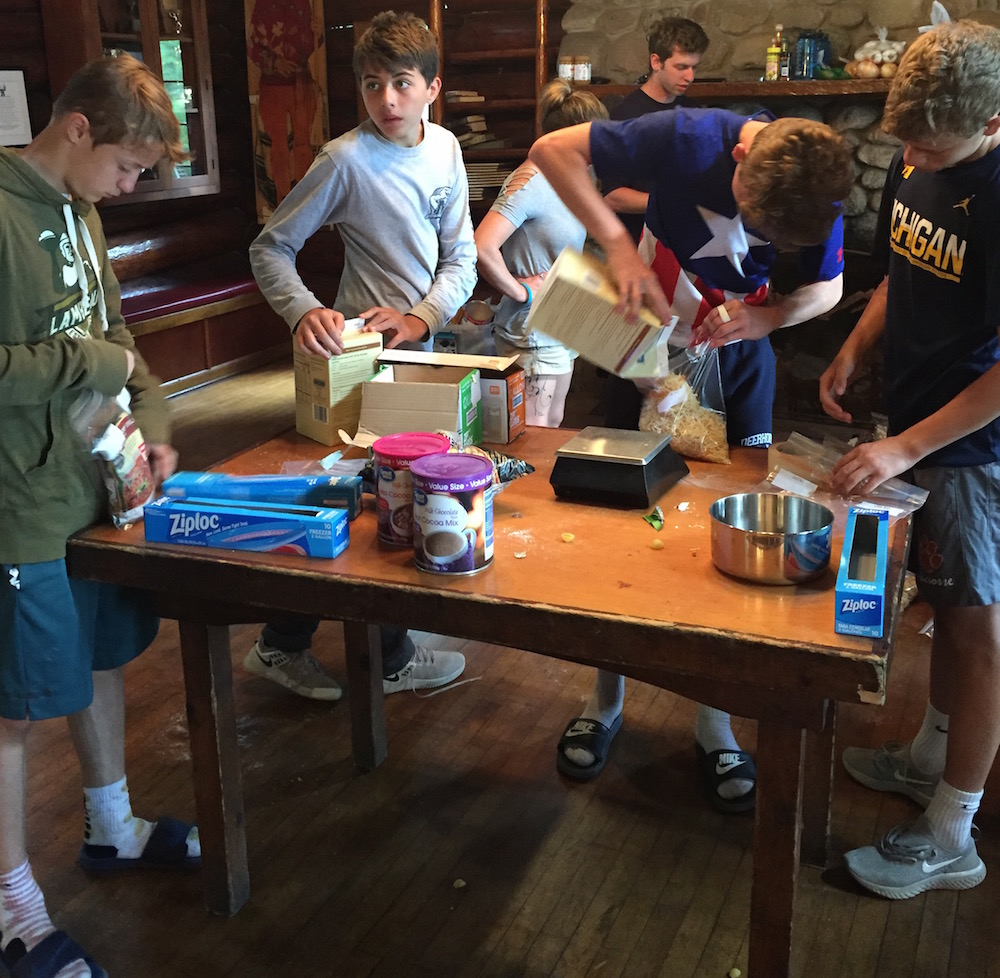 It's very appropriate that today was such a fun day at camp. Today, our friend Derek would have turned 21. I think we celebrated his birthday in high style, living life with a smile, and finding fun all around us. We miss him every day, but today we remember him with a smile on our face, knowing he would have loved the events of this afternoon. His parents sent us this list they made of how we can live life like Derek. We think it's pretty awesome. Happy birthday, Derek.