Our final installment in this blog series is Andrew Hausdorff. He is returning to camp for his 4th summer from Davie, Florida, to lead the Iroquois just like his two older brothers. Here's what his parents have to say about his Deerhorn experience.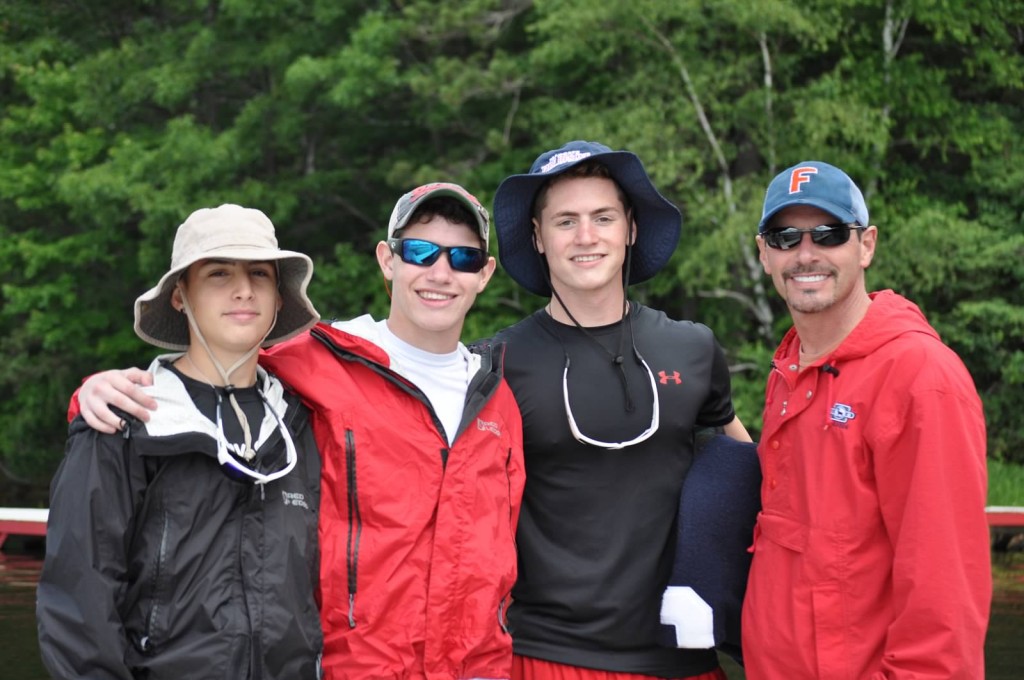 Andrew's first exposure to Camp Deerhorn occurred long before he ever stepped into the North Woods of Wisconsin or onto Koogee row. As the youngest of 6 children in a blended family, Andrew entered the fold hearing stories of his brothers' escapades at Father-Son and at full summers of camp. He learned about the Leaders, Koogee Row, the campfires, the Rave, Milk Line and scores of events and happenings at Alex and Zach's home away from home, through their stories, pictures, the Father-Son video and visits from campers, counselors and the Broadbridges to our home. Of course there were also those moments around our kitchen table playing Snaps and listening to inside camp jokes. Camp Deerhorn was a place where Alex, Zach and their Dad bonded and grew every summer for years. Deerhorn represented an island to which they escaped every summer, and was uniquely their own. In the spring of 2013, Alex's leader year, the boys opened up their second home to their youngest brother. Andrew was only going to stay A session at first, but after much pleading by him, we decided to extend his first stay through B session.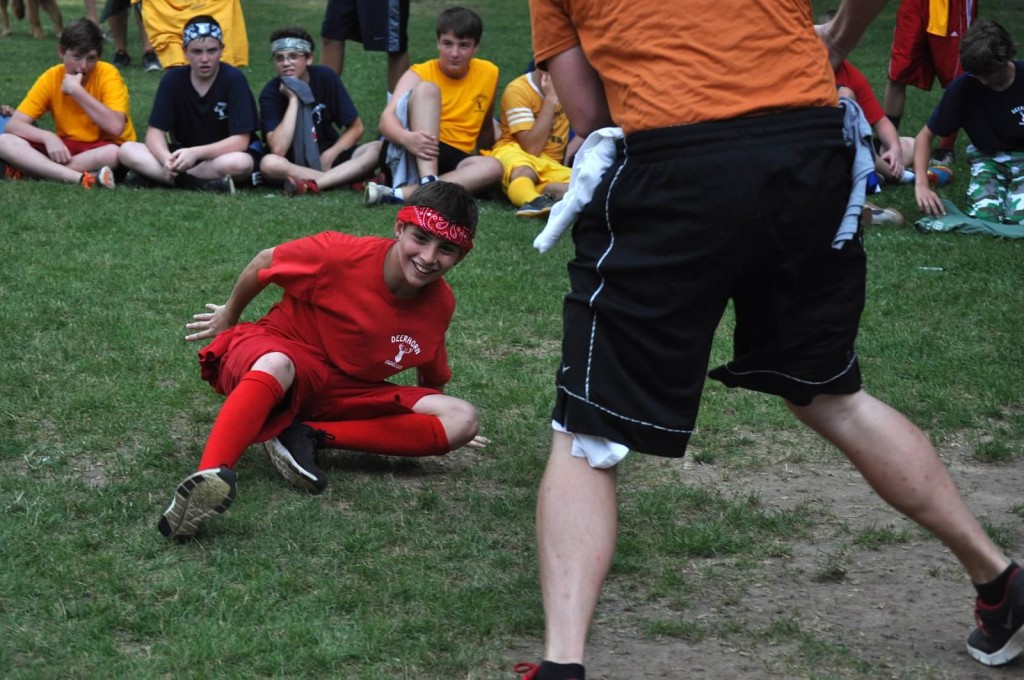 As was the Mandel family tradition, Andrew was chosen to be an Iroquois. His letters constantly stated how amazing camp was and he shared his experiences of water skiing, horseback riding, riflery etc., activities he had never experienced before. When we arrived to visit, he was excited to see us, but didn't want to leave. He asked if he could stay but he had already committed to a football team and summer practices were starting when he returned. We told him that next summer he could stay longer. From that moment on, he counted down the days just like his brothers and now joined in on the inside jokes and shared his own stories from camp.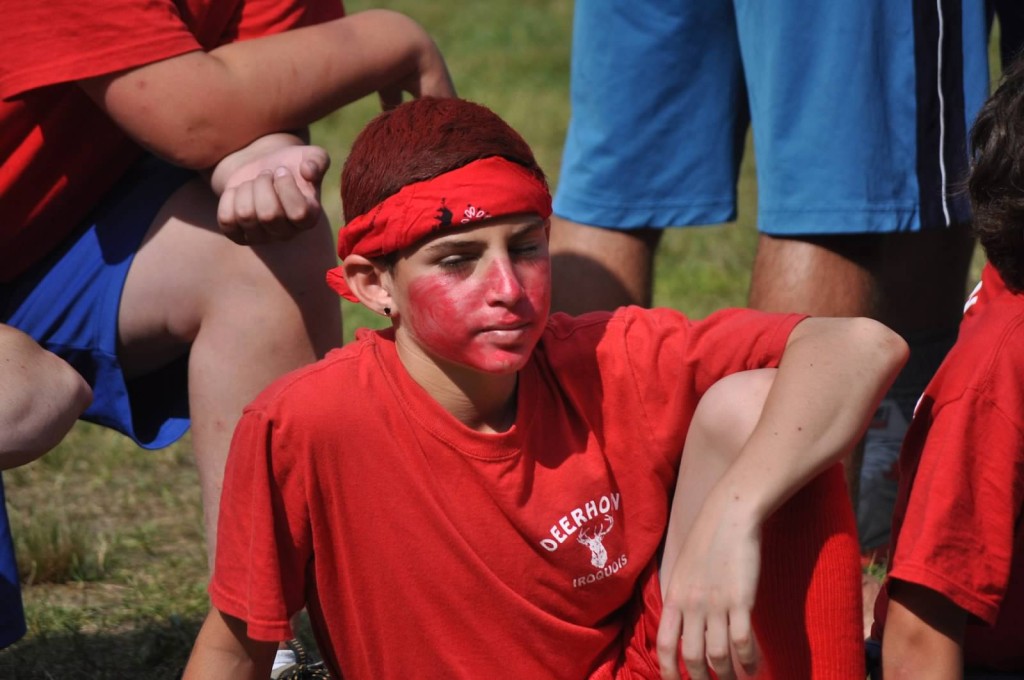 I remember watching him on that visit, and it was like he had been going there forever. He was acting as a positive role model to younger campers, creating amazing friendships with people from here and abroad, and the counselors, the Broadbridges and Deerhorn became his second family. We walked through the camp grounds with him as he shared his experiences and his perspective. I remember being with him at Arts and Crafts, and he and a friend were working on a table they had already spent hours on for the counselors' room. A younger camper wanted to help and hammer a nail. He said sure and assisted him in placing one nail into the table. When it came time for Andrew and his friend to sign their names to the masterpiece, the young boy asked if he could also sign his name. Andrew handed him the pen. Right then I saw the Deerhorn Creed in practice, and I could see the impact camp was going to have on him now and for years to come.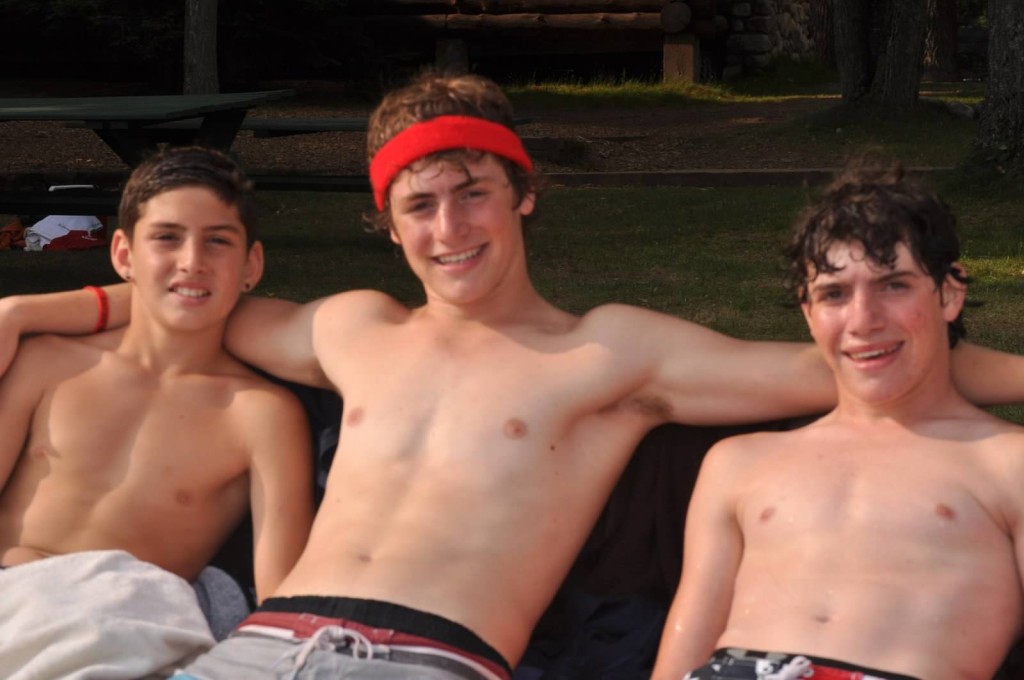 Andrew has been fortunate to receive guidance from his two Leader brothers, Alex and Zach. This year will be his fourth year at camp, and he is following in his brothers' footsteps as the Leader of the Iroquois.