Last year we started a fun new series where we asked parents of our Deerhorn leaders to look back at their son's first year at Deerhorn, and reminisce about their experience.  It's such a treat to get a glimpse of these grown-up 16 year-olds when they were first year campers! Our first in this year's series is Diego Banos. Diego is returning to Deerhorn for his 11th summer and comes to camp all the way from Mexico City! He will be leading the 2016 Apache. Here's what his parents have to say about his first year at Deerhorn.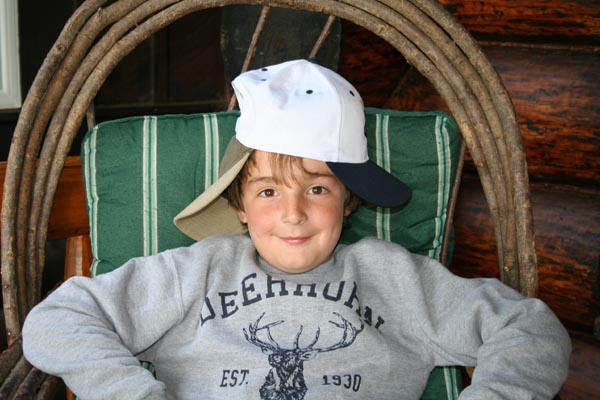 Diego's first year at camp we were really worried because of his age.  He turned 7 at camp, but he insisted and we agreed. Blaine recommended to send him just for 3 weeks because we didn't know how homesick he would be.
Since it was his first year I drove him all the way to camp and while Blaine showed me around he stayed having lunch. He was really nervous because he almost didn't speak any English. Since it was a soccer World Cup year some of the kids were wearing soccer jerseys and he went directly to a table where some kids were wearing Mexico team jerseys. When I saw him again he was really happy and told me, "Dad, guess what I have two cousins here!'" Two of my brothers' sons I had never met and didn't know went to camp. I left him with a smile in his face.
After the 3 weeks, Blanca and I went to pick him up at Deerhorn again with Iñigo who was 3 at the time. The 2 things I remember the most is his mother hugging him and then suddenly stepping back saying "You stink horribly!"  He told us he was just allowed to shower 3 times a week, and his mother answered, "They only let you shower 3 times a week?" After that he spent an hour and a half in the hotel tub, changing the water several times until he was clean again.
We knew we had made the right decision when he got in the car right after camp and his first question was "How many days left until I return? And I want to stay longer next time."