Every year, we ask the parents of our 4 Leaders to write a guest blog post, looking back on their son's years at Deerhorn. We love hearing about those early years, when the love of Deerhorn really took hold! We can't wait to spend the summer with our four incredible Leaders. Today, Nelson Goodrich's parents share with us the Deerhorn story of our 2023 Wolves Leader! 
In 2016, when Nelson was only in 3rd grade, we were looking for summer camps for Nelson's older sister. We thought Nelson was too young to go to camp so were focused only on his sister.  Nelson, in the meantime, was listening to all of the conversations and, after a few weeks, said to us that he, too, wanted to explore going to camp. After seeing the camp website and video, Nelson declared that he wanted to go to the camp where his Dad had gone…..Camp Deerhorn. The video did make summer camp look super fun, with tons of boys having a blast on a lake in the woods.  But, Nelson was only 9 years old, too young in my mind to be away for 3 weeks.  We did, though, reach out to the camp and had a long conversation with Blaine Broadbridge. Blaine told all us about the camp, the experience, the culture and the Creed.  We registered Nelson after that phone call and thus began Nelson's love affair with Camp Deerhorn, his home away from home.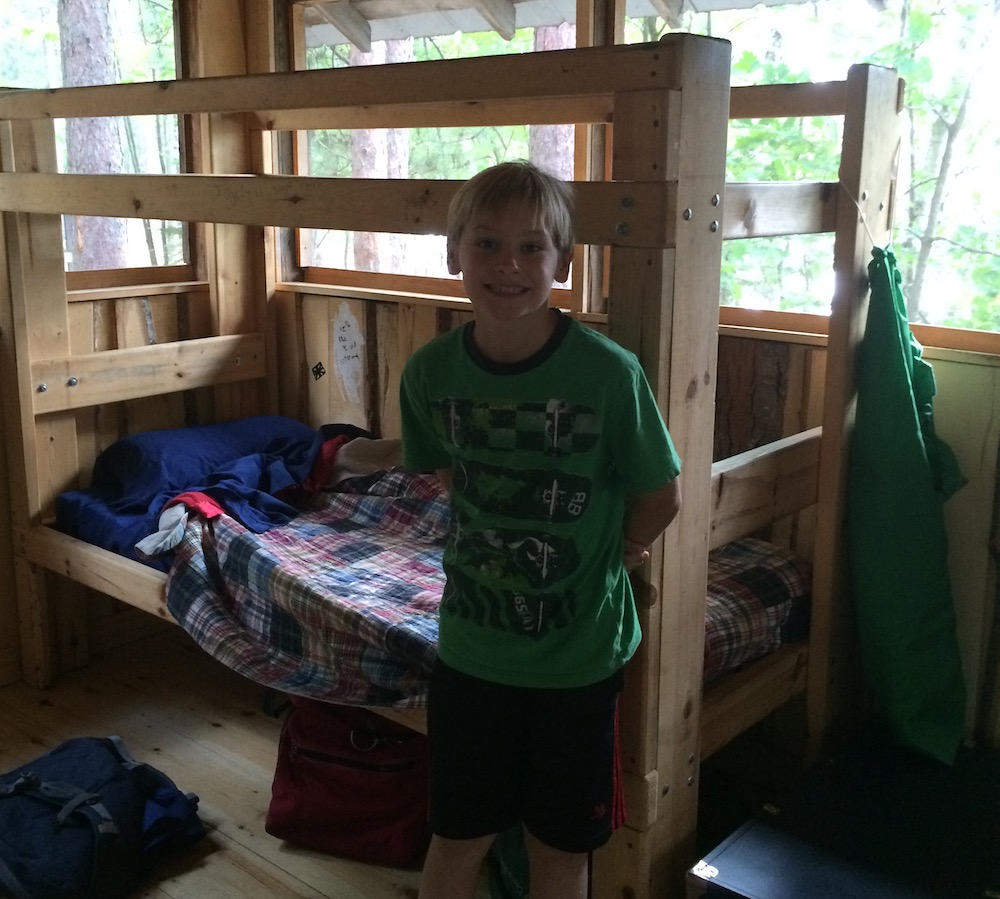 We drove Nelson up to camp that first summer. At drop off, we had a chance to see the camp, the koogees, and see some campers arrive. We were all nervous and excited. Nelson met some of his koogeemates, and that day became the beginning of some great camp friendships that have been strong and enduring ever since. Nelson's first letter home was short and sweet and caused us to chuckle with its one-liner "camp food is better than mom's." While we would have loved a long letter full of details, we knew that the short letter meant Nelson was having a great experience and had no time or interest in letter writing. We got our details from the many pictures posted to the website and by reading Amy's blog.  Our early nervousness evaporated, never to return.  That  first summer was our last drop off as from then on Nelson wanted the fun and camaraderie of the bus ride to and from camp for every summer after that.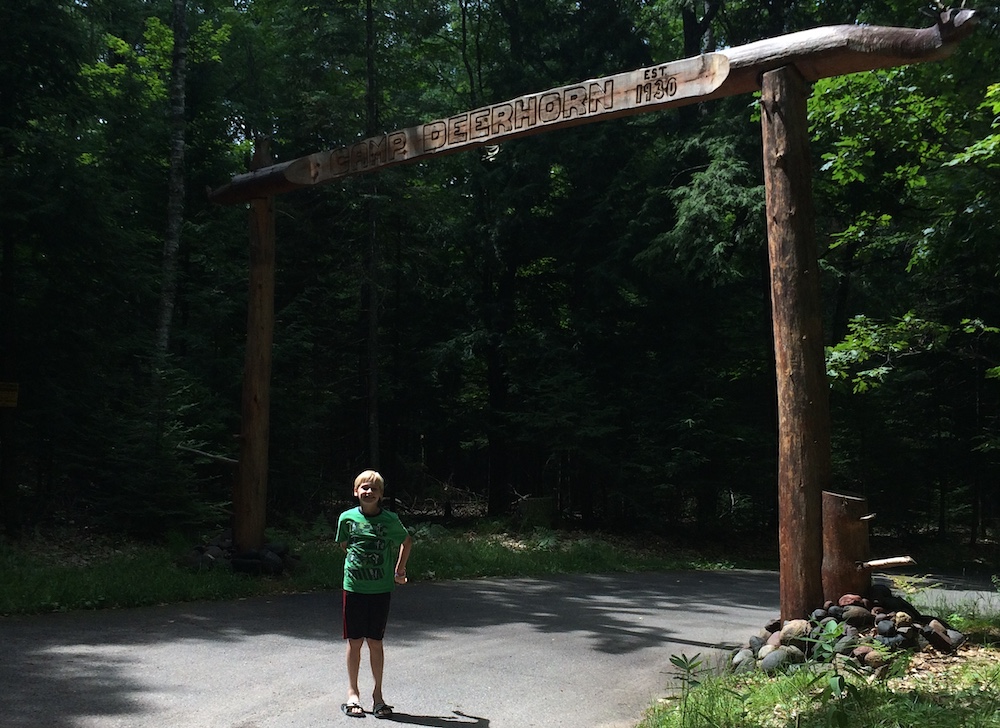 Every year, Nelson has anxiously awaited his return to Deerhorn, choosing to return to camp even as his school friends gave up on other camps in favor of summer sports teams. Nelson is now a high school varsity basketball player and still chooses going to Deerhorn over his basketball team's summer program. A big decision and a testament to Deerhorn and Nelson's love of camp. The other aspect of camp that we, as parents of a boy, have loved is that it is a phone-free zone.  We have always loved that Nelson got a break from being on his phone and could disconnect and enjoy time in nature and time in person with other boys.  When asked, Nelson would always say that he didn't need or want his phone at camp.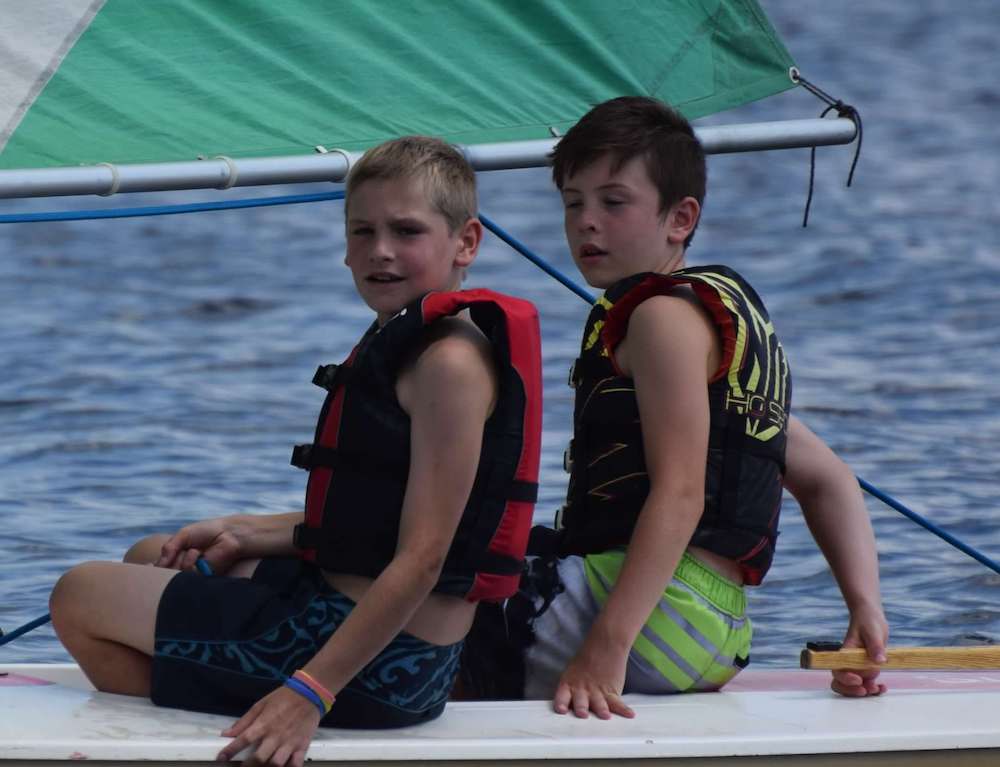 Fast forward, summer 2023 will be Nelson's 7th summer at Deerhorn (would have been 8th but for pandemic). For this summer, Nelson and his co-leaders had to idea to organize that they would attend together Father-Son camp with their 4 dads to kick of their summer and create what they hope will  become a Deerhorn tradition for leaders. It will be Nelson and his dad's first Father-Son weekend.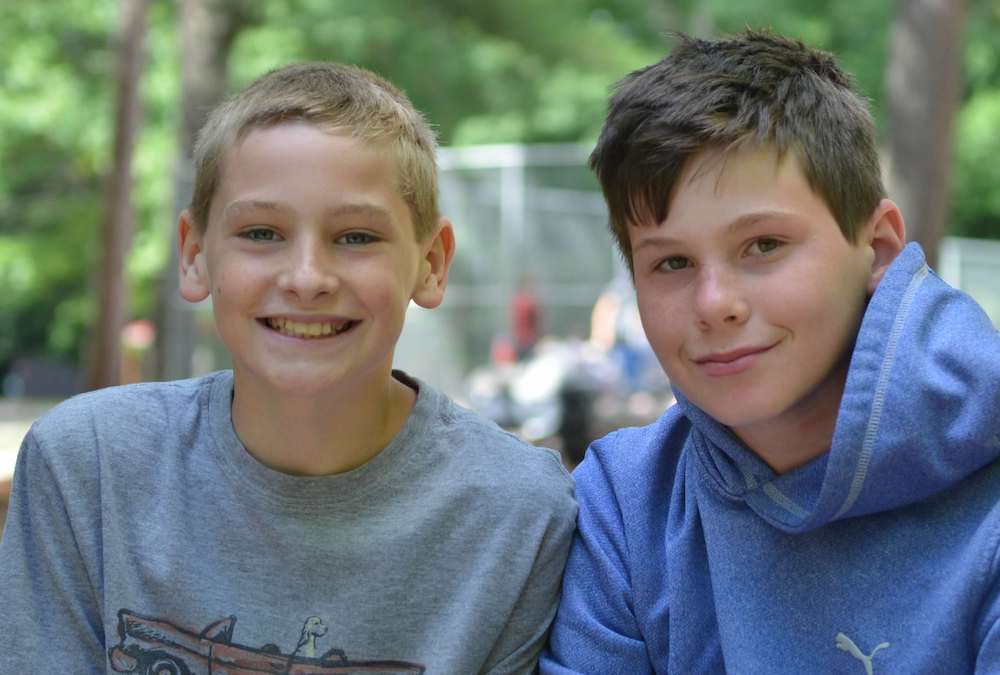 Nelson has loved every minute of being in the North Woods – sailing, wakeboarding, playing scalp, camp fires, playing with all of the Deerhorn dogs, kayaking as a Voyager, and throughout it all making great friends. He has grown up to be a young man of character who strives to live the Deerhorn Creed. We will miss him greatly this summer while he, happily, spends 10 weeks up in his paradise as one of this summer's four leaders.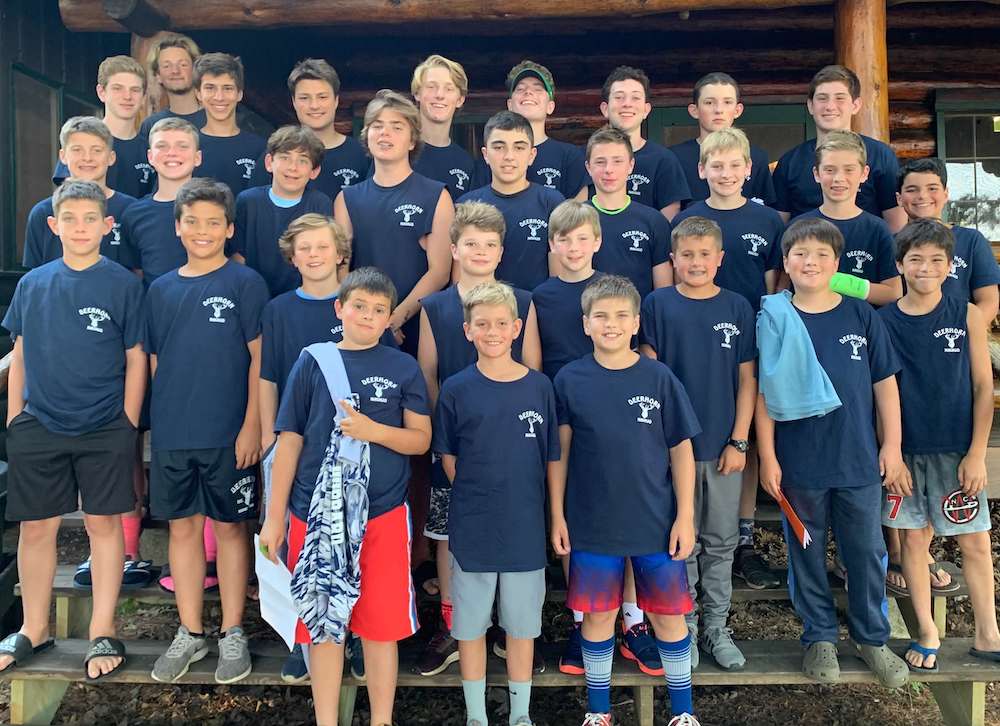 Thank you to the entire Camp Deerhorn community and especially the Broadbridge family for providing a priceless experience for so many young boys.  We are incredibly grateful for the experience you provide and the values you instill.