A typical Wisconsin summer day dawns crisp and cool, and warms to a perfect 70-80 degrees. We've had lots of mornings this summer that have dawned muggy and humid, so we are grateful for cooler sleeping weather again, and the beauty of a typical Wisconsin day.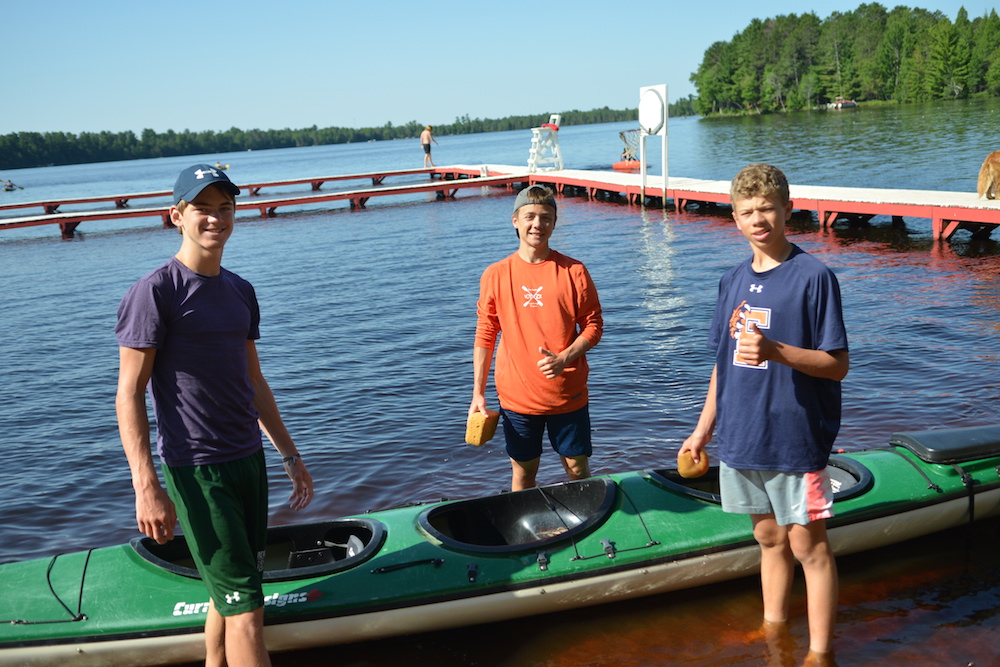 The Voyagers spent the entire morning cleaning after returning from their trip. The lower basketball court was covered in gear as it was sorted into piles, cleaned, and hung to dry before being stored until next summer. They all report an incredible trip and mostly great weather.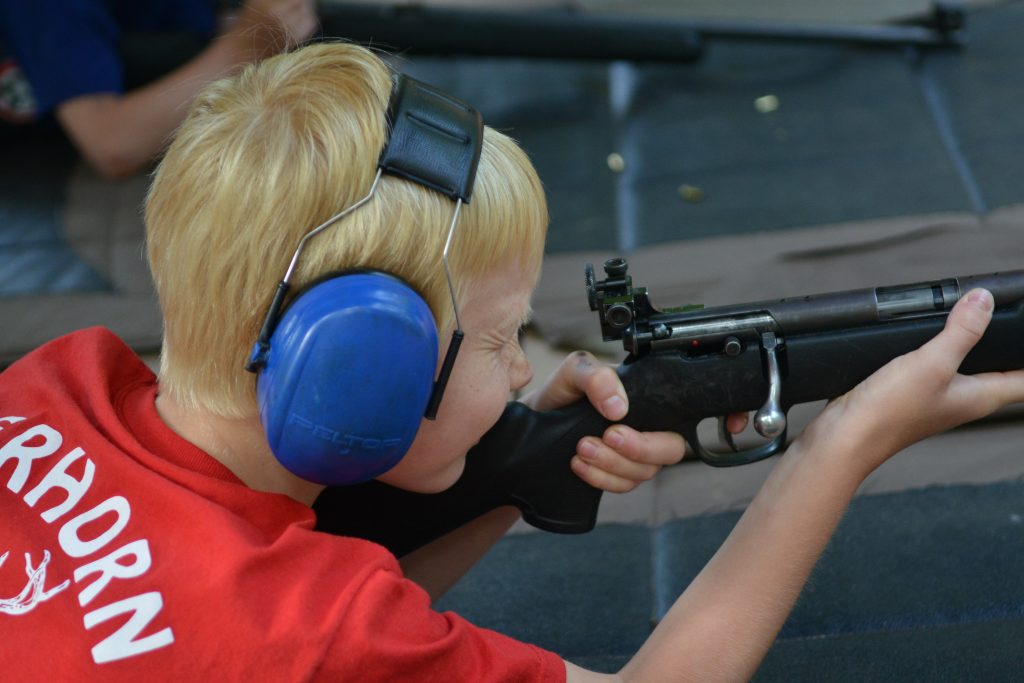 For the rest of our campers, it was business as usual, working on earning those last few stars in these final days of the session. C session is our longest, at 3 weeks, and yet it always flies by in the blink of an eye. Our rifle instructors reported that today they had kids starting out the session earning scores of 16 on their targets, who are now shooting 30s and 40s. It's so cool to see that kind of improvement.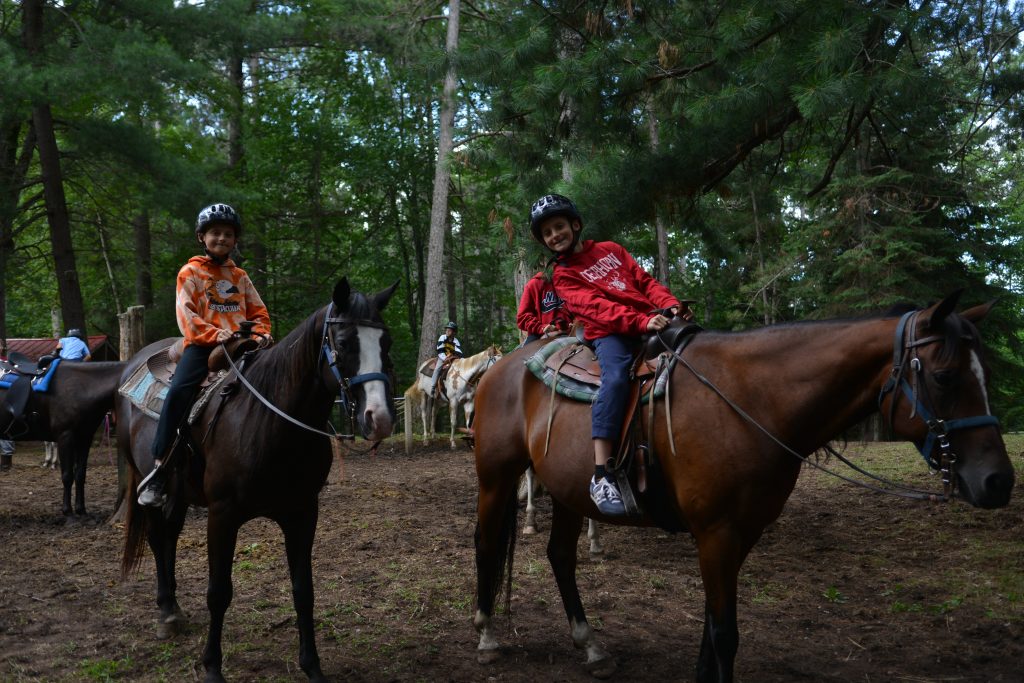 Breakfast this morning was blueberry pancakes and bacon, while lunch was turkey, cheddar, ranch wraps. Kids had team meetings after lunch to prepare for the big Monkey Relays tomorrow afternoon. There's always lots of excitement when it's time for the Monkeys!