Today is the biggest day of the summer…the grandaddy of them all, the Monkey Relays! Leaders and their teams have been preparing for days, practicing carrying ping pong balls, strategizing which team members to put where, planning how to build the best sandcastle at the end. It is a huge day of competition!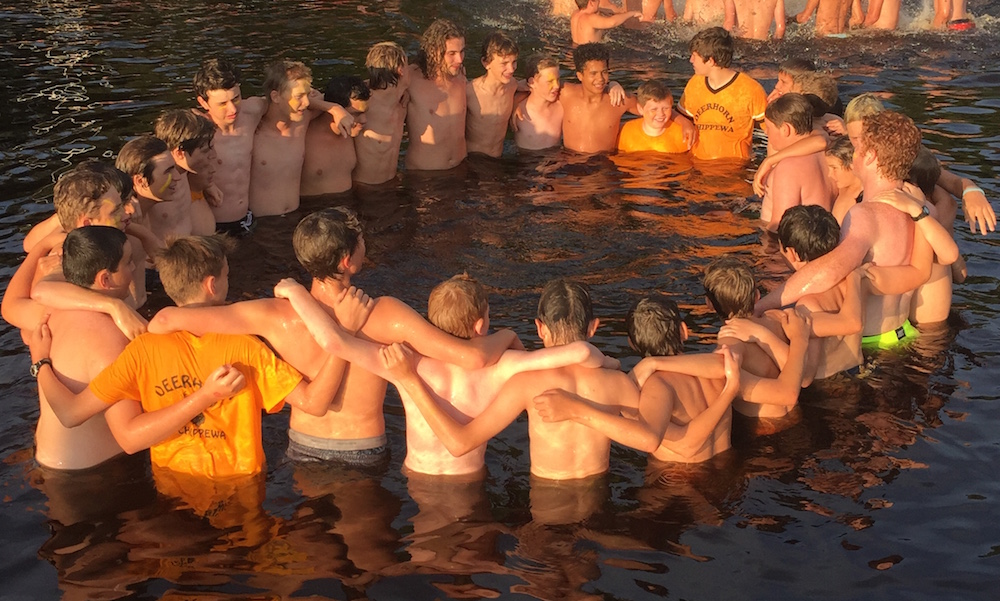 We woke this morning to sunny skies and had doughnuts and bagels for breakfast. Sundays are always a little more laidback around camp, with some free time after breakfast (which is at 9 so we get to sleep in an hour).  Kids could play ultimate frisbee or street hockey, or just hang out with their friends. Papa gave an emotional Words of Wisdom at the campfire ring in memory of our friend Derek. Many of us were in tears by the end. His memory at camp is alive and well.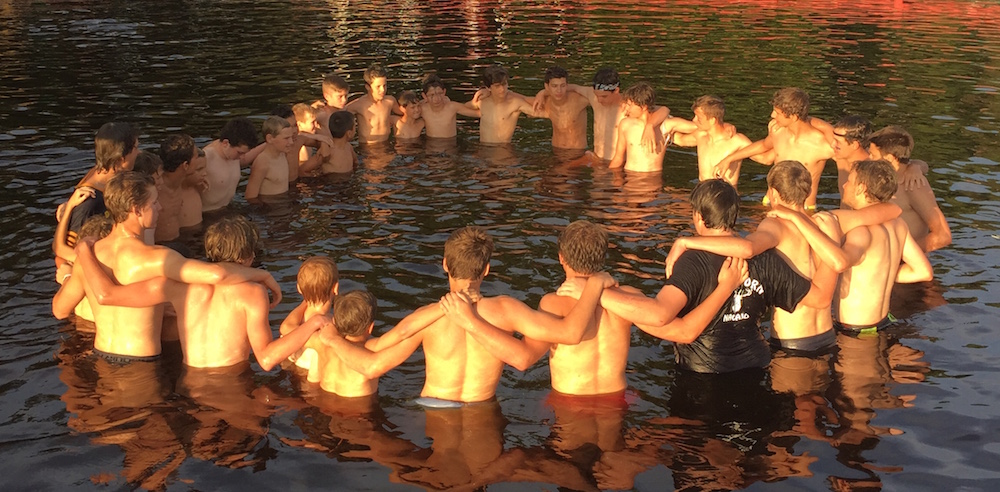 The Monkey Relays have been happening at Deerhorn since 1930. They involve every activity in camp, with teammates carrying a ping pong ball on a spoon between activities. Excitement in the lodge was high when it began at 3:00. Unfortunately, after about an hour of competition, thunder was heard, so all teams had to pause where they were. We thought we could eventually finish before dinner, but in the end we had to wait until after dinner to finish, when the weather had passed. It didn't rain, but the thunder was enough to delay the event.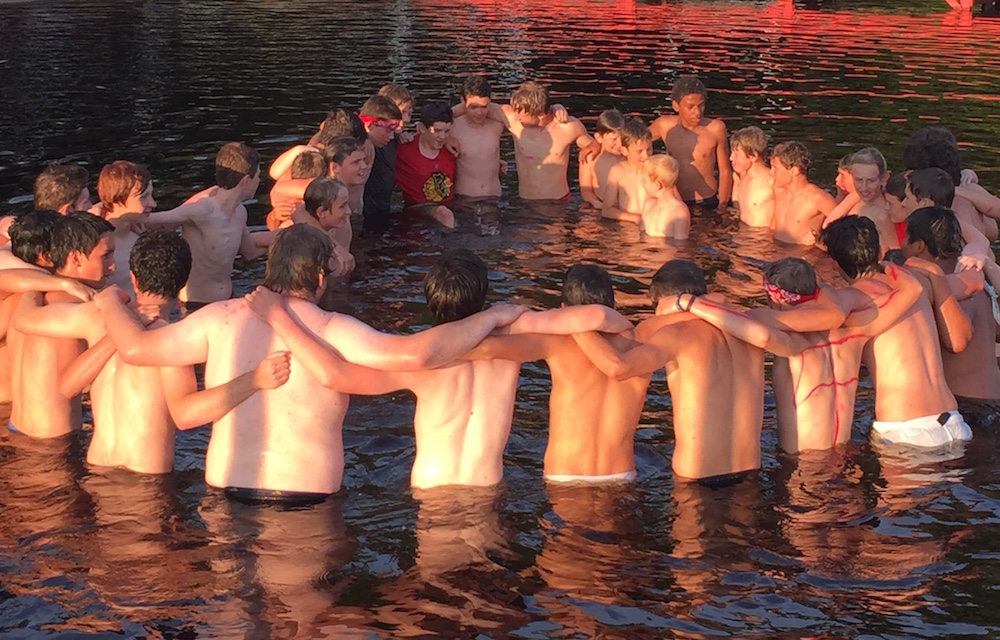 We started it up again at 6:30, and it was a close race to the finish. In the end, Apaches came out on top, with Henry being the first to build his sandcastle over his arrow buried in the sand. Chippewa came in close second as George finished his, and Navajo followed with Philip. Iroquois' leader, Nick, gave it his all but ended up in fourth. It was a great day for team competition and we are all looking forward to tonight's campfire to finish the day.