Lots of smiling faces around camp last night as campers got to play their favorite game, Scalp! Four teams, two flags each person, one flag gets pulled and you're out! It's a simple game, but it's full of strategy, teamwork, and fierce team pride.  Kids LOVE it!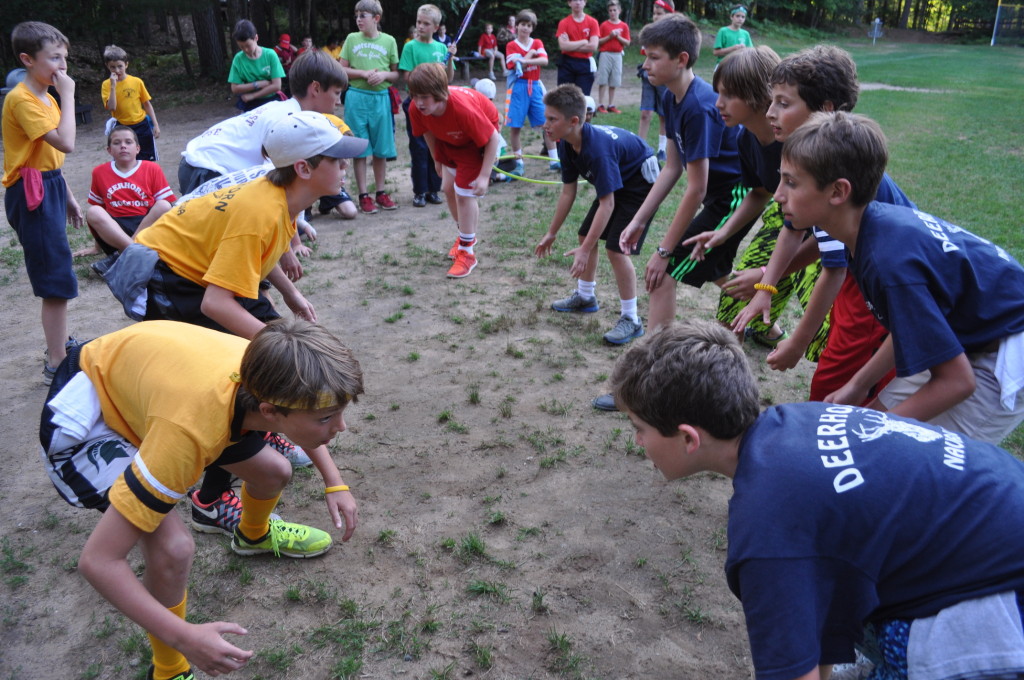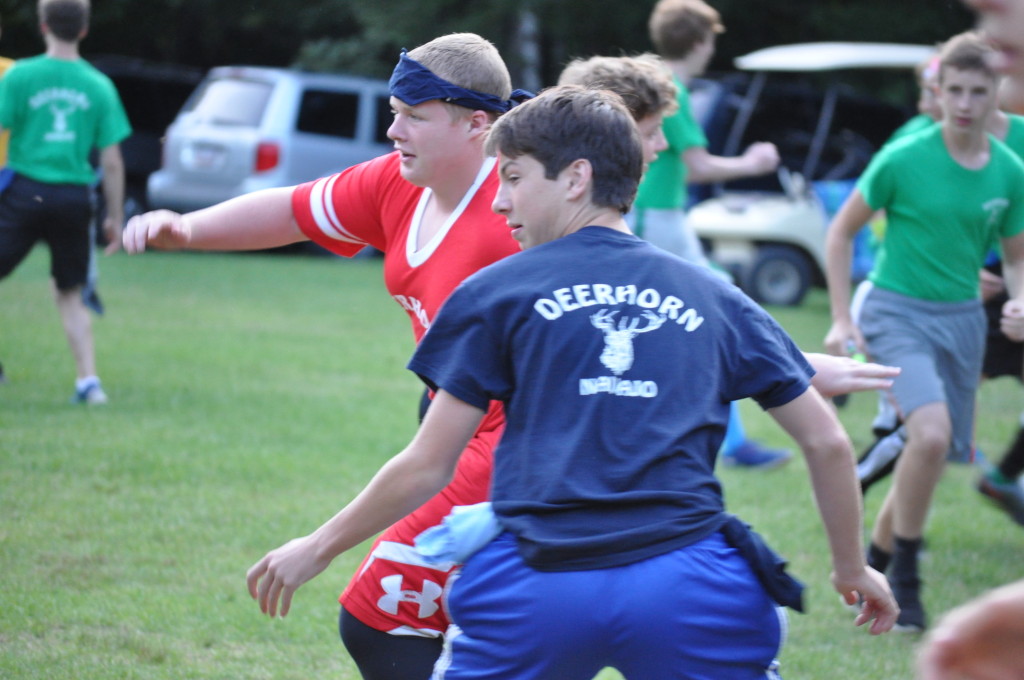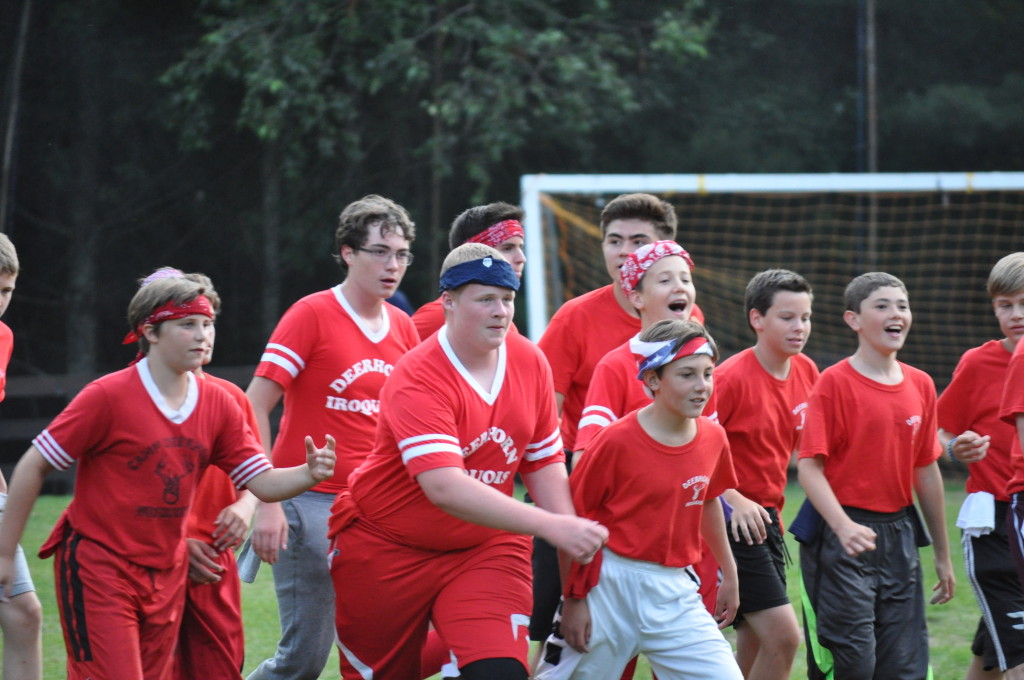 Today was a beautiful sunny, windy day, perfect for sailing.  Sports & Games played Star Wars, which, again, I am not the person who should explain how you play.  I have asked and had it explained, it's something involving dodgeball and medics…but campers love it and were excited to play it today.  Breakfast was pancakes, lunch was chicken salad pitas, and dinner was a crowd-pleaser, tortellini.  After dinner team competition tonight included soccer & koogee ball.
We can't believe this session is almost over. We hope your son comes home with lots of great stories to tell…after he sleeps most of the way home!