Sometimes, when I sit down to blog at the end of a long day, I think, "What can I say?  How do I put into words the amazing things that happen around this place?"  I could tell you that we had blueberry scones for breakfast, ham and cheese sandwiches for lunch, and meatloaf for dinner. (But that the highlight of meals today was the dirt cups with gummy worms for dessert.) I could tell you that it was a beautiful sunny day at camp with lots of great wind for sailing, and that Sports and Games played kickball on DK Field.  I could tell you that the dining room went wild at dinner when Scalp was announced as the after dinner activity.  But those are not the important things.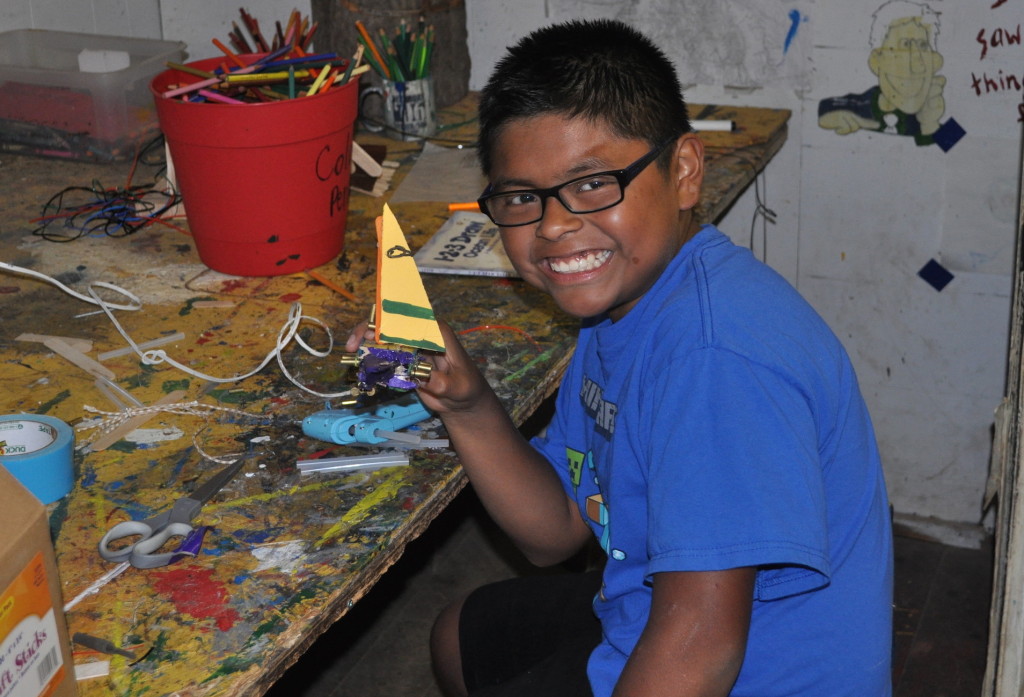 We hear a lot from parents about how they are amazed at the magic that happens at camp.  They don't know how we do it but their boys come home walking taller, more confident, treating people with more kindness.  And I will be the first to tell you that camp is an awesome place. I knew it from the first summer of 1997 when I worked on staff. I knew I wanted to come back for years to come.  But here is the important thing…these boys that come to us every summer are already pretty amazing, and we have you, their parents, to thank for that.  These boys are kind, they have the most amazing manners, they treat people with respect, they are creative, and they are so fun to talk to.  Whether it's Jackson, who is the most sincere friend you could ever ask for,  George, who creates a working skateboard in arts and crafts,  Max, who swims beside an 8 year old during his swim test to encourage him on, Diego, who says please and thank you for everything, all the time, Alex, who is still gently working on getting Katniss to trust him, Luke, who, at age 12 has befriended our six year old daughter, or Colin, who is always the first to say hello to everyone he meets…these boys…YOUR boys…are truly amazing. I just love them.
Deerhorn is definitely a place that nurtures those qualities in boys as well.  We focus on kindness, we praise friendship, we encourage good manners.  But you all have some incredible kids, and we are so grateful that you are willing to share them with us for two weeks.  We will miss these boys when they go home.  The first session was really fun, fast paced, and flew by in a whirlwind.  B and C session allow us all to settle in more to the camp routine, get to know each other a lot more, and really form those close bonds.  Deerhorn IS a really amazing place, but one of the biggest reasons it is amazing is because of the families who come together to become part of the Deerhorn Family.  Thank you for raising such kind, considerate kids.  Know that their actions at camp would make you proud as a parent.  And thank you for sharing them with us!