In the "real world" today is Sunday. And normally, on Sundays, our schedule at camp is a little bit different. But you'll have to stay tuned until tomorrow to hear all about our Sunday events, because today, at camp, it is "Monday." Our big Sunday event this afternoon was supposed to be Chariots of Fire. We watched the radar the past few days, and the forecast looked horrible! They were calling for brutal thunderstorms all day, and we decided that the best course of action was to switch days completely, so that today was Monday regular activities, and tomorrow will be a Sunday schedule.
Confused yet? Welcome to our world. That's one of the biggest things you learn at summer camp, whether you are a director, a counselor, or even a camper…how to be flexible. Life throws curveballs at us every day at camp, and being a problem solver is one of our primary job titles! Kids learn that life doesn't always go according to plan, and that's ok. We adapt, move on, and life is still good…and sometimes even better!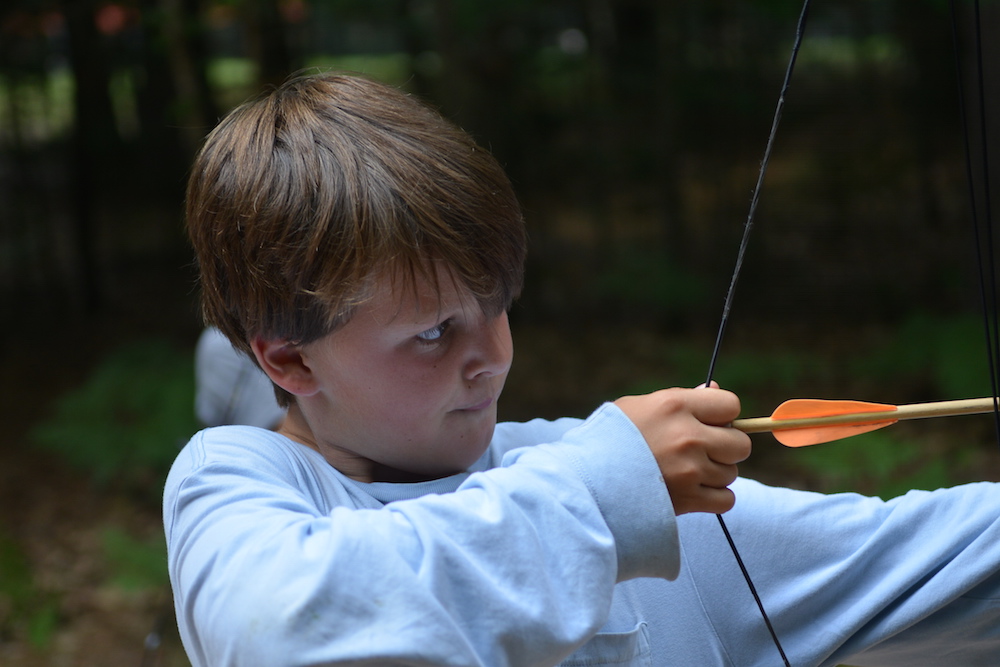 And of course, because we jumped through all the hoops and figured out all the domino effects that come from switching daily schedules…it didn't rain. At all. Until around 5:30, when it rained for about half an hour, and it was over! You know that if we hadn't switched the entire day, that it probably would have rained all day. But so it goes!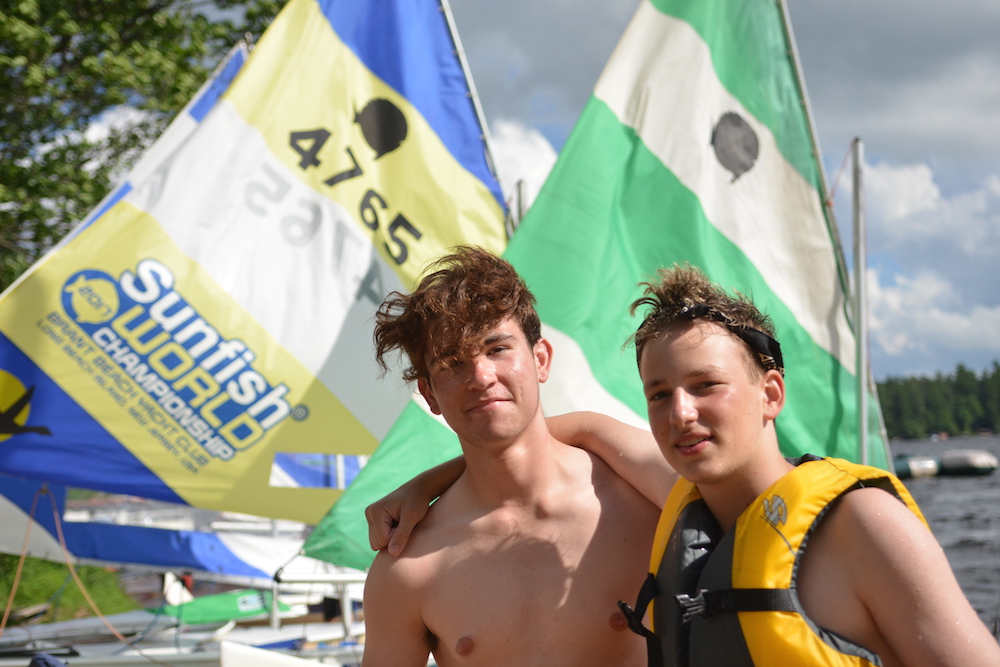 This morning's breakfast was hash browns and quiche. Lunch was hot ham and cheese sandwiches and tater tots, and dinner was burgers and baked beans. Sports and Games played Sprout Ball on the soccer field, which is always a crowd favorite. And sometimes, in canoeing, you might even find some yoga and meditation on the beach!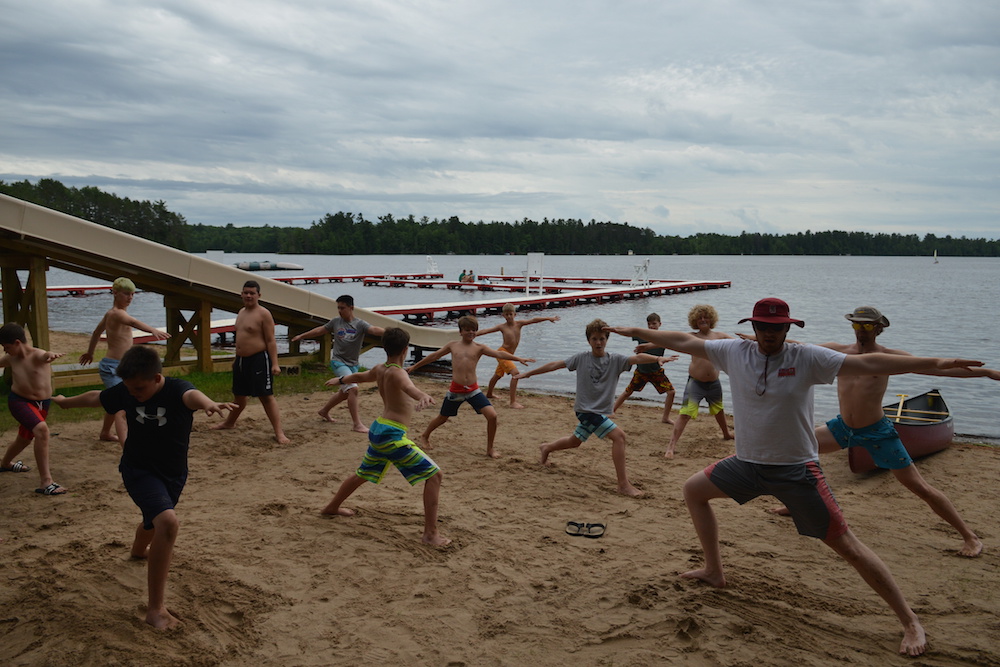 We were grateful that the temperatures were more mild today, helped by the clouds and the breeze. So while it might not have been the day we planned, it was still a great day at camp…but we are all looking forward to sleeping in tomorrow!