There are lots of campers who choose to come to camp in August because "it's warmer than it is in June." I can tell you that I wouldn't ever want it to be any hotter at camp than it is right now. They are forecasting rain for tonight and tomorrow, so we are hoping that provides some relief from this heat and humidity.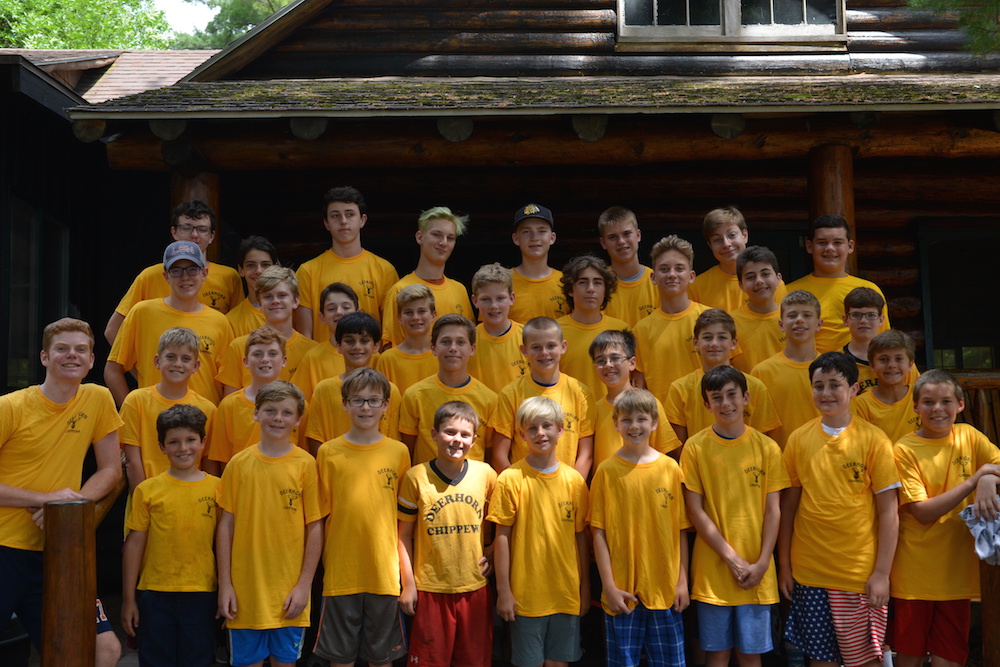 Basketball has moved down to the waterfront for the day for some water hoops, while horseback riding is also down at the waterfront because it's too hot for our horses. They will go over the rules and basic safety of horseback riding, and then cool off with a swim.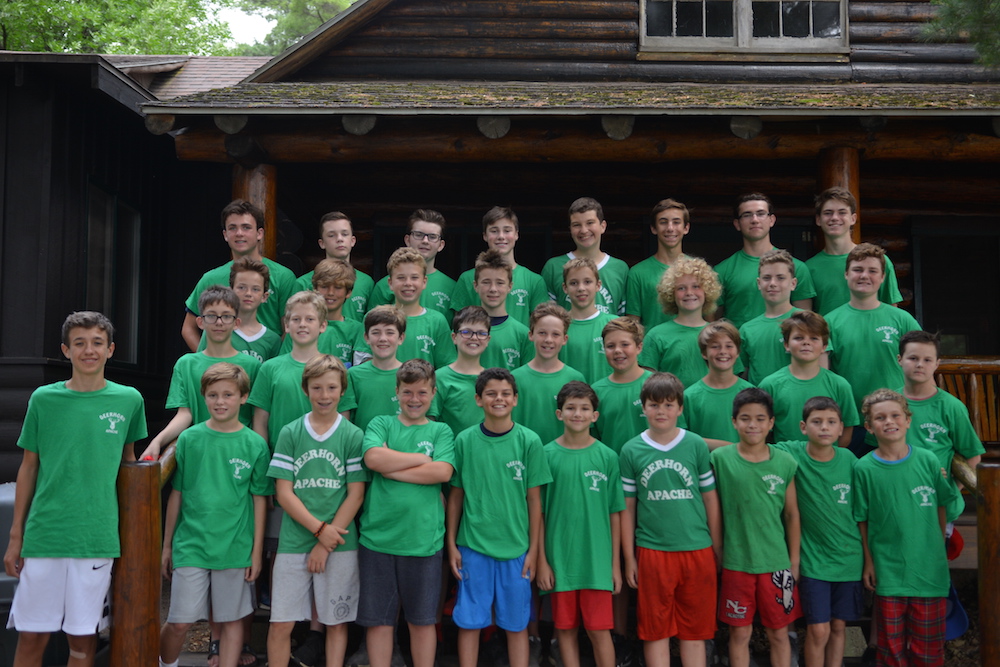 Otherwise, activities are continuing as usual. Sports and Games is playing Balco Ball on DK field. It's a game similar to baseball, played in the outfield of DK field, with a wiffle ball bat and a wiffle ball wrapped in duct tape. It's just one of the many awesome games our counselors have made up over the years!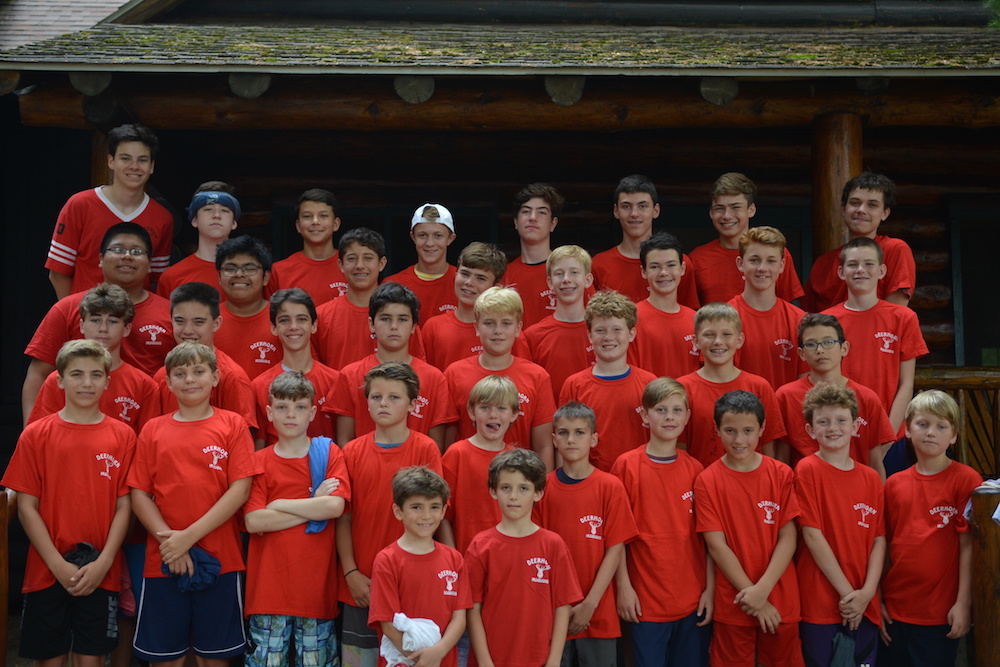 Breakfast this morning was french toast and sausage, while lunch was chicken salad croissants. The leaders drafted teams last night so we ended third period of morning activities early to announce teams and hand out shirts. We try to get everyone in team photos, but inevitably there are a couple who just decide not to stick around for the photo! Now that teams have been chosen, tonight's after dinner activity will be a game of all-camp Scalp! There's always pandemonium in the dining hall at dinner when that is announced!