First, I have to share a photo of the AC hot dog vendors from last night's softball game…1.Because they made the game awesome, kids loved having them walk around the game yelling "Hot dogs, get your hot dogs here!" and 2. Because staff don't get much love on the blog, since I tend to focus more on campers…but I know staff parents want to see pictures of their kids too! Anyway, we have a great AC crew this summer who are always willing to help and never afraid to act silly in the name of fun!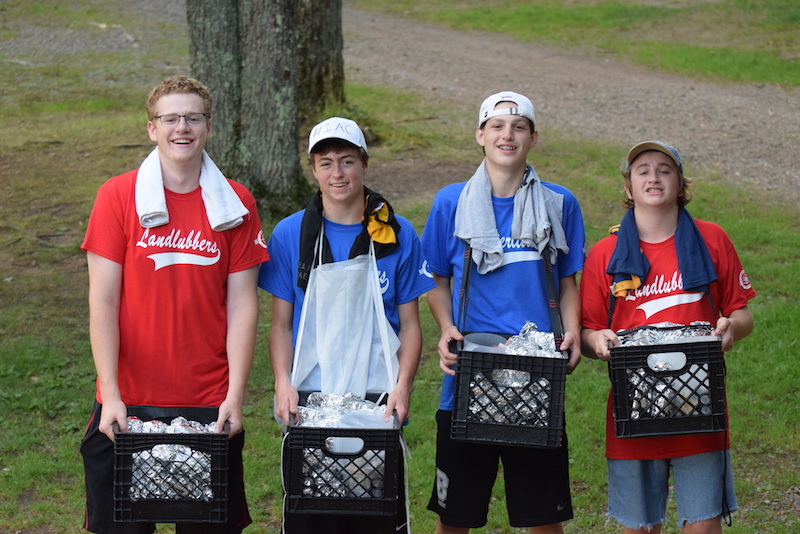 Today at camp was another HOT one! Mostly it was the humidity that made it feel much hotter, but it definitely made the waterfront a prime destination for activities today.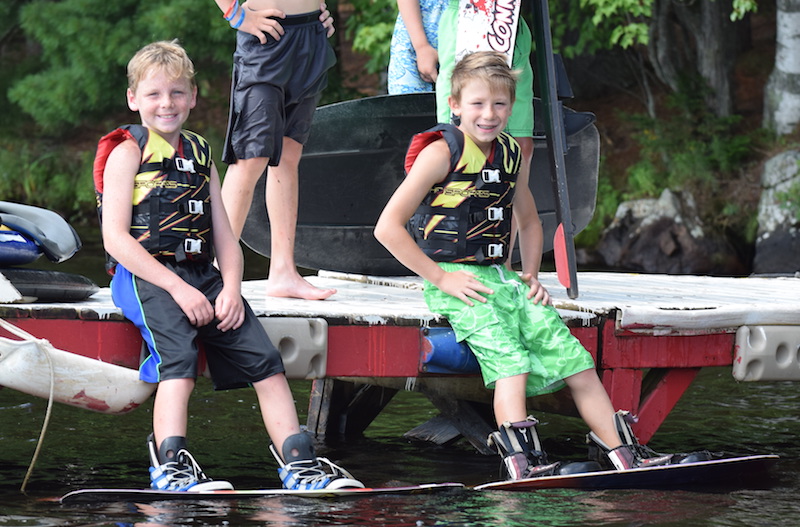 It was definitely the perfect day for skiing, sailing, kayaking and swimming. It's hard to believe today was the last full day of activities for this session, as tomorrow's schedule is a little different.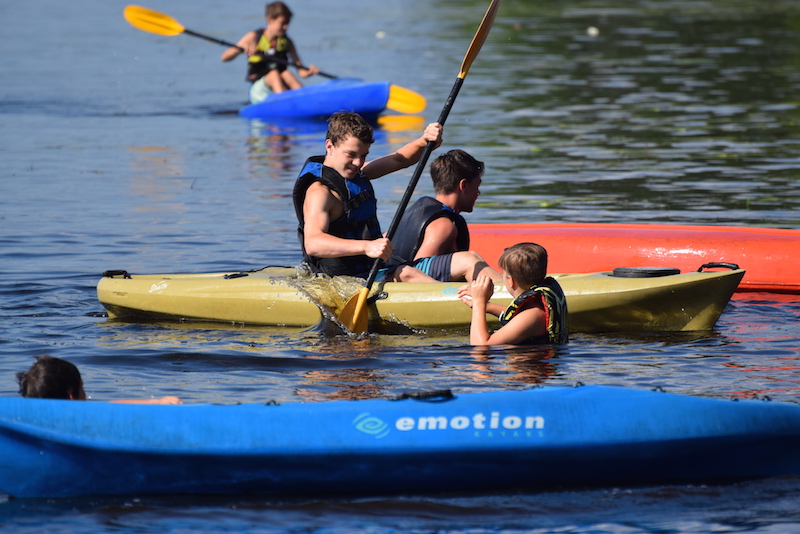 Kids worked on those last few star requirements in activities, and of course, had tons of fun just playing in the water. Sports & Games played sprout ball for the day.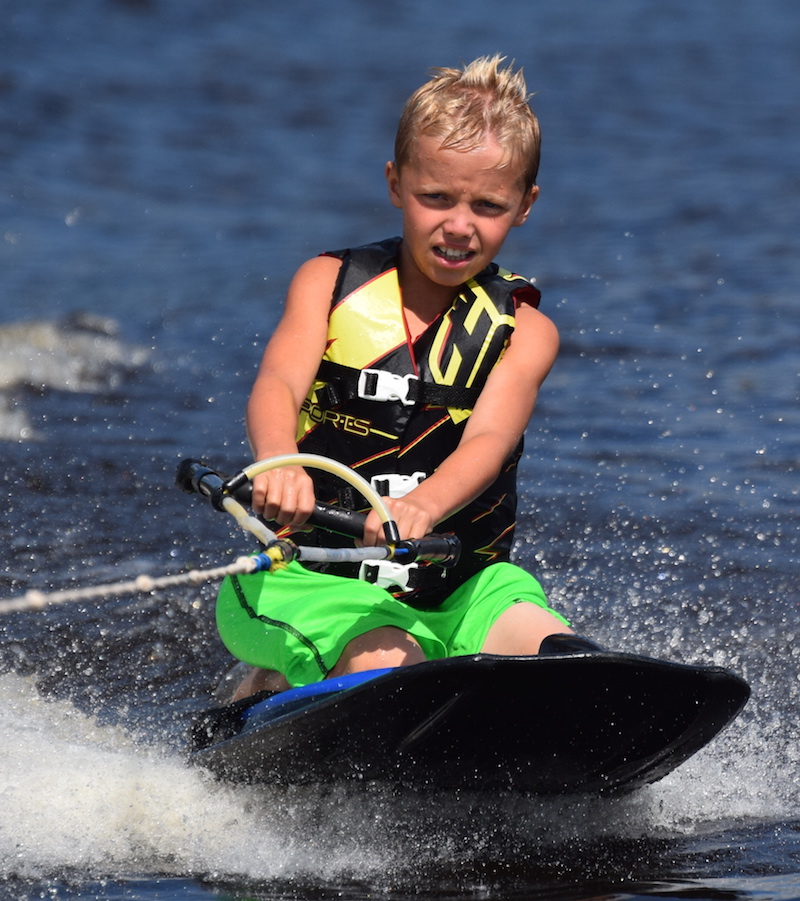 Breakfast was pancakes, lunch was Italian subs, and dinner was beef tips and noodles, so there weren't many complaints about the menu line up today! We are loving this beautiful weather, but are hoping that some of the humidity passes soon! All in all, another amazing day at Deerhorn!