Today will go down as one of the best of the summer.  Thanks to the hard work of our Special Events crew, Kiana, Sam, and Ryan, this afternoon we celebrated the third DK Day at Deerhorn. DK Day celebrates the legendary Dick Kinney, who has given Deerhorn 35 summers of his life, as a ski instructor, a coach, and a friend to thousands of campers along the way.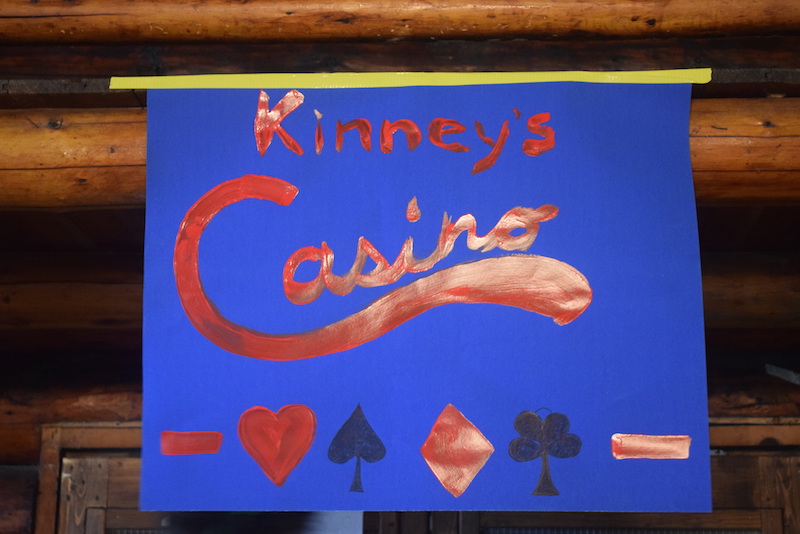 We first celebrated DK Day 10 years ago, when we named the baseball field after him in honor of 25 years of service to Deerhorn…then we celebrated again in 2011, and today marks the third celebration.  We woke this morning to sunny skies but the forecast did not look great. Sure enough, around 10am it started pouring and it rained until lunch.  But little by little, the rain stopped, the sun peeked out, and we thanked our lucky stars that DK Day could continue. Kids did regular activities this morning, but the afternoon was full of all kinds of fun.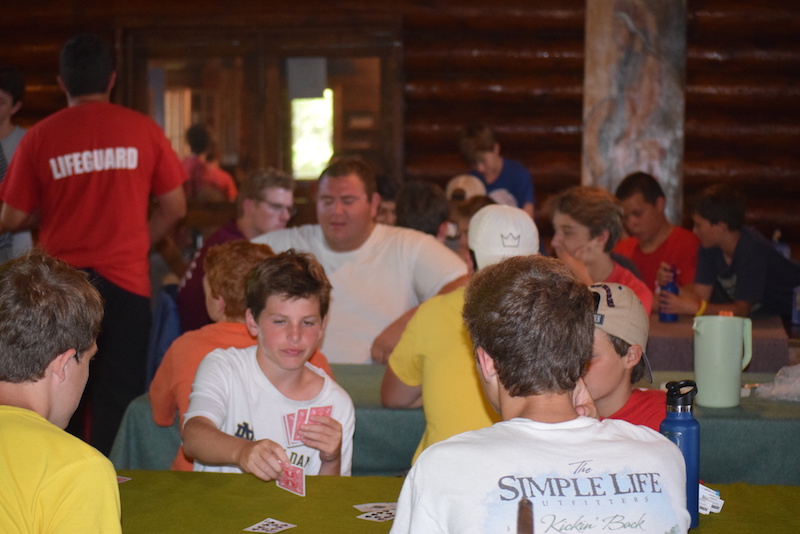 Kinney's Casino was open in the lodge for anyone wanting to play some blackjack, poker, or euchre to earn tickets.  Kids could also earn tickets lots of other places all over camp, by playing lawn games, home run derby, trivia, pickle ball, and rafter ball.  Once they earned tickets, then the fun really began! There was a prize table full of prizes to choose from, like Deerhorn gear or an autographed baseball by DK himself!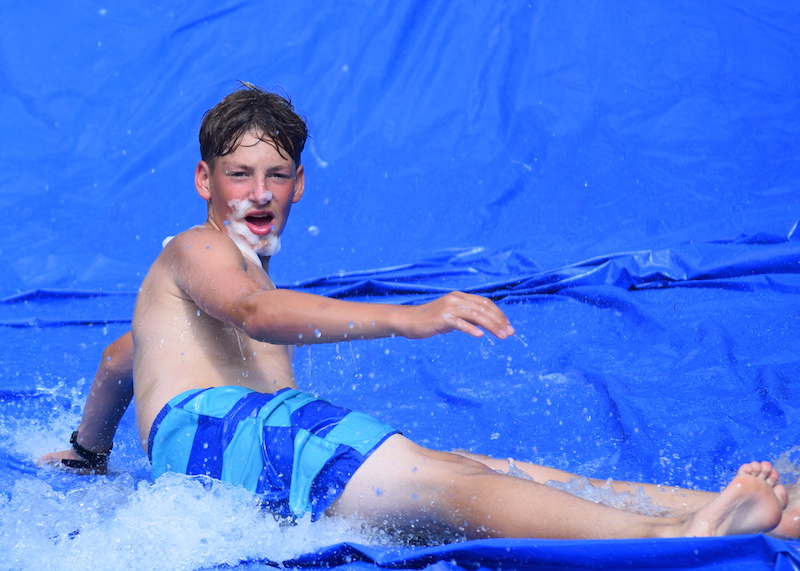 There were lots of other things going on just for fun as well, like the slip & slide and sprout ball.  For 10 tickets, you could dunk a counselor in the "dunk tank" . If you threw a tennis ball into the trash can, he would fall backwards into the lake. For 25 tickets, you could pie Squirrel in the face with whip cream. That was a popular destination and Squirrel was a great sport!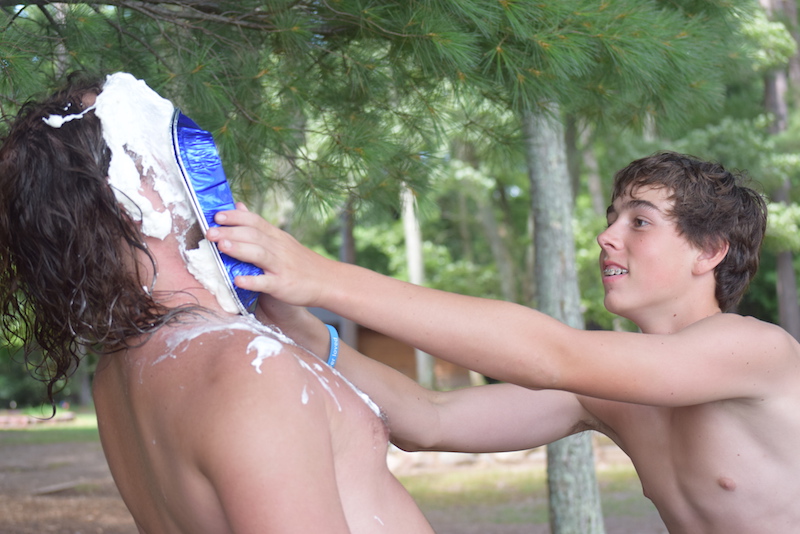 But the highlight of all was the bungee trampoline on the baseball field, which you need 30 tickets to do.  From the look on kids' faces, this was one of their favorite parts!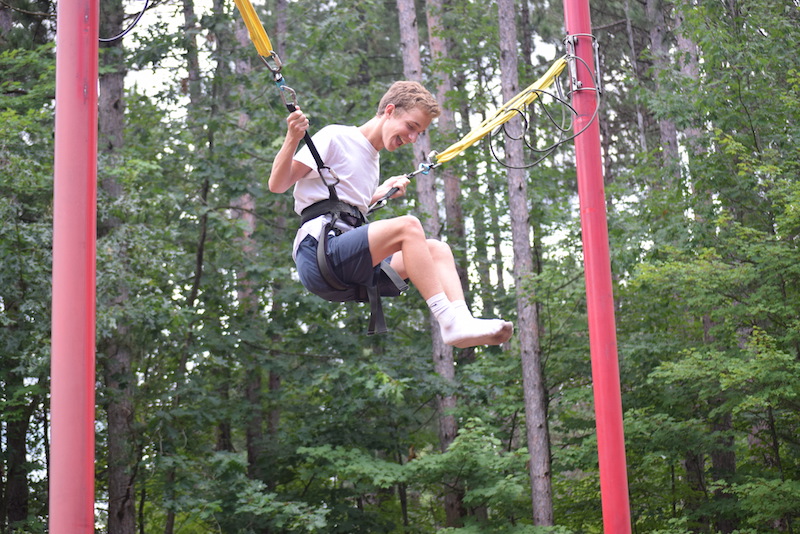 But, as you can tell from the photo below, no one had more fun today than Dick Kinney himself…whether he was playing Euchre, or blackjack, or taking his own turn on the bungee trampoline, Dick's smile was the widest of all. At 4:30, in true DK style, he even pulled skiers for 10 tickets apiece.
Breakfast this morning was doughnuts, lunch was pizza bagels, and dinner was chicken and biscuits. It doesn't get much better than that for a day of meals at Deerhorn!  Tonight after dinner is the Lillies/Lubbers softball game, where the waterfront counselors will take on the land counselors.  There will be even be hot dog "vendors" passing out hot dogs for snacks at the ball game!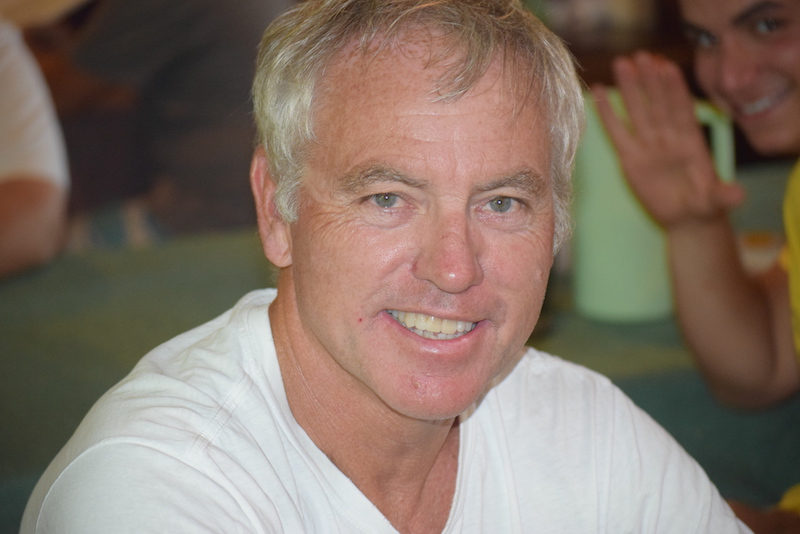 This one will go down in the history books.  We are so grateful for this man, his friendship, and all he has given to Deerhorn.  Thanks, Dick. We love you.