Sundays are definitely fun days at Camp Deerhorn! While most of us were excited to sleep in an extra hour, the Spike Bucks said "No, thanks! We just got here and there's no time to waste!" Most of them were up this morning around 5am…three hours before the bell rang! They were busy playing tennis, tetherball, basketball, frisbee golf…anything fun they could find to do!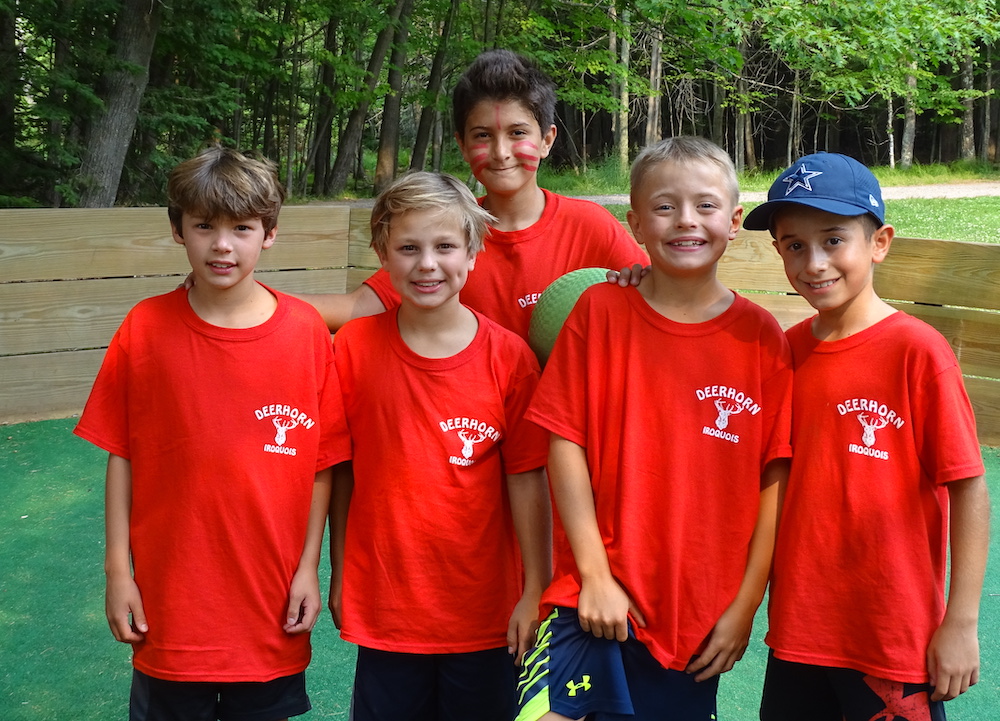 After a crowd-pleasing doughnuts and sausage for breakfast, kids enjoyed a morning of free time. Spike Bucks played Sprout Ball and had lots of good beach time with their counselors. George gave a great Words of Wisdom at the campfire ring at noon, about seizing the moment, and jumping into life with both feet.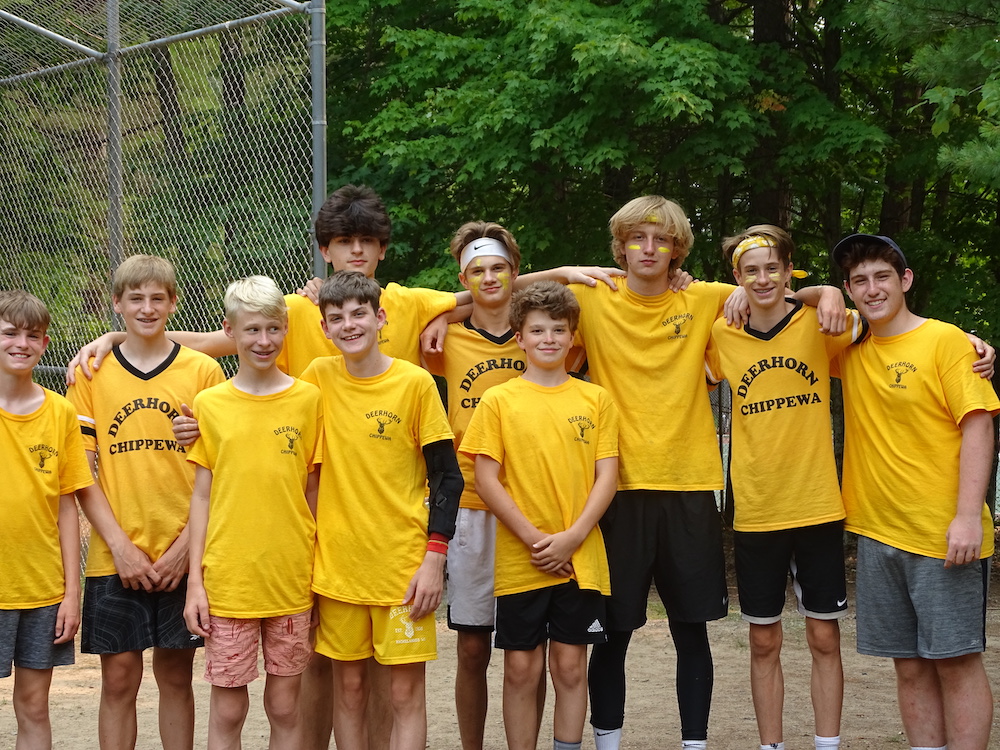 After ham and cheese sandwiches and tater tots for lunch, it was time for rest hour before the big Sunday event! Today's event was Attack of the Sioux, where the staff becomes the 5th camp team, the Sioux, and competes against the other four teams in lots of different events like dodgeball, tennis, water jousting (pictured at the top!), and the viking race.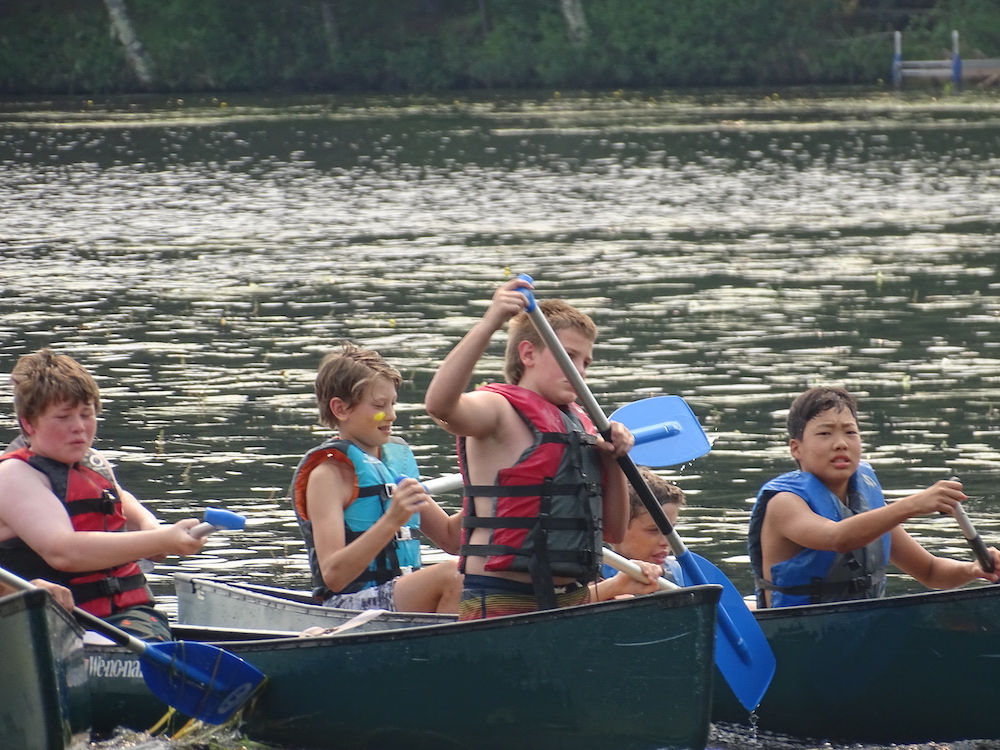 After dinner, kids will spend some time with their koogee before we end our amazing Sunday with a Deerhorn campfire. We know that some of the E session parents are probably a little worried, wondering if their camper is homesick. Based on the smiles on the faces of those 11 boys, any homesickness is in the past! They're too busy having fun!