And here we are, at the end of another 2021 session. Where does time go? We had our awards breakfast this morning  and gave out patches for Most Improved in each activity, patches for stars earned, rifle sharpshooter awards, and lots of others! Our Sharpshooter awards went to Luke Wiese for juniors, Robbie Scarborough for intermediates, and Ben Schofield for seniors.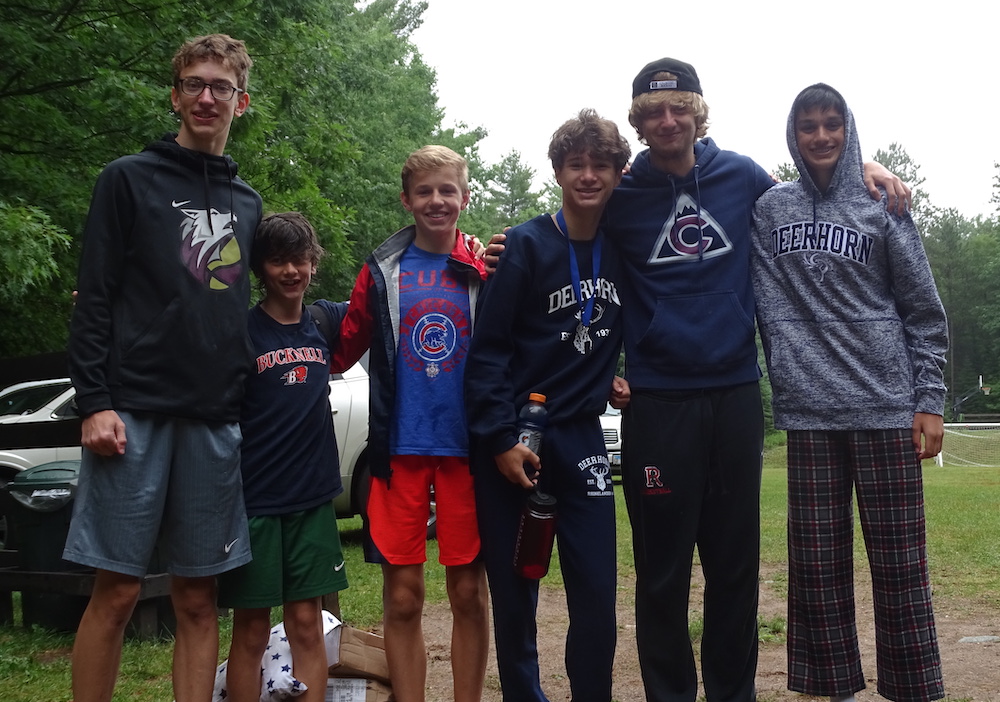 The tennis tournament winners were Jack Anderton for 11 and under and Hugh Wagoner for 12 and up. Spirit award winners were Gray Bougas for juniors, Donny Kennedy for intermediates, and Teddy Huddlestun for seniors. Outstanding Camper trophies went to Tommy Kennedy for juniors, Jack Anderton for intermediates, and Brady McGawn for seniors. Videos of the speeches given for Spirit and Outstanding awards will be posted soon on our Facebook page.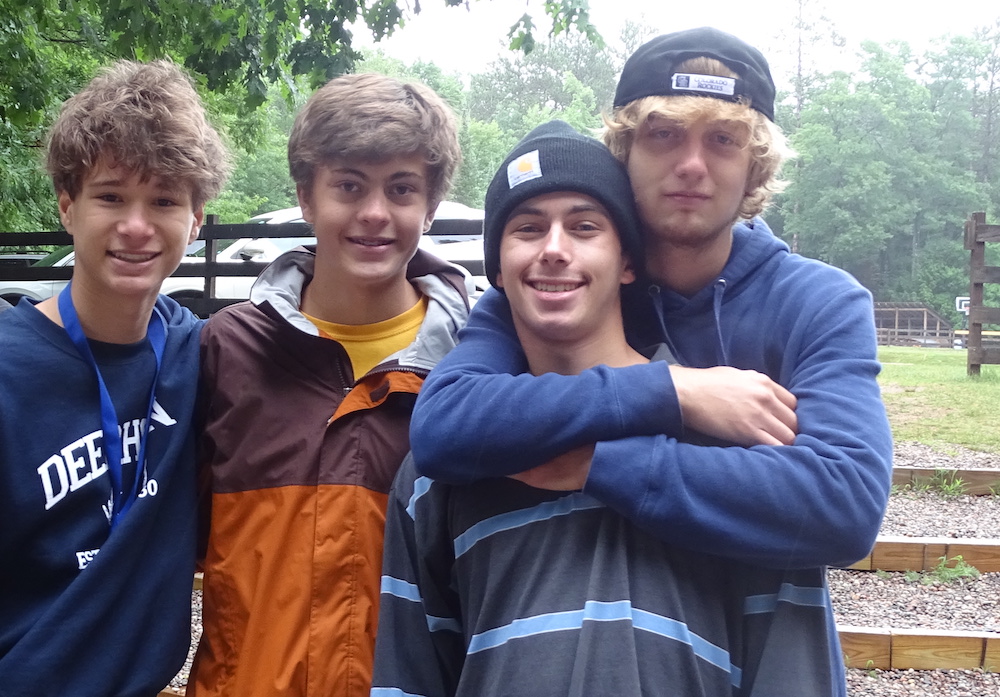 Chippewa have held onto their lead for B session. You can find team standings on our Team Competition page. We have 35 kids staying over with us for C session, and although it's 65 degrees and overcast, we have no doubt they will find lots of fun things to do this afternoon at camp. Sometimes it's just nice to have a break from the routine! Thanks to all the parents who shared their kids with us for B session. So fun!